Jeremy Marsan
Participant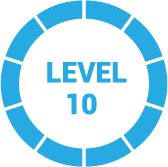 2 years, 6 months ago
Hi Paul,
Zoho offers some advice in this thread:
There can be many reasons for the mail to be classified as Spam depending upon the recipient mail server's policy. It can be due to lack of SPF records for your domain or based on your email content or some other reason defined by them.

We suggest you to add Zoho's SPF/TXT record to your domain as explained in this help page. You have to login to your domain management page to make this change and wait for 4 hours for the changes to propagate across all the DNS servers. Then try sending mails and check if it still goes to Spam.
Check the link above for more information.
Best,
Jeremy
166 Replies