Jason Rueger
Participant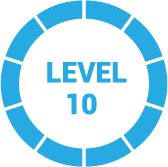 2 years, 6 months ago
B Ross,
I totally understand where you are coming from. To begin, when we first write a guide, our recommendation is made and the article written before we develop any affiliate/money relationships. And, the writers are not involved in any of the affiliate deal discussions. This ensures as much impartiality as possible as the article is being written and the recommendation made. In fact, we still have several articles where we recommend a service or provider that we get no revenue from, just because we think they are the best option for small business owners.
With that being said, we are also not afraid to make recommendations. We have tested out pretty much every system we endorse, and we do not do so lightly. So, once we have done the research, we are pretty strong on our recommendation, because we have done our homework. We love to help the small business owner while also helping companies that provide good products and services for the small business space. That way, everyone wins!
Hope that helps. If you have any more questions just shoot us another comment!
Jason
1 Reply