Jeremy Marsan
Participant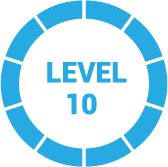 2 years, 4 months ago
Hi Joe,
This guide on RingCentral's website gives a solid overview of the integration.
The integration adds a "call widget" to Salesforce, so you can make calls directly from the CRM. You can click on any phone number (i.e., on a contact's profile in Salesforce) and automatically begin dialing.
When you get an incoming call, Salesforce automatically pulls up contact records you have saved for that number. You can take notes while on call, and automatically log these afterwards, connected to the contact.
Best,
Jeremy
1 Reply