Ian Atkins
Moderator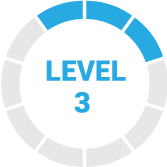 2 years, 4 months ago
Hi Philip,
The process of getting a business loan will vary depending on the stage you business is in. The financing sources will also vary.
If you're a startup, pre-revenue, or have been operating for under 6 months, I would recommend reading our guide to startup financing.
If your business has been operating and generating revenues for over 6 months, then I would recommend reading our article about how to get a small business loan.
As with most small business borrowing, your ability to obtain financing and the cost of that capital will be heavily influenced by your personal net worth and credit worthiness.
Best,
Ian
2 Replies