Ian Atkins
Moderator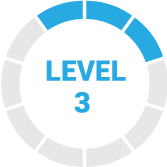 2 years, 3 months ago
Hi Joe,
Kabbage recently changed their policy to require personal guarantees.
Borrowers who default on their Kabbage loan should expect for that activity to be reported on both their personal and business credit reports.
Reporting of late payments, defaults, and accounts that go into collections will have negative impacts on your credit scores.
Damaged credit and defaults will reduce your ability to refinance higher-rate loans or obtain new loans in the future.
Best,
Ian
1 Reply