Jeremy Marsan
Participant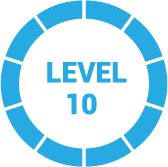 2 years ago
Hi Albara, there are a few users who have run into the same error message. There doesn't seem to be a single solution, since it comes up in different scenarios, but I recommend checking out some of the responses and posting about your own situation if need be for assistance from Google experts.
Emma – Although I was able to find one other user with a similar issue, it seemed to be caused from them transferring their domain away from Zoho. I recommend re-posting about your specific issue in the Zoho Mail user forum. Their support staff should be able to interpret the error code.
Elam – linking your account with Gmail (or Outlook for that matter) should give you access to their spam filters. If you want to learn about how to link Zoho mail with Outlook directly, check out this guide on Zoho's website.
166 Replies