Krista Fabregas
Participant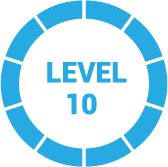 1 year, 10 months ago
That depends on many factors, like what is your gross profit margin (after your product costs), how many packages are you shipping/mo., how much maintenance is needed on the website, and so on. Unfortunately, there's no exact number or percentage since every business is different. We have a new article up that talks about how to figure up your fulfillment costs and compare them to outsourced solutions here. This may help you determine your overall costs so you can allocate revenue to staffing or outsourcing.
If it helps at all, I had a part-time warehouse person when I was selling about $20K per month, running a 35% profit margin after product and shipping costs . I did everything else — web upkeep, marketing, accounting, vendor management, myself. I hired full-time office and warehouse staff at the $50K/mo. mark.
I hope this information helps!
1 Reply