Crystalynn Shelton
Moderator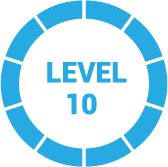 1 year, 11 months ago
Hi Heather, great question! Xero does not offer full service payroll. All of the payroll processed in Xero is done by the organization/business owner. There are a couple of options when it comes to how you make your payroll tax payments, but it is ultimately your responsibility to make the payments on time.
Here is the response that I received from Xero Support:
You can either make manual payments to the IRS for your federal and State taxes, or you can enroll for e-file and e-pay for future payments.
I've included links to the Help Center below for more information on both of these options. If you pay manually, you'll need to mark your taxes as paid in Xero.
Manual payment:
Xero Help Center: Print deposit slip and mark payroll taxes as paid
IRS Website: Pay your Taxes by Debit or Credit Card
e-file and e-pay:
Xero Help Center: Register to e-pay payroll taxes and e-file tax forms
EFTPS: Welcome to EFTPS
Thank you for reading!
Crystalynn
1 Reply