Maggie Aland
Moderator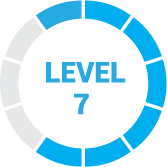 1 year, 10 months ago
Hi Tom,
It looks like you can add PayPal to your website. Here are the steps that I pulled from GoDaddy's article.
1. Log in to your GoDaddy account.
2. In your Products list click Website Builder, and then click Manage next to the account you want to use.
3. Click Design Your Pages.
4. If necessary, from the Page menu, select the page you want to modify.
5. Click Apps, and then drag and drop the PayPal icon over a Drop Zone. Drop Zones display on your Web pages when you hover over them.
6. Select Buy Now or Donate.
7. Click the layout you want to display.
8. Complete the required fields.
9. Click OK.
Hope this helps!
Maggie
1 Reply