Crystalynn Shelton
Moderator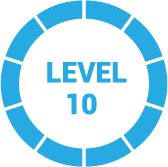 1 year, 9 months ago
Hi Felix, apologies for the delayed response. I'm glad you enjoyed our video tutorials! You can absolutely import information from an Excel spreadsheet into QuickBooks. This works for not only your products and services list but also your vendors and customers. I created the following video's that walk you through how to import customer and vendor data into QuickBooks Online. The steps are almost identical for products and services.
Setup/Import Customers:https://fitsmallbusiness.com/set-up-customers-quickbooks-online/
Setup/Import Vendors:https://fitsmallbusiness.com/set-up-vendors-quickbooks-online/
Thank you for reading and commenting!
Crystalynn
1 Reply