Emile L'Eplattenier
Moderator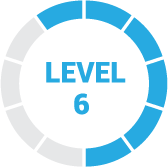 1 year, 10 months ago
Hi Maria,
I am actually fairly certain that there is no place where you can directly post jobs on Zillow, but if you have a brokerage account I suppose you could include "We're Hiring" somewhere in your description. That way buyer's agents who come to your page might see that you're hiring.
If you want to learn more about hiring, check out our guide on the best places to advertise for a job here. https://fitsmallbusiness.com/advertise-a-job/
BTW this article was written by a human resources professional.
Craigslist is a lot less reputable, but I know many brokers at least here in NYC that have gotten great candidates from there.
Good luck!
1 Reply