Evan Tarver
Moderator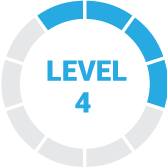 1 year, 9 months ago
Hi,
That's a great question. The first thing I should mention is that if you're expecting to make renovations on your flip that you look into hard money rehab loans. These hard money loans lend against a property's "after-repair-value (ARV)." This is the property's expected fair market value after renovations are complete. While hard money lenders typically only issue loans up to 75% – 80% ARV, it might be a better option than looking for a hard money loan based on a property's current fair market value.
The next thing I would say is to look into cash out refinances or home equity lines of credit (HELOC). These financing products use the collateral of an existing property and can typically finance up to 80% of the existing property's fair market value. You can then use the cash received from the cash out refi to use as the down payment on your second home. The benefit here is that the fix-and-flip project won't have to take on more than one lien against the property.
A bridge loan would also work. Like a cash out refinance, a bridge loan uses the equity in an existing property as collateral.
Of course, if you can finance the remaining 10% all-cash, that could be the best option available.
Hope this helps!
1 Reply