Jeff White
Moderator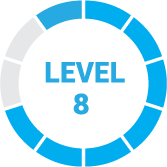 1 year, 8 months ago
Hi! That's a great question!
While many banks giving conventional loans would want to restrict you from using the money to finance "goodwill", which is what buying a partner out is considered, SBA loans are different. SBA 7a loans have many benefits, and one of them is your ability to use the funds for buyouts, acquisitions, or anything else you would like that is in the normal course of business.
For this type of deal, however, you can expect to put down about 25% of the loan, and the SBA loan will finance the remaining 75%. And you will need to get a business valuation that justifies the amount you're paying your partner. So if your partner owns 49% of the company, and you are paying him $49K (easy numbers for the example), then your business needs to be valued at a minimum of $100K.
I hope that helps! Check out our article on how to apply for an SBA loan to get started.
Best,
Jeff
1 Reply