Crystalynn Shelton
Moderator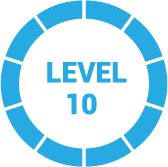 1 year, 8 months ago
Hi Werner,
That is a great question! It was not clear to me whether you are processing 3000 A/R and A/P transactions on a monthly basis or is that annually?
At any rate, I actually would recommend Xero. We will be publishing a course that covers step by step how to import invoices and bills into Xero using a CSV (Excel) file. The process was actually pretty straight forward. Here is the link to the lessons we have already published: https://fitsmallbusiness.com/free-xero-courses/
The course that you are interested in should be published on our website by the end of July.
Unfortunately I don't know of any other products that will do this without an additional add-on (like QBO). If you do find one, please let me know.
Good luck to you and thank you for reading!
Crystalynn
1 Reply