Maggie Aland
Moderator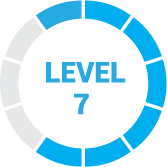 1 year, 8 months ago
Hi Sana,
When getting started with Facebook advertising, I always suggest that businesses start small and then scale up once they know what's working.
You can invest as little as $5 per day when you're running your first ad. This way, if you notice that after a week no one has really engaged (clicked on or liked) your ad, then you can stop running it and you have only spent $35.
Once you create an ad that is driving the desired results, whether that be conversions, likes, or traffic to your page, you can increase your spend on the social media platform.
Hope this helps! Check out our Facebook advertising guide to learn more!
Maggie
1 Reply