Jeff White
Moderator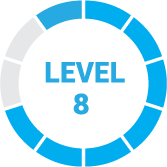 1 year, 8 months ago
Hi Jim!
Good to see you in our forum! If your business has a tax lien you'll find it very difficult to get funded by almost any form of financing. Traditional financing is a no-go, and many alternative lenders will even struggle to lend to you if your tax lien is currently outstanding. While alternative lenders forgive past activity, like tax liens, very quickly – they don't like you having them when they give you money.
Depending on what type of business you have, you may find it easier to use a type of financing that focuses more on your customers than yourself. Invoice factoring and accounts receivable financing are two similar forms of financing that care less about your credit history and more about you having customers that pay on time. Essentially you borrow against your outstanding invoices, so you get paid for your work faster.
Alternative financing, like short term business loans or merchant cash advances, could also be available to you, but they're expensive and not the best solution for growth capital. My advice would be to probably stand pat until you can pay off your debt and then try to get some traditional financing, like an SBA loan. You could also look at getting a partner or investor to put some cash in the business. If you're going to grow the right way then you'll do it with the cheapest money you an get your hands on.
Good luck!
Best,
Jeff
2 Replies