Jeff White
Moderator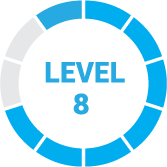 1 year, 7 months ago
Hi Zac!
We certainly don't give legal advice, and would encourage you to speak to an attorney about your situation. I can, however, give you some thoughts based on my experience. First of all, you should always get your partnership in writing. It may be awkward doing it at this point, but it's something you should get done ASAP.
Did your business create a legal entity? If so, then you should be on those documents showing you own 40% of the company. the type of legal entity you have will also typically dictate what your legal options are for your situation. Does your business keep track of financials? If so, you should request to receive them when they come out every month or quarter so you can see how your contributions have been booked. You need to protect your interest.
Now, as far as your partner making the decisions, I would have to say that you don't have a lot of power there. If he owns over 50% of the company and isn't stealing from the business or doing something to purposely damage the business, then there's very little you can do to change how he manages it. I've owned 40% of a business before, and I learned very quickly that it was like I owned nothing when it came to day-to-day decisions that needed to be made.
Good luck with everything!
Best,
Jeff
1 Reply