Maggie Aland
Moderator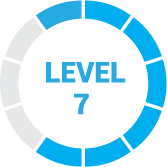 1 year, 8 months ago
Hi John,
We recommend Weebly for users who have never built a website before. Using Weebly, you will be able to post testimonials, have a blog, and include social media icons on the website that will link to their social media pages. There is next to no learning curve as Weebly is a drag and drop builder and therefore very easy to use.
You will also be able to have customers scheudle appointments by using one of Weebly's third party apps.
You can read more about why we recommend Weebly in our buyer's guide.
If you feel like you can handle a more advanced option, then WordPress is the way to go. It's less expensive and more customizable. However, since you are just starting out I think Weebly is your best bet.
Hope this helps!
Maggie
1 Reply