Jeremy Marsan
Participant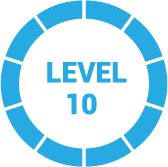 1 year, 7 months ago
Hi Karla,
Before I reply let me emphasize, we are not writing as legal professionals here at Fit Small Business. I can't provide any legal advice specific to your situation, but I can give you a general overview about some of the laws related to temporary lay-offs (or furloughs).
First off, furloughs are generally legal and easy to implement with wage employees. For salaried employees, it is trickier. It's still possible to implement a temporary law-off, but you need to make sure that employee is performing absolutely no work at all (not even checking email or voicemail). HR Hero has more detail on this.
Now, regarding health insurance, most businesses with 50 or more full time equivalent employees are required to offer health insurance. If you are one of these businesses, you COULD still be required to offer health insurance to a employee on furlough… even during the time they're laid off.
According to Healthcare.gov a full-time equivalent employee is "any employee who works an average of at least 30 hours per week for more than 120 days in a year."
If you're concerned there may have been any non-compliance issues related to your employee's furlough, I recommend speaking with a legal professional, who can provide more specific advice.
Best,
Jeremy
1 Reply