Evan Tarver
Moderator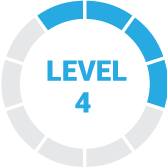 1 year, 9 months ago
Hi Alline,
Evan here. It really depends on whose debt it is. If it's a business debt it's typically best to repay the debt from the business's assets in the business account. If it's a personal debt, then you'd probably want to pay it with personal assets in your personal account.
A lot of times a business loan is guaranteed by the business owner. If this is the case for you, and if you're talking about a business debt, then you'd first want to pay back the loan from the business account and then would be liable to repay the rest of the loan with personal assets.
Ultimately, I'd speak with your lender directly and ask about best practices as well as any legal issues.
Hope this helps,
Evan
1 Reply