Evan Tarver
Moderator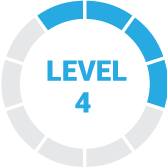 1 year, 7 months ago
Hi Henry,
Great question!
It's all about reinvesting in the business. You're right in your math. So, let's say you have one candle that costs $5 to make and sells for $10. Let's also assume that you have to pay 35% in taxes on your profit.
The first thing you'll have to do is self-fund the business with $5 of your own capital, meaning that you spend five bucks on the materials to make the candle. You make the candle and sell it for $10, and now you've been "reimbursed" for your $5, and you have an extra $5, which is profit.
You're right in that you'll have to pay the taxes on the $5 profit, which would be $1.75, giving you $3.25 in net profit. However, you'll still have 8.25 in your hand, since you effectively paid yourself back with the cost of goods sold (where the margin came from). All you have to do is reinvest that $8.25 and you'll be able to buy 2 candles, and so on.
Hope this helps!
– Evan
1 Reply