Jeff White
Moderator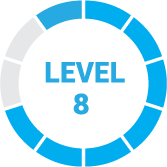 1 year, 7 months ago
Hi Leo!
Of course! A ROBS is non-recourse because it's not a loan. If you have $50K+ in your retirement account, and are interested, we'll be holding a webinar specifically on ROBS later this month.
Any money that is invested as equity, such as from venture capital or angel investors, is also going to be non-recourse, because it too is not a loan.
As far as loans go, you could negotiate a loan from your friend or family member that is non-recourse, and your equipment lease is often non-recourse, because the equipment itself is being used as collateral. Not all equipment loans are non-recourse, though. If you're an established business, or have a strong banking relationship, then there are business loans available from conventional banks that might be non-recourse as well.
Best,
Jeff
9 Replies