Gavin Graham
Moderator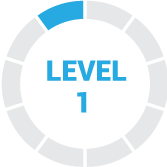 1 year, 7 months ago
Hi Nathan,
We're going to divide and conquer to give you the best help possible. Jeremy, one of our small business specialists will be getting back to you about business strategies, but because I live in Toronto I can help address your other questions.
Registering your business name is quick and easy online through Service Ontario. You can find more information here, including the ability to search for existing businesses with the same name.
You can also find additional information on things like registering your business name, incorporating your business, getting a business number, and any licenses and permits from the federal government here.
The OBC can help you with this process, but their services will be marked up. If you're comfortable with managing the process yourself, you can do so through the government links above.
If you have any other questions about setting up your business in Canada/Ontario/Toronto, feel free to let me know!
G
3 Replies