Crystalynn Shelton
Moderator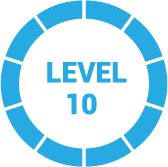 1 year, 7 months ago
Hi Paul, great question! I recommend that you use QuickBooks Online Plus since you need to do 1099 forms. We have a free QuickBooks Course that includes both videos and step by step instructions on how to set up your books. You can absolutely go back and enter everything since April, just be sure to start with the oldest month (April 2016) and work your way forward to 2017.
I have included a link to our Free QuickBooks Course. On the course page, you will find a link to sign up for a free trial of QuickBooks Online:
https://fitsmallbusiness.com/how-to-set-up-quickbooks-online/.
All the Best-
Crystalynn Shelton
1 Reply