Jeremy Marsan
Participant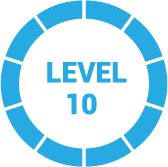 1 year, 7 months ago
Hi,
There's several different ways you can get feedback on that type of question.
There's paid services that allow you to design a survey, then choose the kind of audience you want to complete it (in terms of demographics). Examples include Pollfish, UserTesting.com and PickFu.
There's also free services like SurveyMonkey, which allow you to a design a survey and post it publicly online, or share it with respondents individually. I would chose this option if you have a large enough network already who can provide good feedback.
Good luck, and let us know where you wind up going.
Best,
Jeremy
1 Reply