Maggie Aland
Moderator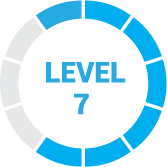 1 year, 7 months ago
Hi Edgar,
Using Facebook ads is a great way to promote an Amazon affiliate website. You can target users based on their purchasing behavior, demographics, and interests, so it's easy to only show your ad to people who will have the highest interest in your product.
I would suggest starting with a small budget (around $5 a day) and then increasing your spend once you have a better idea of what audience and ad copy works best.
You can read our guide to Facebook advertising to learn how to get started!
Best,
Maggie
1 Reply