Evan Tarver
Moderator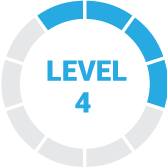 1 year, 7 months ago
Hi Marko,
That's a great question. Yes, there are agency-type organizations that can help you with purchasing a business. These organizations are called "business brokers" and they can help with everything from identifying a business, negotiating the sale price, doing the due diligence, and making sure all paperwork/legal requirements are complete.
As of now, we don't have a preferred business broker, but I linked to the business broker Wikipedia page for more information. What I'd suggest is ask your network and Google around for the top business brokers in your area and then reach out to them for more information.
We also have an ultimate guide on how to buy a business, which might have the information you need.
Hope this helps!
– Evan
1 Reply