Maggie Aland
Moderator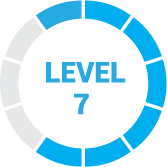 1 year, 7 months ago
Hi Anni,
Looks like it should take less than 3 days to approve a new business name. Here is the message I received From Facebook when I edited my Facebook business page:
"Our review may take up to 3 days and require additional information. If your name change is approved, you won't be able to unpublish the Page or change the name again for 7 days. During this time we may also let the people who like your Page know the name's been updated."
You should be able to change your profile picture during this time. Are you clicking on the little camera button on your current picture?
Maggie
1 Reply