Maggie Aland
Moderator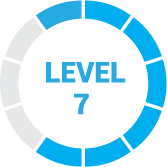 1 year, 6 months ago
Hi Jason,
Choosing the right Facebook strategy for you is going to depend on your type of business. The issue with pitching straight off the bat is that people who are unfamiliar with your company may not recognize your brand enough to opt in, even if the offer is irresistible.
Plus, you will be pitching to a large, and not very well defined audience, which will be more expensive.
I'm not saying that pitching right off the bat won't work. However, there are a few things you need to think about:
1. If you're advertising an irresistible offer, will the people that opt in become repeat customers, or will they just be interested in the amazing one time deal?
2. Will offering such a good deal cost you more than you can afford? This will depend on the lifetime value of the new customers you secure.
Good luck with everything!
Maggie
1 Reply