Crystalynn Shelton
Moderator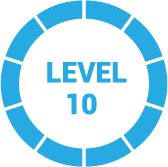 1 year, 6 months ago
Hi Steve, I'm sorry to hear that QuickBooks Online has not worked out for your wife's business. Unfortunately Intuit only supports the last 3 versions of QuickBooks Desktop; which would be 2017, 2016 and 2015. Each year, they sunset a version because they do not have the resources to continue to support every version of the product that has been released. With that said, since the 2018 version is going to be released within the next month or so, that means Intuit will stop supporting the 2015 version by May/June of next year, so I would not recommend that you purchase the 2015 version.
Keep in mind that if you are using any of the add-on services like payroll or merchant services that you must be on a supported version of QuickBooks Desktop for those services to continue to work.
Hope this info helps. Feel free to reply with any additional questions.
Best of luck with everything.
Crystalynn Shelton
1 Reply