Evan Tarver
Moderator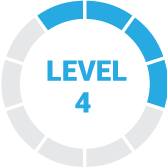 1 year, 6 months ago
Hi Marianne,
Great question. That's going to be tough if there's nothing in the agreement about build out costs. Typically, when a commercial space needs improvements, there will be either a "turn-key" or "stated dollar amount" build out. A turn key build out is when the landlord covers the entire cost of the build out. A stated dollar amount build out is when the landlord pledges a fixed dollar amount towards the cost of the buildout.
Turn key build outs are usually done by landlords while stated dollar amount build outs typically are done by the tenants (with the landlord covering some of the cost). In both cases, I believe that the landlord/owner of the building gets to keep the build outs when the tenant leaves. However, this may or may not be the case since you don't have a prior agreement.
I'd consult with a legal professional before you went any further.
– Evan
2 Replies