Jeff White
Moderator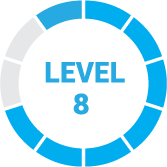 1 year, 6 months ago
Hi Shaheed!
Great question! Both Merchant Cash Advances (MCA) and revenue based financing (RBF) are both similar in how repayments are made. Essentially your daily revenue decides how much you repay for that day. MCA's typically only consider your credit card and debit card receipts, where RBF considers all of your revenue.
The main difference is the type of company that lenders use each financing solution for. RBF is generally used for high growth companies like Software as a Service (SaaS) businesses. Lenders what high-margin businesses. MCA's are typically borrowed by small business brick and mortar retailers. These businesses generally have much smaller margins, and the majority of their businesses pay with credit or debit cards.
RBF is typically cheaper than MCA's are, but most small businesses won't qualify if they're not a high-growth SaaS business.
Best,
Jeff
1 Reply