Crystalynn Shelton
Moderator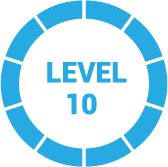 1 year, 9 months ago
Hi Jake,
This is a great question. You should have recorded a loan payable on the books to reflect the personal loan that you made to the company. The loan payable should appear on your Balance sheet report to reflect that the business owes you the money.
To close your books, you need to zero out all income and expense accounts. The following two journal entries will take care of that:
Debit Income Accounts
Credit Retained Earnings
Debit Retained Earnings
Credit Expense Accounts
The net amount in retained earnings should equal the $60K profit plus whatever net/loss you had in the business since you first opened your doors. For more details on closing your books, check out our Small Business Bookkeeping Guide here:https://fitsmallbusiness.com/small-business-bookkeeping-accounting-the-ultimate-guide/
Before you write yourself a check, consult a tax professional to see what the tax liability is, if any for the business; especially if you recieved proceeds from the sale of your business.
All the Best-
Crystalynn Shelton
1 Reply