Laura Handrick
Moderator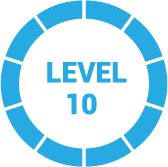 1 year, 7 months ago
Hi Liz,
You may be in a bit of a difficult situation.
FMLA isn't required for a company of your size (<50 employees) for exactly the reasons you've listed below. The Pregnancy Discrimination Act also only applies to employers with more than 15 employees.
However, since your company maternity policy offered 12 weeks of leave without restrictions, you'll may need to abide by your Maternity leave policy as is.
Your best bet is to:
1) Find out how much leave your employee intends to take, and or consider flexible work arrangement - can she bring the baby with her to work, or work from home/remote?
2) Review your policy with your business attorney for options in this situation based on the policy language and laws in your state/county.
3) Consider hiring a temp while your employee is out of the office, or ask someone else on her team to cover her work responsibilities.
We apologize that we can't provide legal advice ourselves to help you in this specific situation. However, you can find more information in our Maternity Leave Policy article, https://fitsmallbusiness.com/maternity-leave-policy/ which may help you update your policy going forward.
Laura, SPHR, HR Writer
1 Reply