Crystalynn Shelton
Moderator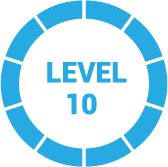 1 year, 7 months ago
Hi Ruben,
I'm sorry to hear that you are having issues with this schedule. Unfortunately I do not have much experience with completing this schedule. If you want to try and figure it out on your own, there is an article that I wrote that includes a section on how to complete schedule M-1. You can find it here: https://fitsmallbusiness.com/how-to-complete-form-1120s/
I would strongly suggest that you find another CPA/Tax accountant who can fix this for you. Check out how this article on how to locate a tax pro:https://fitsmallbusiness.com/how-to-find-a-quickbooks-proadvisor/
Finally, feel free to email me directly and I can give you a couple of referrals. You can reach me at cshelton@fitsmallbusiness.com.
Good luck on getting this issue resolved.
Best-
Crystalynn Shelton
1 Reply