Jeremy Marsan
Participant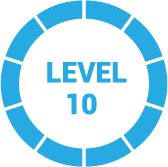 1 year, 7 months ago
Hi, here as a response from our eCommerce expert, Krista Fabregas:
First, you're in a great position since you are the manufacturers of the products. You likely will have ample profit margins on Amazon since you're selling at a retail markup. This gives you a lot of price flexibility which can lead to fast growth on the Amazon marketplace.
So, that leads me to question one: Yes, low prices rule on Amazon, and that strategy is exactly what you should try first. Being the low price leader in your categories both drives sales and pressures your competitors who may not be operating at your profit margins. Another major sales driver is Prime shipping, and you can make your products eligible by letting Amazon handle your order fulfillment. The service is called (Jeremy the following links to our FBA article) Fulfillment by Amazon (FBA) and many manufacturers go that route for their Amazon orders.
Per your second question, yes, actively seeking supplier relationships with existing sellers can be lucrative, too, though your margins are lower when selling at wholesale. But, it's ideal if you really don't want to deal with daily consumer fulfillment or customer service. Many suppliers prefer to ship in bulk orders at wholesale prices to resellers rather than deal with the finer details of direct consumer sales.
You definitely have options when it comes to expanding your sales through Amazon. I hope this information helps you choose your next step. Please
keep me posted on your progress.
Good luck!
Krista
1 Reply