Jeremy Marsan
Participant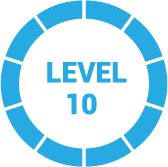 1 year, 6 months ago
Hi,
Most online stores will aim to use an all-in-one system; for shopping cart, credit card processing, inventory management, etc. This will make things much easier since, for example, your inventory will automatically adjust when an order is placed. There's no need to integrate or manually reconcile the systems.
I recommend checking out our comparison guide on eCommerce systems.
If you're looking for just inventory management, we also have a guide on these systems, although, again this generally a more complex solution.
1 Reply