Laura Handrick
Moderator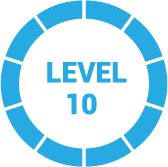 1 year, 6 months ago
Sherri,
Whether you pay your employee or not for the Labor Day holiday depends on what was promised at the time of hire. For example:
Do any part time employees receive paid holidays in your company? IF no, then you do not need to pay it.
Is Labor Day one of the paid holidays that part time employees receive or no? If no, then you do not need to pay it.
Or do you not have a holiday policy yet? If you offer no paid holidays for part time, you should have that in writing.
The labor law in MA states that you must pay 'promised' holidays.
Quite often paid holidays are only given to full time employees, but it depends on what your standard policy is, not just for this employee but for any employee. I would review your current holiday policy, and if you don't have one, consider our article https://fitsmallbusiness.com/holiday-pay-policy/
Here is the Massachusetts labor law poster with the information you requested.
http://www.mass.gov/ago/docs/workplace/wage/wagehourposter.pdf
Hope this helps!
1 Reply