Jeremy Marsan
Participant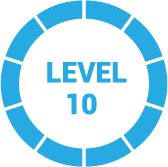 2 years, 2 months ago
Hi Pamela,
First a big disclaimer here; I am not a lawyer or financial expert, so I can't answer your question specifically. However, based on the information available out there on the web, I can give you an informed response:
Obstruction of Passageway is a Class B Misdemeanor, which will show up on your record. However, it will not show up as a conviction. As Avvo explains, it will show up as an arrest, and a deferred adjudication, but not as a conviction.
A Class B Misdemeanor can impact your ability to get a loan, but given the deferred adjudication, and the fact that your percentage of ownership is fairly low (10%), I imagine the level of impact is fairly low.
Best,
Jeremy