A residential lease agreement outlines the terms and conditions of the tenancy, such as rental amount and security deposit. It should also include the rights and responsibilities of a landlord and a tenant. There are typically 3 types of residential lease agreements based on property type, but the specific contents of the leases will vary by state.
Avail can provide you with a lawyer-reviewed residential lease agreement with state specific disclosures. After the lease is signed, they'll also help you with management, such as processing rent payments and schedule maintenance requests. You can get started online and your first unit is always free.
3 Free Downloadable Residential Lease Templates
There are typically 3 types of residential leases based on the size of your property. We've created 3 free residential lease templates that you can download as a PDF. Check out the templates below and then read on for a breakdown of what you should include in your residential lease agreement.
These templates should be used only as a basis that you can use to build off of with your state's specific disclosures. Please keep in mind they weren't drawn up by a lawyer and that you should consult a real estate attorney to ensure you're abiding by state and local laws. Check out the map below for state-specific information regarding your residential lease agreement:

What to Include in a Residential Lease Agreement
Residential lease agreements vary by state, but they should all have key components that protect the best interests of the landlord, the tenant, and the property. Some important provisions include the rental amount, terms and security deposit, as well as who is responsible for maintenance and utilities.
The following 15 items should typically be included in a residential lease agreement:
1. Term of Agreement
The term of a residential lease agreement outlines how long the tenancy will be – generally one month to two years. It should include when the lease begins (month, date, year and time), as well as when the lease will end. A renewal option should also be mentioned in the term section.
A lease is normally either renewed for a set period of time, usually, the same amount of time that the original lease was for, or terminated once the tenancy is over. Some landlords offer month to month lease renewals once the original lease term ends. Landlords often increase rent by 3-5% per year to match inflation but check your area's landlord tenant laws for specific guidance.
2. Security Deposit
This outlines the amount of the security deposit due prior to move in. It should also outline when the security deposit will be returned upon move out. Generally, landlords can legally collect between 1 and 3 months rent as a security deposit from a tenant. However, laws by state do vary in regards to how much of a security deposit can be collected and when the security deposit needs to be returned.
"For example, California requires that security deposit balances be returned within 21 days, while some other states allow 30 days. Differences like these make it a bad idea to repurpose an out of state lease for a California property unless you are aware of the differences and make adjustments to your template." – Flavia Berys, Attorney, Broker & Property Manager, Landlord Prep
3. Monthly Rent
This is one of the most important sections in a residential lease agreement. It outlines how much the rent is and when it's due. Usually, the rent is paid monthly and due on the 1st of the month. This section should also include how the rent should be paid. For example, online or in the mail, as well as the forms of payment accepted. Acceptable forms of payment may include credit card, money order or personal check.
4. Late Fees & Returned Payment Fees
Late fees are fees charged to the tenant for paying the rent past the due date and are outlined in the residential lease agreement. Landlords generally offer a grace period of 3-5 days past the rental due date. This allows the tenant a few extra days to pay the rent before a late fee is charged. Late fees vary by state, but are generally around 10% of the monthly rent.
Returned payment fees are fees charged to the tenant for any method of payment that was returned by a financial institution for any reason. For example, a tenant writes a check and it bounces, a returned payment fee will be charged. Returned payment fees also vary, but are generally $50-$75.
5. Move-In Money
The move-in money is the amount of money required for the tenant to move into the residential property. It usually includes the first month's rent and a security deposit, and can also include a last month's rent and any other move in fees. For example, some condominiums charge a few hundred dollars in administrative fees. This section should include how much is due, how much the tenant has already paid, and when the remainder is due (typically prior to move in).
6. Number of Occupants
This section refers to the number of occupants legally allowed to live in a property. It varies by state, but typically the maximum allowed is two people per bedroom. The occupants need to be listed on the lease along with their age (if they are under 18 years old).
7. Insurance
Landlords often overlook this section, but it is recommended to require a tenant to have renters insurance on the property prior to move in. A renters insurance policy a tenant's belongings should anything happen to the property. A note should be included that the landlord's property insurance does not include any of the tenant's belongings.
8. Maintenance
The tenant is accepting the property in its current condition unless it's mentioned here. For example, if the landlord agreed to put in a security system after the tenant moves in, that would be mentioned in the maintenance section.
General maintenance will be mentioned here as well, including who is responsible. Landlords are generally responsible for all repairs over $100. This is mostly so tenants don't call landlords for small fixes like new light bulbs.
General maintenance items outlined in this section include things like:
Landscaping
Rodent and pest treatment
Appliance repairs
Updates to normal wear and tear
9. Utilities
This section lists all of the utilities associated with the property and whether or not they are included in the rent. It also includes who is responsible for paying each of the utilities. Utilities include things like water, cable, and electricity. It's common for landlords to cover things like water and trash and for tenants to cover the rest, such as gas, electricity, and cable/internet.
This section should also include lawn care and snow removal, which aren't technically utilities. Snow removal is especially important to outline since the landlord will be liable if someone slips on their property. In most states that get cold weather in the winter, the tenant is also responsible for keeping the heat above a certain temperature to prevent the pipes from freezing.
10. Landlord & Tenant Responsibilities
This section will outline what is expected of both the landlord and the tenant. Usually, a landlord is required to have working smoke detectors in the property, and the property should be free of building code violations. The tenant is expected to use the property legally and responsibly and keep it clean. The tenant should also let the landlord know of any repairs as soon as possible.
Some key landlord responsibilities include:
Keep all systems in working order, including heating and A/C
Provide a habitable rental unit that meets all state and local health and building codes
Maintain all common areas
Some key tenant responsibilities include:
Keep the rental unit in safe and sanitary condition
Allow the landlord to enter the premises when notice has been provided or without notice during an emergency
Not purposefully damaging the unit (tenant caused damage)
11. Subletting
A tenant is generally not allowed to sublet the property without the landlord's written permission. This is so the landlord can approve of who is living in their property and properly screen the tenant and verify their income before they move in. As part of this section, the landlord will typically outline whether or not the unit can be used for short-term rentals via vacation rental websites like Airbnb.
12. Quiet Enjoyment
This is usually a short section which states that the tenant is entitled to quiet enjoyment of the property, but so are the neighbors and other tenants. This means that the tenant should abide by the laws and not be a nuisance. For properties with an HOA, quiet hours are typically after 10 pm on weekdays and after 12 am on weekends, but not always.
13. Termination
This section covers what happens if the tenant abandons the property or breaks the lease in any way. It will go into the legal ways to evict a tenant in that state and should mention that the tenant will be responsible for the past due rent and any eviction costs, including the landlord's attorney fees. Usually, if a tenant breaks the lease, the landlord can file an eviction, go to court and then take possession of the property and keep the tenant's security deposit.
14. Laws, Rules, & Addendums
This section is where any state specific laws should be attached, as well as any rules and addendums. Condominiums, apartment buildings, and HOAs often have rules that the tenant will need to read, agree to and sign. They will be attached in this section. If the landlord permits pets, a pet addendum will be in this section too.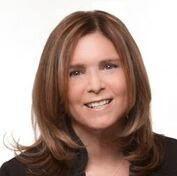 15. Signatures
Suzy Minken, Sales Associate, Keller Williams Realty says that the rental lease needs to have the signatures of both the landlord and the tenant. This helps to ensure that both parties are clear about the lease terms. And with any signed contract, the review by an attorney is recommended.
The Importance of a Residential Lease Agreement
A residential lease agreement is important because it sets expectations for both the landlord and the tenant and helps you legally enforce the contract. A lease explains what the landlord is expected to do and pay for, what obligations the tenant has, and what costs the tenant is responsible for.
By setting these expectations up front, the tenant knows what is legally expected of them and what the consequences are if these obligations aren't met. For example, if a tenant is responsible for maintaining the property in a certain condition and doesn't do that, the landlord can charge the tenant for any damage that goes beyond normal wear and tear.

Who a Residential Lease Agreement is Right for
A residential lease agreement is right for anyone renting out a residential property. People assume a lease is only needed if a real estate agent is involved or if it's a long term tenancy, but that's not the case. It should always be used and is a great way to set expectations at the beginning of the tenancy.
A residential lease agreement is right for:
A homeowner renting out a room in their home
A landlord renting a property to a family member
A landlord with 1 or more rental properties
A landlord who wants to avoid the stress and headaches associated with not having the tenant responsibilities in writing
A landlord who rents a property for a month or several years, and everything in between
After reading through this article, if you need more information, check out our landlord tips article. We spoke with industry pros and came up with lots of great tips to help you become a better landlord.
Bottom Line
A lease is an important tool used to set expectations of the tenant and landlord during the beginning of the tenancy. It's also used to reduce liability for the landlord. Having a residential lease template saves you time and provides a great base that you can add onto with your own state's specific disclosures.
Avail provides lease templates with state specific disclosures which make creating a lease easy for a busy landlord. They can also help streamline the property management process since they offer online rent collection and online maintenance requests. Your first unit is free and monthly plans for additional units start at just $24.99/month.