While restaurant marketing is critical to bringing in diners, it's not always clear what strategies work best. That's why many owners choose to get creative with their marketing, leveraging everything from email blasts to special events. Fortunately, we've tapped restaurant industry experts to learn what types of marketing are best for restaurants.
Here are the top 27 restaurant marketing tips from the pros:
---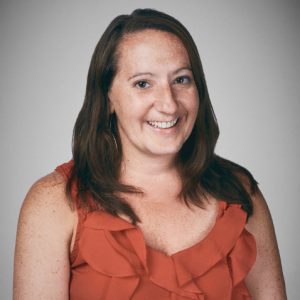 1. Create Life-Sized Menu Items for Photos
Aimee Cicero, PR Events Manager, Brownstein Group
To help generate buzz around the grand opening of a restaurant, marketers can create a life-sized, fabricated version of a food item that the restaurant specializes in. The food item, along with a digital photo booth, can travel around the area in which the restaurant is located, making various stops at highly trafficked locations and allowing the public to interact with the food item as well as representatives from the restaurant. The large food item will surely catch the attention of passers-by, giving the restaurant an opportunity to hand out free samples of food, coupons, menus, T-shirts, and other branded items.
---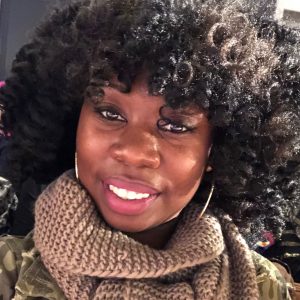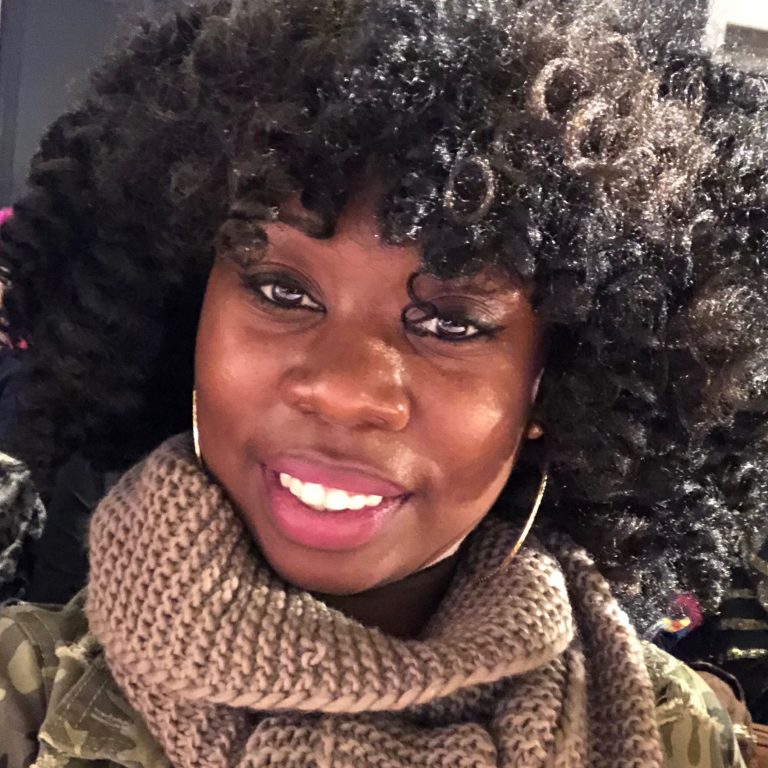 Businesses thrive on repeat customers, and restaurants are no exception. In order to succeed, you'll want to build a brand that draws people in and keeps them coming back for more. While the quality of food and service are key, using a loyalty program like TapMango will entice visitors to return.
TapMango is a feature-rich, comprehensive digital customer loyalty program that's easy to use and customize. It has a mobile app so you can manage the program on your end, and it gamifies the customer experience to be interactive on theirs. Keeping your clientele engaged means they are more likely to return — and bring their friends! Watch this 2-minute video to learn about more features like dedicated email sends and proximity marketing.
---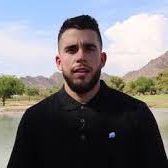 3. Host Events for Influencers
Chaz Van de Motter, VP of Sales & Marketing, Elite Marketing Studios
Host an event at your bar specifically for local influencers. Offer free food and drinks, along with VIP treatment during the event, in exchange for a story or exclusive content. This provides the bar with unique and creative content for social media that they can reuse multiple times to promote other events, or just the bar in general.
---
×
FREE Ebook: How To Start & Run Your Restaurant
This email address is invalid.
×
FREE Ebook: How To Start & Run Your Restaurant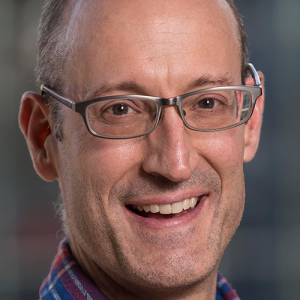 4. Offer Amazing Customer Service
Jeff Kear, Co-Founder, Planning Pod
Consider customer service your most vital marketing touchpoint. It is essential that your customer service be memorable. That means having hosts who greet with a smile and genuine conversation; wait staff that are friendly, personable, and make great recommendations based on customer preferences; an ambiance that makes people want to linger and relax; and managers who stop by every table and ask about the customer's experience and what they can do to improve it. Marketing is all about planting the seed for a future sale, and by delivering unforgettable customer service, you will stay top of mind in a crowded marketplace.
---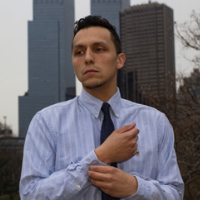 Nicholas Thomas, Business Development Manager, Fit Small Business
For new and small restaurants, it's a juggling act to prepare food and drinks, answer calls, and provide exceptional customer service. Nearly half of calls to small businesses go unanswered, leading to thousands of dollars in missed sales. Read this short ebook from CallJoy and you'll learn how to never miss a call again, how to analyze calls to make better business decisions, and deliver a best-in-class phone experience for your customers.
---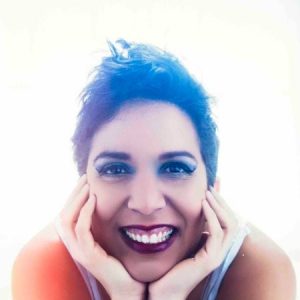 6. Create an Interesting Email Newsletter
Soribel Fernandez, Sales & CRM Director, Blueliner Marketing
Create a weekly or bi-weekly newsletter and encourage people to sign up for it. Then you can send out your newsletters to help promote offers and events. Once you have built your email list, you can use segmentation to make offers to those on your list based on gender, drink preferences, the day they prefer to come into the bar/restaurant, and more.
---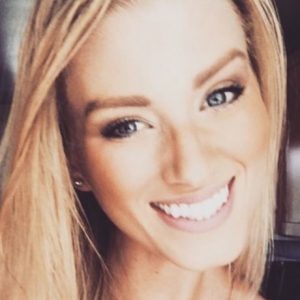 7. Make Your Website Easy to Navigate
Over 80% of Americans look up restaurants online before going out, so it goes without saying that a website is important. What many restaurant owners forget is what customers actually use websites for: They need to view your menu, hours, address, or phone number. A user-friendly website will have the most pertinent information presented right away—and be mobile-friendly.
---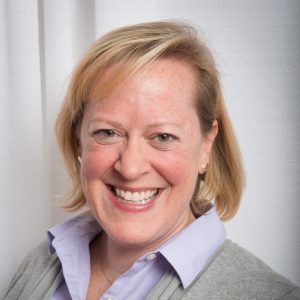 8. Partner with Local, "Like-Minded" Businesses
Jennifer Peterson, Chief Marketer, J Peterson Marketing
A "like-minded" business could be a business that is near the restaurant or it could be a business that has a similar audience. For example, one of my client's restaurants attracted a number of customers who biked to the restaurant. They worked with a local bike shop to offer a discount to the bike shop's customers, and the bike shop offered a discount to the restaurant's customers.
---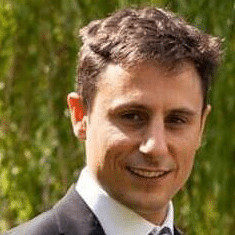 9. Use Table Management Software
Ryan Andrews, Marketing Manager, Restaurant Manager by Eat
Successful restaurants are using technology to drive bookings across the web, build detailed customer profiles, and execute targeted multichannel campaigns. Today's diners demand a personalized experience. Table management systems enable restaurant staff to give the best customer experience throughout the diner journey, and open up new marketing and communication channels that improve retention and repeat business.
---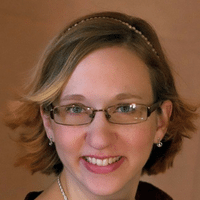 When people look for restaurants, one of the first things they are likely to do is go online to read reviews. If potential customers are likely to visit user review sites like Yelp anyway, why not advertise there? When you claim your business profile for free, Yelp for Business Owners will give you $300 in ad credits to spend on targeted ads for your restaurant. Your ads can appear at the top of a page of similar search results and on competitors' profiles and you'll be able to see analytics like profile visits, customer leads and revenue generated from your Yelp business profile. Claim your profile and ad credit.
---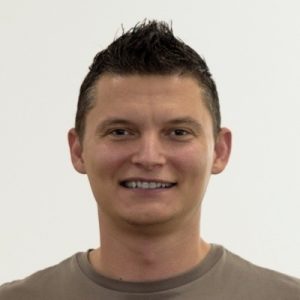 11. Use High-Definition, High-Resolution Photos
Andrei Vasilescu, CEO, Don't Pay Full
If you focus on publishing high-resolution and mouth-watering food photos with the occasional discount offer (on your website), you can attract people to your restaurant. Do this by taking high-definition photos of well-prepared, smartly decorated, and properly garnished dishes. You should hire both a professional photographer and an editor to make your photos look sophisticated and inviting.
---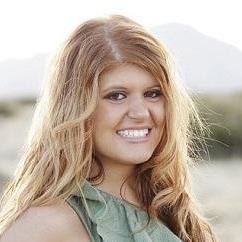 12. Run Contests on Social Media
Nikki Fica, Founder, Social Media Facelift
My favorite marketing campaign was a contest we ran on social media. We announced the contest on social media and also created cards to hand to customers when paying the bill. We asked the customers to take and post pictures with their favorite waitperson(s), including a specific hashtag.
It was a lot of fun and we had a lot of photos to use for guest appreciation Fridays on social media. We gave out gift cards, sponsored prizes, and increased traffic through the contest.
---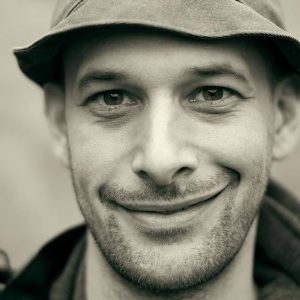 13. Keep Your NAPs in Order
Keith Baumwald, Founder, LEVERAG Consulting
Your NAP is your name, address, and phone number. Google scours the web looking for your business information, and it is critical that these three elements are the same wherever your restaurant appears on the web. The more consistently your business information is presented across different websites, the more weight it will receive from Google, and this should help your chances of ranking higher.
---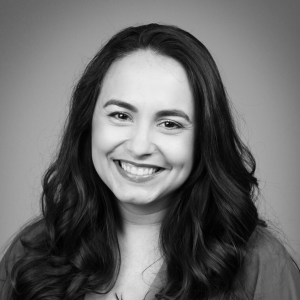 14. Monitor & Respond to Online Reviews
Jacy Cochran, Public Relations Director, The Loomis Agency
Small restaurant owners frequently overlook, ignore, or respond inappropriately to their online customer reviews on Google, Yelp, Trip Advisor, and more. Reviews can have a big impact on your business; even one bad review might turn away new or returning customers.
A good start is to set up a Google alert for the restaurant name so that you can monitor what is being said about your business. When a negative review appears, reply quickly to the reviewer in a friendly tone. You can apologize for the negative experience or ask the reviewer to contact the restaurant directly so that you have the chance to redeem the situation. A thoughtful reply can turn a critic into a fan, and it demonstrates a level of customer care that we all hope to experience when dining out.
---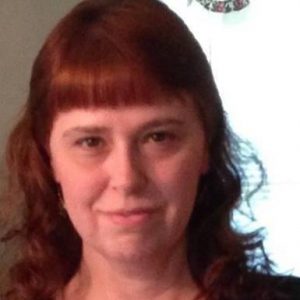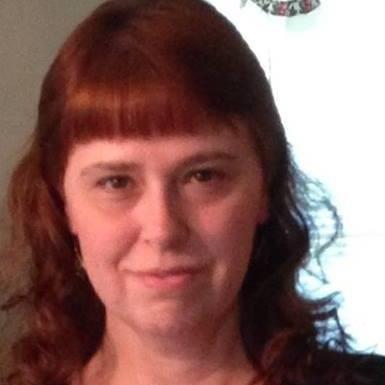 15. Offer Dessert in Exchange for an Instagram Post
Instagram is tailor-made for restaurant marketing, from its preference for photos and videos to its festively social atmosphere. However, most restaurant owners and managers are so busy that they can't find the time to devote to posting on it daily. So, let your customers do all the work. Create a special Instagram dessert menu and have every server tell their customers that if they take a picture of their meal, dessert, or the restaurant and post it on Instagram with your restaurant's hashtag, they will get a free dessert. Yes, it may cut down on dessert sales somewhat, but your increase in new customer sales will more than offset that.
---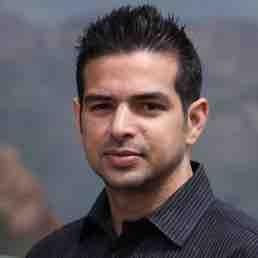 16. Build Buzz with the Local Media
Rahul Alim, Owner, CustomCreatives.com
Invite local magazine, newspaper, and news station reps to come for a free meal and do a piece on your location. Build local buzz. Reviews will appear on their publications for their entire circulation/audience.
Fair warning: Do a little research and be selective. A gourmet critic will probably not bother with a tiny little hot dog stand, but if he does—watch out!
---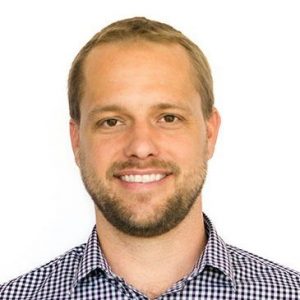 17. Consider Creating a Mobile App
Kevin Schrage, Director of Marketing, Bizness Apps
The rise of mobile app builders gives restaurants the ability to create a mobile solution without a big brand marketing budget. They allow your customers to conveniently order directly from their phones and cut down on operation costs.
You can also increase customer loyalty with an easy-to-use mobile loyalty program. Match these features with push notifications and you will enhance the customer experience that becomes part of your core business.
---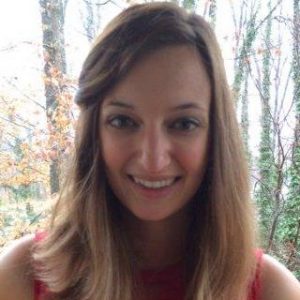 18. Advertise on Facebook
Joy Ugi, Digital Marketing Manager, Orderly
My favorite marketing channel and strategy for restaurants is Facebook ads. You can target Facebook followers in your area as well as user types (like "foodies"). Plus, you can design ads to encourage a variety of actions: follow your Facebook page, give you an email address, or go to your website. The best part is that it's cheap. Just $5 a day can get you in front of a huge audience.
---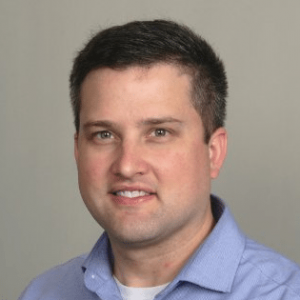 19. Join Your Local Chamber of Commerce
Tom Wright, SEO/SEM Specialist, American Eagle
Join your local chamber of commerce and connect with other members. Not only will this give you more access to the local community, but by being a member, you will be able to host events and parties for members. By joining, you often get a link on their website, which helps with search engine rankings.
---
20. Share Behind-the-Scenes Photos on Your Website
People love to see the characters in the restaurant—the chefs, the front-of-the-house staff, and anyone involved in making their restaurant experience incredible. Post people-focused images on your website that show the human side of your staff. Share favorite quotes and information about what each employee likes to do in their spare time. This makes diners feel more at home in your restaurant.
---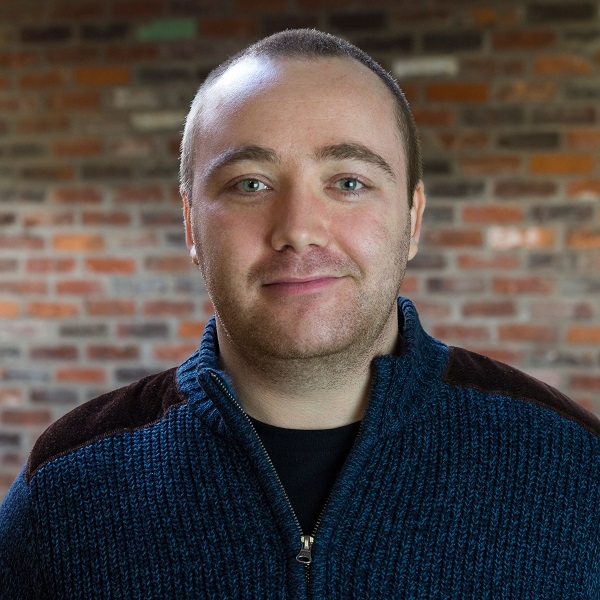 21. Create a Google My Business Profile
Mike Khorev, Growth Lead, Nine Peaks Media
The best marketing idea for a restaurant involves keeping up with the latest local SEO techniques, and that starts with listing your restaurant on Google My Business. There you'll enjoy various features like Google Posts, where you can provide more information about your restaurant. Google My Business also lets your restaurant add additional profile links to help people do things like make reservations faster.
---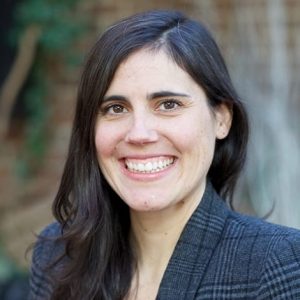 22. Clearly Define Your Brand
Stefany Cesari, Director of Marketing, In Good Company Hospitality
Restaurants need to be sure they clearly define their brand. Defining your brand is the foundation for success. If you don't know who you are, who your audience is, what your brand message is, and so on, you'll drown in the sea of trying to be everything to everyone. By clearly defining your brand, you'll be able to ensure that the identity is incorporated into all facets of your venue—collateral, social media, staff, web, and more.
---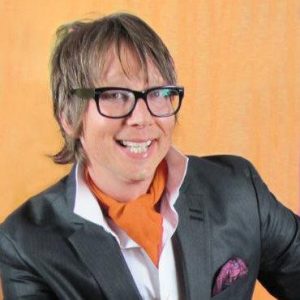 23. Try Text Message Marketing
Nikolas Allen, Author, Heavyweight Marketing
I've worked with several restaurant clients, and my favorite tactic is SMS (Short Message Service, or text message) marketing.
Here's how it works: Restaurants come up with an offer to get customers to subscribe. The customer signs up. A reply text welcomes them to the program and provides a coupon, which they show to their server. The restaurant sends out weekly specials via text to their growing list of subscribers. This drives customers back to the restaurant to enjoy great deals on great food.
---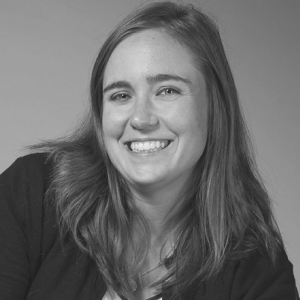 24. Use Your Most Loyal Customers as Influencers
Annie Pryatel, Owner, AMP Brand Studios
Consider creating an influencer marketing program for your restaurant to help spread the word. Make your loyalists excited to post pictures of your food by offering a reward or gift. Their reward can be as simple as giving them swag or a monthly gift card.
---
×
FREE Ebook: How To Start & Run Your Restaurant
This email address is invalid.
×
FREE Ebook: How To Start & Run Your Restaurant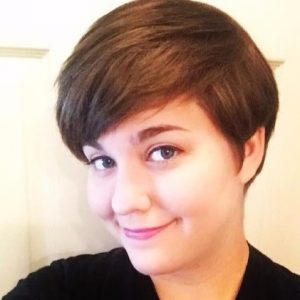 25. Get Listed on Food Apps
Anna Hurtt, Social Media Specialist, 99 Social
Take advantage of the wave of mobile technology by partnering with food apps to make sure that your restaurant is listed. Getting listed on these food apps ensures that you do not lose potential customers when they search for your restaurant.
---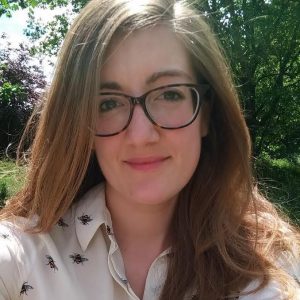 26. Offer Discounts to Participants in Local Events
Laura Hall, Marketing Executive, Shiply
Give locals and visitors a reason to choose you over their favorite chains. Is there a 10K race on Sunday? Why not offer a discount on lunch if people show their finisher's medal? If there's an election, why not offer a discount if voters show a photo of themselves outside their polling station? Small businesses need the support of people who not only live locally, but those who visit the local area, too.
---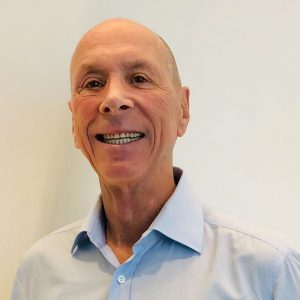 27. Use Delivery Services
Michael Koss, Owner/Operator, Malibu Country Mart
Use all options for delivery services in your city. Restaurants can have multiple relationships with delivery services, such as Uber Eats, Postmates, Eat24, and others, which can significantly enhance business and increase profits. Additionally, you're taking advantage of being listed on their websites and apps, which greatly expands your visibility.
---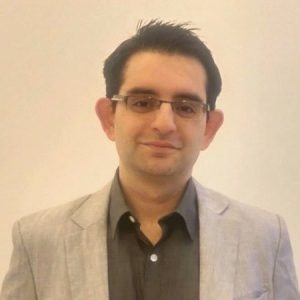 BONUS: Use Video to Showcase Your Restaurant
Sameer Panjwani, CEO & Founder, Mondovo.com
Videos should definitely be a part of your restaurant's social media marketing plan. It is a great medium not only to reach out to your target audience and market your restaurant, but also to create a sense of domain expertise.
---
Bottom Line: Restaurant Marketing Ideas
Restaurant marketing is difficult, as it depends on your restaurant concept, your target audience, and your business goals. But some of the ways you can successfully market include creating a loyalty program, using influencers, running Facebook ads, using text marketing, posting on Instagram, and hosting unique events. If you market a restaurant successfully, you will see increases in new customers, more positive reviews, and more returning customers.