Getting a loan backed by the U.S. Small Business Administration (SBA) is one of the most affordable ways to fund an established restaurant business. The problem is that it can take 3-4 months to get approved for and receive an SBA loan.
In the fast-paced restaurant industry, owners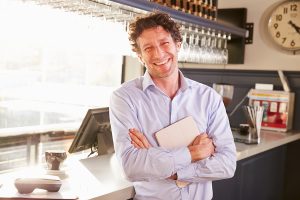 just don't have that kind of time. According to the National Restaurant Association, there are over 1 million restaurants in the United States, and there are expected to be more than 1.7 million restaurant jobs by 2026. To keep pace with competition, restaurants need access to fast, affordable funding.
Enter SmartBiz. Launched in 2009 to help businesses get funding after the economic downturn, SmartBiz's motto is "SBA Loans Made Easy." They work with banks to issue SBA loans under $350K quickly, typically in 30 days or less. These are SBA 7a loans for existing businesses which can be used for working capital, refinancing existing debt, purchasing commercial real estate, and other purposes. Restaurants are among the top industries SmartBiz serves. The company has processed over $105 million in funding to restaurants.
Find Out if You Pre-Qualify at SmartBiz (no credit score impact)
At FitSmallBusiness.com, we've sent dozens of small business clients to SmartBiz, and many have succeeded in getting an SBA loan. In this article, we'll tell how to up your chances of getting approved for an SBA loan.
Wondering how to get an SBA loan? Click here to get our FREE Guide:
How to Apply for an SBA Loan
Get the Basics In Order
The average restaurant that gets an SBA loan through SmartBiz has been operating for 10 years, has at least 15 employees  and annual sales of $720,000. If that sounds very different where your restaurant currently is, don't worry. You don't have to be the perfect applicant to get approved. It does help, however, to have the following basics:
Two years in business

– SmartBiz only works with 2+ year old businesses. That doesn't mean it's impossible to get a loan if your restaurant is newer. Your local bank or

top SBA lenders

may fund newer restaurants if the owner has great credit, experience in the restaurant industry, and a 20 % down payment.

Personal credit score of at least 660 – Lenders look at your credit score to evaluate how likely you are to repay a loan. Ideally, your credit score should be 660 or higher. If you don't know your credit score, click here to find out for free.
Don't meet the basic requirements? It's still possible to get a small business loan for your restaurant. You can wait until you hit the two-year mark so that more options up to you. You can also work on improving your credit to make yourself a more attractive applicant. Finally, you can check out alternatives to SBA loans.
How to Increase Your Chances of Qualifying for an SBA Loan
Work With an SBA Preferred Lender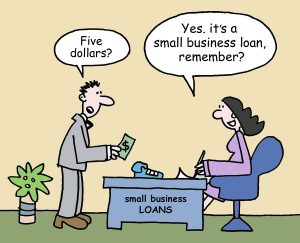 SmartBiz speeds up the SBA loan process by putting the application process online and packaging the loan for you. In addition to that, one of their secret weapons is working with SBA preferred lenders. If you don't apply through SmartBiz, I strongly suggest working with an SBA preferred lender. You can see a list of SBA preferred lenders here.
There are two advantages to working with an SBA preferred lender. First, application and funding happen much more quickly because the SBA delegates more authority to a preferred lender. The result is less back and forth between the SBA and the lender and faster issuance of funds.
Second, preferred lenders have processed numerous SBA loans and understand the process much better than a newbie lender. The SBA loan process can be confusing for both lender and borrower, so it's best to work with a lender that has a solid record of providing SBA loans. If you were having surgery, wouldn't you go to an experienced surgeon? Getting financing is one of the most important steps to growing your restaurant in the future, so it's important to do it right.
Increase Your SBSS Score to At Least 160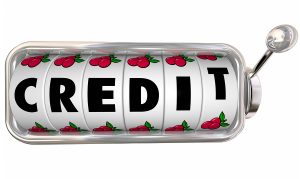 Most everyone knows that they should have a good personal credit score to qualify for an SBA loan. Less widely known is the SBSS Score, which stands for Small Business Scoring Service Score. The SBSS Score (also called FICO liquid credit score) takes into account your personal credit history and business credit history to answer every lender's burning question: How likely is this business to pay back an SBA loan?
The score ranges from 0-300; SmartBiz and most lenders typically favor businesses that have a 160 or higher SBSS Score. You can find out your restaurant's SBSS Score at Nav. Lenders check SBSS Score for SBA loans less than $350K.
What if your SBSS Score is too low? Focus on improving both elements that make up the score: your personal credit score and business credit score. For many people, the quickest way to improve personal credit is by requesting a free copy of your credit report and disputing any errors. Also, focus on paying bills on time and reducing debt.
You can establish and improve business credit, the other half of the SBSS Score, by applying for and responsibly using a business checking account or business credit card. You should also pay vendors on time and encourage them to report your payments to the business credit bureaus–Dun & Bradstreet, Experian, and Equifax.
There are various sites where you can check credit scores for free. I personally like Nav the best because it lets you see your personal credit score, business credit scores, and SBSS Score in one place. Check your credit scores at Nav by clicking here.
Improve Your Debt Service Coverage Ratio to At Least 1.25
The more money your restaurant is generating and the less outstanding debt it has, the easier it is to qualify for an SBA loan. Sometimes, solid revenues and profits can even counter and make up for a borderline credit score or less collateral.
SmartBiz and the banks they work with will check your Debt Service Coverage Ratio (DSCR) when you apply. DSCR is your restaurant's net operating income divided by its debt and interest payments. Ideally, your DSCR should be 1.25 or higher. A DSCR below 1 is danger zone–it tells the lender your restaurant is not generating enough income to repay debt.
If your DSCR is on the low end, increasing your profitability is one way to make it higher; decreasing existing debt is the other way. Restaurants have an average profit margin of 2 to 6 percent, with full service restaurants on the low end and limited service restaurants on the high end. If possible, consider raising menu prices, implementing cost cutting measures, and paying down as much existing business debt as possible to increase your profit margin and DSCR.
Gather As Much Collateral As You Can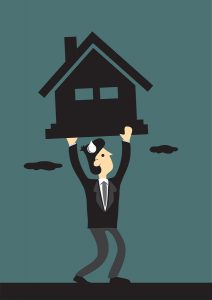 Many people wrongly assume that an SBA loan doesn't require collateral because the government is guaranteeing the loan for the bank. While the collateral requirements for SBA loans are less stringent than for traditional loans, your chances of getting approved are much better if you do provide collateral.
Collateral can be a mix of business and personal assets. Restaurant owners who own their space can pledge the commercial real estate as collateral. You can also pledge restaurant appliances and equipment, which may be quite valuable as collateral. Personal assets include your home, car, or stocks.
When deciding what to pledge as collateral, keep in mind that SBA loans require a personal guarantee from anyone who owns at least 20 % of the business. So even if you don't pledge personal assets as collateral, the personal guarantee puts your personal assets on the line if the business can't afford to pay back the loan.
Lenders 'discount' collateral when determining its value. Real estate usually gets discounted 80 %, equipment 60 %, and other collateral may be discounted even less. This means, for example, if you're pledging your home worth $400,000, the lender may value it as $320,000 for purposes of collateral. This will impact how much money you can borrow with your SBA loan.
Have Your Loan Paperwork Ready to Go
Having your loan paperwork ready in advance shows the lender you're serious about your restaurant's growth and about getting funding, and it moves things along in the application process. SmartBiz has streamlined the SBA loan application process by requiring less paperwork, but you should still have the following ready to go:
3 years business and personal tax returns

Year-to-date balance sheet and profit and loss statement

Business plan with financial projections (we recommend using

LivePlan

to easily create a business plan)

Collateral statement
I suggest collecting these papers together in a Dropbox folder so you can easily upload, print, and submit them as requested.
Wondering how to get an SBA loan? Click here to get our FREE Guide:
How to Apply for an SBA Loan
Final Thoughts
Following the tips above won't guarantee that your restaurant will qualify for an SBA loan, but it will give you a much better shot and will help you get approved more quickly. 
Find out more about SBA loans, including the different types there are, in our Guide to SBA Loans.
Pre-Qualify and Check Rates at SmartBiz!
Questions? Leave a comment below!