The specific types of employees a restaurant needs will depend on the style of the restaurant and the variety of services it offers. Staff in limited-service restaurants like pizzerias perform both customer service and cooking tasks. Full-service restaurant employees work specifically in either the bar, kitchen, or dining room.
Basic Definitions
You can't discuss restaurant staff without defining a few common hospitality industry terms. Restaurants are massive operations. To make the operation manageable, restaurants draw a line between the dining room and the kitchen. These two major work areas are called the Front of House (FOH) and Back of House (BOH).
Front of House: FOH staff are the team members that work directly with customers in areas of the restaurant that are open to the public like bars and dining rooms.
Back of House: BOH staff are responsible for food preparation tasks in the kitchen, and typically don't interact with customers.
When starting a restaurant, it is important to explore different restaurant staff roles, as the staff you need will be based on your restaurant type. There are two major restaurant categories: limited-service and full-service. The staff that works for each kind of restaurant varies widely.
Limited-Service Restaurant: Limited-Service Restaurants are restaurants where customers order at a register and pay before they receive their food.
Full-Service Restaurant: Full-service restaurants require restaurant staff to guide customers' experience from start to finish. Customers settle their bills after they eat.
Finally, any comprehensive description of a restaurant employee's duties should include a note about what sidework the employee performs. Sidework is the restaurant-industry catch-all term for tasks that are not directly related to food preparation or customer service. Sidework includes cleaning and sanitizing work, as well as preparatory chores like brewing batches of iced tea or polishing silverware.
Limited-Service Restaurant Staff
Limited-service restaurants, like fast-food restaurants, buffets, food trucks, or beverage-focused operations like coffee shops, frequently call all their staff members by the same title. For example, Chipotle staff members are "crew"; Starbucks employees are "partners." Most employees in limited-service restaurants perform a mix of front of house tasks like taking customer orders and back of house tasks like preparing food.
Examples Limited Service Restaurant Staff
| Pizzeria | Burger Joint with Drive Thru | Sandwich Shop |
| --- | --- | --- |
| Cashiers | Cashiers | Counter Attendants |
| Cooks | Cooks | Senior Counter Attendants |
| Dishwasher | Dishwasher | Assistant Store Manager |
| Shift Supervisors | Shift Supervisors | Store Manager |
| Store Manager | Store Manager | |
| Delivery Drivers | Drive-Thru Attendant | |
Cashiers
Restaurants employ 9% of the 3.5 million cashiers working in the US. Cashiers are the front line customer service staff at fast-food restaurants, barbecue joints, buffets, and cafeterias.
Also called: Checker, Checkout, Crew, Team Member, Partner
House Side: FOH
Common Duties: Cashiers greet customers, answer questions about menu items, and ring customer orders into the register or POS. They may also prepare some simple food items like beverages. Cashiers accept payments from customers and should be skilled at cash-handling. Cashiers are assigned cash tills at the beginning of each shift and must balance these tills at the end of their shift, accounting for any cash overages or shortages.
Sidework: Stocking thermal paper and pens at registers, cleaning and sanitizing registers and POS equipment, wiping down condiment stations and entrance doors, stocking restrooms with soap and paper supplies.
Cross-Training and Promotion: If the restaurant has a drive-thru, cashiers usually cross-train as drive-thru attendants. In a delivery based eatery like a pizzeria, cashiers might cross-train as delivery drivers. Strong cashiers can become shift supervisors.
Typical Hours: Part time, based on the volume of business. It is common for cashiers to work early mornings, late evenings, holidays, and weekends.
Average pay-rate: Cashiers are paid the local minimum wage. Some restaurants distribute tips to cashiers, but the majority of their earnings come from hourly wages. Currently, the median hourly wage for food service cashiers is $11.53 per hour.
Counter Attendant
Some limited-service restaurant's feature counter attendants with separate duties from cashiers. Others, however, cross-train all customer-facing employees to perform both roles. Think of Starbucks or Chipotle. Starbucks baristas slide between making espresso drinks and operating the register, and Chipotle employees share cashiering and burrito-making tasks. Counter attendants make up 2.37% of the restaurant workforce.
Also called: Crew, Team Member, Partner, Front-End Attendant
House Side: FOH/ BOH
Common Duties: Counter attendants typically prepare food and beverages while customers watch. They may also serve prepared food from a steam table. In some restaurants, counter attendants also act as cashiers, handling customer payments before giving customers their food orders.
Sidework: General cleaning and restocking. Taking out the garbage at the end of the shift, ensuring service areas are clean and sanitized. In buffets, counter attendants may polish plates and silverware as well as make roll-ups of silverware sets wrapped in linen napkins.
Cross-Training and Promotions: Counter Attendants may cross-train as cooks, baristas, delivery drivers, drive-thru attendants, depending on the style of restaurant.
Typical Hours: Like all limited-service restaurant employees, counter attendants tend to work part-time hours that depend on the customer traffic of their restaurant. Late night, early morning, weekend, and holiday shifts are standard.
Average pay-rate: Counter attendants, on average, earn $11.46 per hour, mostly in hourly wages. Some counter attendants also receive tips.
Drive-Thru Attendant
Restaurants that have drive-thru windows typically train specific employees to handle drive-thru logistics. Busy restaurants may have whole teams of drive-thru only staff. Others, however, cross-train their counter attendants or cashiers to take on drive-thru duties.
Also called: Drive-thru Cashier, Drive-thru Specialist, Drive-thru
House Side: FOH
Common Duties: Drive-thru attendants use two-way headsets to greet customers, answer questions about menu items, and receive customer orders. Drive-thru attendants handle multiple requests simultaneously and should be good at remaining calm under pressure. Drive-thru is usually a high-volume, high-stress position, so drive-thru attendants tend not to have additional food preparation duties. In less busy shops, however, they may be responsible for preparing beverages for their orders.
Sidework: Most of a drive-thru attendant's sidework is restocking. Napkins, straws, beverage holders, single-use condiment packets; all of these items should be stocked at the end of a drive-thru shift to prevent delays during service peaks.
Cross-Training and Promotions: Strong drive-thru attendants make excellent shift supervisors.
Typical Hours: Depends on the hours the restaurant is open. Early morning, late night, holiday, and weekend shifts are not uncommon. Drive-thru attendants usually work less than 35 hours a week.
Average pay-rate: Similar to cashiers and counter attendants, drive-thru attendants earn the prevailing local minimum wage. Tips are not common in the drive-thru, however. Drive-thru attendants average $21,010 in wages annually.
Delivery Driver
Delivery drivers were once the clever innovation of pizzerias and Chinese takeout spots in city centers. Now delivery drivers make up 2% of the foodservice workforce. They are increasingly common as customer demand for delivery has grown in recent years.
Also called: Courier, Caddie
House Side: FOH
Common Duties: Delivery drivers deliver food from a restaurant to a customer's location. They may use a personal vehicle to perform deliveries or drive a restaurant-owned vehicle. In densely populated areas, delivery drivers may use bicycles or scooters rather than a car. Delivery drivers must be familiar with their delivery area and excellent at handling payments in cash or via payment apps.
Sidework: Delivery drivers re-stock to-go containers, napkins, and single-use condiments. They ensure that holding shelves for delivery orders are clean and sanitized.
Cross-Training and Promotions: Delivery drivers can cross-train as cashiers if they want to give up their life on the road. Most drivers, however, prefer to stay on the delivery side where the tips are high.
Hours: Drivers work part time. Busy delivery times are typically nights, weekends, and holidays. Popular television events like the Oscars and the Super Bowl spike delivery requests, so most delivery drivers expect to work those days.
Barista
Baristas are most common in limited-service coffee shops like Starbucks. They also pop up in more elaborate quick-service restaurants like Panera Bread.
Also called: Barista is pretty much the only term used for this position.
House Side: FOH
Common Duties: Baristas primarily prepare coffee drinks. Depending on the restaurant set up, baristas may prepare all drinks, including teas and soft drinks. They must have a working knowledge of various kinds of espresso drinks and have impeccable food handling and sanitation skills to prevent spreading foodborne illness.
Sidework: Baristas perform a lot of cleaning and preparation work. They prepare batches of iced coffees and teas, stock milk and coffee beans. Barista shifts typically end with cleaning refrigerators, espresso machines, and all serving vessels.
Cross-Training and Promotions: Baristas usually always cross-train as cashiers so a shop can reduce staff during business lulls. Baristas may also become shift supervisors.
Typical Hours: Lots of early mornings and weekends. Working late nights and major holidays is uncommon for baristas.
Average pay-rate: Baristas typically earn a bit more than the local minimum wage, $9-$11 per hour is typical. Baristas make some tips— averaging $17 per day—but the majority of their earnings come from hourly wages.
Cook
Limited-service restaurants have usually designed airtight, customized food assembly systems. Most don't need highly trained cooks to operate their equipment; instead, entry-level staff receive on-the-job training. Titles for cooks in limited-service restaurants can vary depending on restaurant style. For example, in areas with lots of independent pizzerias, it is not uncommon to see "pizza man" listed on a resume.
Also called: Short Order Cook, Pizza Man, Prep Cook
House Side: BOH
Common Duties: Cooks in limited-service restaurants must be comfortable working with large-volume cooking equipment like griddles, deep fat fryers, and stand mixers. Cooks prepare base ingredients like pizza dough or salad dressings. They stock their cook station with all the necessary ingredients, as well as plates or paper packaging. Cooks prepare menu items as ordered, then package or plate the food before FOH staff deliver it to customers.
Sidework: The areas where the food is assembled must be clean to prevent foodborne illnesses, so cooks have a lot of cleaning and sanitizing sidework. If the restaurant does not employ a dishwasher, cooks typically take on dishwashing duties as well.
Cross-Training and Promotions: Cooks can make excellent shift supervisors. Some cooks, however, prefer not to interact directly with customers, and so may be more likely to move up to a full-service restaurant kitchen rather than advance in limited-service restaurants.
Typical Hours: Limited-service restaurant cooks work part-time hours that depend on the sales volume of their restaurant. Late night, early morning, weekend, and holiday shifts are typical.
Average pay-rate: Wages for limited-service restaurant cooks range from $8 to $15 an hour, with most earning around $11.43. Annually, limited-service restaurant cooks can expect to earn $23,500.
Shift Supervisor
Limited-service restaurants may operate for 16 or more hours per day. To ensure that supervisors cover all of those hours, most limited-service restaurants rely on a team of shift supervisors to fill in hours when salaried managers are not available.
Also called: Shift, Shift Lead, Shift Leader, Shift Manager
House Side: FOH
Common Duties: Shift supervisors' tasks tend to be tailored to the specific restaurant. In a coffee shop or a deli, for example, a shift supervisor may perform basic barista or counter attendant duties for the majority of their shift but segue to managerial functions like witnessing cash drops and approving sidework at the end of the shift. In busy restaurants, however, shift supervisors act like mini-managers, monitoring employee performance during the shift, taking corrective action if necessary. Shift Managers may also be responsible for meeting sales or cost management targets during their shifts.
Cross-Training and Promotion: The shift supervisor role is a great stepping stone to a full-time, salaried manager position.
Typical Hours: Shift Supervisors usually work the earliest and latest shifts so that salaried managers are free to work during the busiest service peaks. For their willingness to work a flexible schedule, shift supervisors are usually rewarded with full-time or near full-time hours.
Average pay-rate: Shift supervisors' pay rates vary based on their level of experience and responsibilities. Some shift supervisors are paid a salary, while others are paid hourly wages. Hourly shift leads may earn a share of tips. Salaried or hourly supervisors may be eligible for performance-based bonuses. The average shift supervisor in the US makes $12.66 per hour. Bonuses and other incentives can add up to an additional $1,000 per year.
Other Limited-Service Restaurant Staff
A few employee roles are rare in limited-service restaurants. For example, few limited-service restaurants employ dishwashers. Most spread these tasks between cashiers and cooks, but a high-volume limited-service restaurant like a buffet or one with a massive operation like Panera Bread will add dishwashers to the team. In these cases, dishwashers for limited-service restaurants operate exactly like dishwashers in full-service restaurants.
Some limited-service restaurants, like Panera Bread, prepare more elaborate dishes as they are ordered. These types of establishments may have food runners deliver orders from the kitchen to avoid bottlenecks of customers waiting for their food.
Full-Service Restaurant Staff
The primary operational difference between full-service restaurants and limited-service restaurants is the level of attention customers receive from the restaurant staff. Since customers expect more attention from a full-service restaurant, their teams are necessarily larger and more complex. Unlike a limited-service restaurant where most employees can perform any task from ringing in a customer order to making a batch of french fries, full-service restaurant staff tend to focus on a specific task.
It is a little like the difference between a basketball team and a football team. Anyone on a basketball team can dribble, pass, and shoot. Basketball teams play with five players at a time. In football, each player has a specific focus—throwing, catching, kicking, tackling—and a team fields 11 players at a time. Similarly, a busy burrito stand may have seven staff members scheduled to handle a business rush that can perform a variety of tasks. A fine dining restaurant, however, needs three times as many to manage their busiest times, with each role specialized.
Full-Service Restaurant FOH Staff
Since full-service restaurants employ a wider variety of staff, it is best to split them up by FOH and BOH roles. Generally, the more upscale a full-service restaurant is, the wider variety of staff roles it needs to fill. This tracks with customer desires; the more money a customer spends, the more attentive service they expect.
Examples of Full-Service Restaurant FOH Staff
| Casual Bar and Grill | Upscale Bistro | Fine Dining Restaurant |
| --- | --- | --- |
| Server | Server | Front Waiter |
| Bartender | Bartender | Bartender |
| Busser/Runner | Busser | Back Waiter |
| Barback | Barback | Barback |
| Cocktail Server | Food Runner | Food Runner |
| | Expeditor | Expeditor |
| | Host | Host |
| | | Sommelier |
Server
Servers make up nearly 20% of the restaurant workforce. Servers work in a highly flexible role with duties that can vary depending on a particular restaurant's style. Customers think of servers as the staff who cater to their needs. From a restaurant perspective, servers' most prominent role is sales. Fine dining restaurants may employ a hierarchy of waiters with front waiters performing the most prominent tasks. Large teams of servers may also have a head waiter, or a captain.
Also called: Waiter, Waitress; in Fine Dining Front waiter, Captain, Head Waiter
House Side: FOH
Common Duties: Most every task a server performs supports their primary objective of selling the restaurant's offerings. Servers must have an in-depth knowledge of the menu, be aware of dietary restrictions and allergies. They must be well versed in all the beverages the restaurant offers as well. Servers should be trained in food safety procedures and may have a food handler certification. They should know how to safely carry hot, heavy plates and trays, be comfortable working on their feet for several hours.
Sidework: Servers clean and sanitize their work areas. This work may include coffee makers, beverage stations, and sales terminals. They polish silverware and glassware, they stock serving stations with thermal paper and to-go supplies. The fold napkins, make silverware roll ups and put the finishing touches on table settings.
Cross-Training and Promotion: Servers are one of the highest-earning roles in restaurants. Many servers in busy or expensive restaurants are not interested in cross-training or promotion; they are happy to remain servers. Reliable servers that wish to advance, however, typically make excellent floor managers.
Typical Hours: Most Servers in the US work less than 35 hours per week. Since standard work hours include nights, weekends, and holidays, many workers wait tables to supplement another day job like teaching or office work.
Average pay-rate: In many states, servers can be paid a subminimum tipped wage, so server wages range widely. Hourly server wages range from $8.37 to $20.65, with most servers earning close to $11 an hour from a mix of hourly wages and tips. Annually, most servers in the US bring in $22,890.
Busser
Bussers are support staff that focus on clearing and resetting tasks throughout service. A good bussing team allows a restaurant's servers to focus on customers and thereby increase sales. In fine dining restaurants where servers are called front waiters or captains, bussers become back waiters. In some markets where the rising minimum wage has strained restaurant labor budgets, bussing staff is eliminated and their duties assigned to servers.
Also called: Busboy, Server Assistant, Back waiter
House Side: FOH
Common Duties: Bussers set tables before service, stock service stations with napkins, tablecloths, candles, and other tools. Bussers line garbage bins in the guest facilities in the dining room and bathrooms. During service, bussers clear dishes from tables, refill non-alcoholic beverages, and reset tables when customers leave. Bussers handle bread service or chips and salsa service depending on the restaurant style.
Sidework: Busser sidework consists of lots of cleaning and re-stocking tasks. If a restaurant uses tablecloths or table paper, bussers will re-stock those areas. Bussers polish silverware and stock clean utensils in service stations. Bussers are the restaurant staff most likely to receive "additional duties assigned by management."
Cross-Training and Promotion: Busser is the most entry-level position in a dining room. Strong bussers quickly move up to food runner and expo jobs, and from there to serving. Bussers are a natural fit to cross-train as barbacks, and from there to bartending as well.
Typical Hours: Busser hours depend on the restaurant's operational hours. Most bussers work less than 35 hours per week, and may work at two or more restaurants to increase their earning potential.
Average pay-rate: Bussers earn most of their wages by the tip-outs they receive from servers. In some states it is permitted to pay bussers less than minimum wage to compensate for the fact that they are tipped employees. Most bussers earn around $9 per hour and between $17,000 and $29,000 annually from a mix of tips and hourly wages.
Food Runner
Food runners deliver freshly prepared food from a restaurant's kitchen to waiting customers at tables or takeout counters. During service, food runners are the liaison between the FOH and BOH.
Also called: Runner
House Side: FOH
Common Duties: Food runners organize orders as they arrive in the kitchen on handwritten slips, kitchen display screens, or printed order tickets. Food runners must know the menu well so they can match individual dishes into orders, then take the food to the correct customers in the dining room. Runners may also serve easy-to-plate items like soups or chips and salsa. Runners typically place final garnishes like lemon wedges or crostini on plates.
Sidework: Food runners spend a lot of time preparing garnishes for plates and organizing the food pickup area in the restaurant's kitchen. Runners typically stock to-go containers, plates, and commonly requested items like hot sauce or sides of salad dressing.
Cross-Training Potential: Strong food runners make excellent expeditors. Their familiarity with the menu also translates well to serving positions. Runners' logistical skills can ultimately make them excellent trainers and managers.
Typical Hours: During slow times, servers can run their own food, so food runners tend to work when the restaurant is busiest. This may be only dinners, or only weekends in some cases. Busy restaurants may be able to employ food runners full time, but most food runners work less than 30 hours a week.
Average pay-rate: Like bussers, food runners earn most of their money in tip outs from servers and bartenders. Food runner compensation ranges from $7.25 to $22.50 per hour, depending on the type of restaurant and the location.
Expediter
An expeditor is like the lead food runner. Not all restaurants have expediters as a staff position; in many, these duties fall to managers or food runners. In a busy restaurant or one that relies on serving multiple courses, an expediter is invaluable.
Also called: Expo
House Side: FOH
Common Duties: The expediter's primary role is to organize the chaos of orders coming into the kitchen. During peak service times, the expeditor, or expo, also acts as the single point of communication between the FOH and the chef. This can be an incredibly stressful position. Expos must be calm under pressure, know the menu inside and out, and keep a constant eye on orders as they arrive in the kitchen. Expos act as the de facto team captain for any food runners during service.
Sidework: Expos prepare garnishes like parsley sprigs, lemon and lime wedges, and ramekins of condiments and salad dressings. They ensure that the cooks have the correct plates, and assist with polishing serving ware.
Cross-Training and Promotion: Expos develop a great birds-eye view of service operations. This makes them an excellent fit to train into management positions.
Typical Hours: Expos work when the restaurant is busiest. Since only truly busy or high-end restaurants use expos (and because a strong expo is an incredible asset for the team), expediting can become a full-time job.
Average pay-rate: Since expos are tipped out by the serving staff, they can be paid less than minimum wage in some locations. Restaurants that value their expediters, however, will usually pay them a higher hourly wage than a typical food runner. Most expos earn between $9 and $13 an hour. In fine dining restaurants, expos can make much more.
Host
Not every restaurant hires hosts as a separate service position. Many restaurants assign these duties to managers or split the tasks between servers. In restaurants that see a high volume of guests or that do a brisk takeout and delivery business, hosts can be an excellent asset.
Also called: Hostess, Front Desk
House Side: FOH
Common Duties: Hosts greet guests as they arrive and seat customers in seating arrangements in a restaurant's dining room. They also answer phones to book reservations, answer customer questions, take phone orders, or direct calls to managers. They receive packages that arrive through the front door and may perform administrative tasks such as editing menus or messaging guests. They may also handle takeout orders.
Sidework: Hosts clean the menus and distribute them through the restaurant when necessary. They clean and sanitize the front desk, and may be responsible for lighting candles or refilling flower vases.
Cross-Training and Promotion: Hosts are likely to cross-train as servers. Energetic hosts with a detailed grasp of service logistics also make excellent floor managers.
Typical Hours: Hosts tend to work only during the busiest shifts in a restaurant, like Friday and Saturday night and Sunday brunches. Fine dining restaurants, however, may have full-time hosts who handle additional administrative tasks for managers when the restaurant is slow.
Average pay-rate: Like other support staff, hosts are tipped out by servers. Hosts tend to receive a much smaller percentage of tips, so their base pay is usually higher than the local minimum wage. On the low end, restaurant hosts earn about $18,000 annually. The upper end is $32,000, with most hosts falling somewhere in between.
Bartender
Bartenders work in restaurants, free-standing bars, nightclubs, and hotels. Bartenders are a necessary part of any restaurant with a cocktail program. As millennial customers are less likely to drink, however, restaurants may also rely on bartenders to make inventive non-alcoholic drinks to complete their beverage program.
Also called: Barkeep (but only in old Western movies)
House Side: FOH
Common Duties: Bartenders must balance the requests of the customers at their bar with the needs of the customers in the dining room; they prepare drinks for both. Busy restaurants employ several bartenders, and frequently assign one bartender to focus on dining room drinks; this person is called a Service Bartender. Bartenders should be able to make cocktails quickly and need an in-depth knowledge of drink recipes. All bartenders must be trained not to over-serve customers and to check identification so they don't serve alcoholic beverages to underage customers. In some restaurants, the bartender also acts as a barista, making all espresso-based beverages as well. Bartenders frequently create daily drink specials and may be involved in promoting those specials on the restaurant's social media channels.
Sidework: Bartenders stock, clean, and sanitize the bar area. They prepare garnishes for drinks and keep the bar stocked with ice, glasses, and other bar supplies, sometimes with the assistance of a barback. They wash and polish glassware and bar tools. Head bartenders may be responsible for ordering and maintaining an inventory of liquor, mixers, and other bar supplies.
Cross-Training and Promotion: Bartenders may remain bartenders throughout their entire culinary career. Strong bartenders that wish to move up the ranks, however, make excellent bar managers, floor managers, or general managers.
Typical Hours: Bartenders virtually always work late evenings, on weekends, and holidays. Most work part time.
Barback
Barbacks provide support for bartenders in busy bars and restaurants. Barbacks are the bar equivalent of bussers, but their tasks are bar-specific. Most barbacks are actively training to become bartenders.
Also called: Bartender Assistant, Bartender Helper
House Side: FOH
Common Duties: Barbacks keep bars stocked with clean glassware, ice, juices, and other supplies. If a bar squeezes fresh fruit juice or creates base mixes of non-alcoholic beverages, barbacks help prepare these. Barbacks remove dirty dishes from the bar top and any under-counter bins. They clean and sanitize the bar top between customers. During service, barbacks may serve soft drinks, wine, or bottled beers to customers. Generally, barbacks do not make any mixed drinks.
Sidework: Barbacks tackle a lot of cleaning and stocking duties for a restaurant bar. Barbacks polish and stock glassware, sanitize surfaces, stock soft drinks, garnishes, napkins, and silverware.
Cross-Training Potential: Barback is considered an entry-level bar position. Most barbacks are hoping to train up to bartenders.
Typical Hours: Barbacks work a lot of late nights and weekends. Most barbacks work part time. To get full-time hours, barbacks may also pick up bussing shifts.
Average pay-rate: In the US, the average Barback earns $20,342 a year. Barbacks typically receive a portion of the bar tips to supplement their hourly pay. Most barbacks are paid the local minimum wage, or the sub-minimum tipped wage where that is permitted.
Cocktail Server
Cocktail servers work in bars and restaurants that have busy bars. They may also work in hotels, casinos, and cruise ships.
Also called: Cocktail, Cocktailer, Cocktail Waiter/ Waitress
House Side: FOH
Common Duties: Cocktail servers wait on customers in bars and busy bar areas of restaurants. They operate much like servers in the dining room, but cocktailers typically must work much faster and handle more cash transactions on the fly. Cocktail servers must have a working knowledge of popular drinks and their base spirits. They must know how to balance trays full of beverages, plus be comfortable working on their feet and navigating crowds.
Cross-training: Strong cocktail servers frequently also train as Bartenders and Servers. A cocktailer with more room for improvement might cross-train as a barback to gain experience.
Hours: Most cocktail servers work less than 30 hours a week. Like bartenders, cocktail servers work a lot of late hours and weekend shifts.
Average pay-rate: Annual earnings for cocktail servers range from $17,000 to $32,000, with most earning around $22,000. Cocktail servers earn minimum wage, or tipped minimum wage, plus tips. They typically tip-out bartenders.
Sommelier
A sommelier (pronounced so-moll-yay) is a wine specialist. Many sommeliers work at vineyards and wine distributors. Restaurants with extensive wine lists, however, usually employ one or more sommeliers to educate waitstaff and customers about the wines the restaurant offers. Most sommeliers have training and accreditation from the Court of Master Sommeliers, or the Wine and Spirit Education Trust. Some, however, have a passion for wine and are self-taught.
Also called: Somm, Wine Director, Wine Specialist
House Side: FOH
Common Duties: Sommeliers are employed primarily in high-end or fine dining restaurants. Before service, they select wines for the wine list, order wine, stock the wine cellar. During service, sommeliers walk the dining room, assisting customers with their wine orders.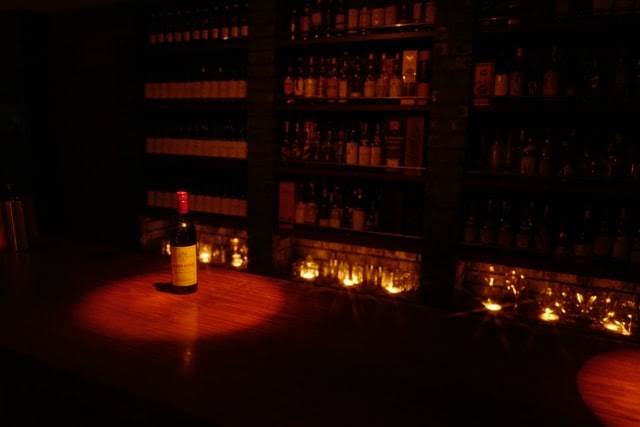 Cross-Training Potential: Sommeliers make excellent dining room managers or general managers. Though most somms stick with wine and move into positions at vineyards or as wine directors for a whole group of restaurants.
Typical Hours: Most somms are full-time staff. Somms work long and late hours. During the day, somms place wine orders and handle administrative tasks. At night they work in the dining room.
Average pay-rate: Somms are typically salaried employees. In some cases, they earn a base rate plus a commission on wine sales, or a quarterly bonus for meeting beverage cost projections. Earnings vary widely—from about $28,000 for a sommelier with limited experience to $80,000 to $160,000 for a Master Sommelier.
Other Full-Service Restaurant FOH Positions
Full-service restaurants that do a brisk private event business will likely have private event staff. Event servers may also be called Banquet servers. The lead event server is frequently called an Event Captain. During private events, Captains act as supervisors, keeping the other event service staff organized and on-schedule. All event service staff tend to work part time. They should be familiar with setting large tables and satellite bars and be able to lift and carry large trays of food.
Full-service restaurants that offer their food for delivery may employ staff to manage takeout and delivery orders. They may also hire their own delivery drivers.
Full-Service Restaurant BOH Staff
Full-service restaurant menus tend to be much larger than their limited-service counterparts, and feature many different cooking techniques. A limited-service burger joint may only need a griddle and a deep fryer to cook all its menu items. A full-service restaurant may need someone to bake cakes, roast meats, boil pasta, grill steaks, fry chicken, make waffles, and endless other cooking tasks. For this reason, full-service restaurants need a lot more hands in the kitchen.
Kitchen teams in a full-service restaurant tend to follow the model of the Brigade de Cuisine. The brigade is a system of kitchen organization that defines cooks by their station (the area of the kitchen they cook in), and their level of supervisory responsibility. Cooking in a full-service restaurant kitchen is frequently referred to as working "on the line." Gaining cooking experience and working toward higher levels of skill and responsibility is called working "up the line."
Examples of Full-Service Restaurant BOH Staff
| Casual Bar and Grill | Upscale Bistro | Fine Dining Restaurant |
| --- | --- | --- |
| Chef | Chef | Executive chef |
| Kitchen manager | Sous chefs | Sous chefs |
| Line cooks | Line cooks | Line cooks |
| Dishwasher | Dishwasher | Dishwashers |
| | Prep cooks | Prep cooks |
| | | Pastry chef |
Dishwasher
The dishwasher is the most entry-level position in a restaurant kitchen. This position can be extremely high pressure. A good dishwasher keeps a restaurant operation running smoothly through the day and night. A weak dishwasher can grind your service to a halt. Some kitchens require that all cooks work their first week or month as a dishwasher, to give them a feel for the kitchen's operation.
Also called: Kitchen Porter, "Plonguer," if you're feeling fancy
House Side: BOH
Common Duties: Dishwashers are responsible for washing dishes, cookware, silverware, and glasses. They must be able to operate commercial dishwashers and three-compartment sinks safely. Dishwashers assist with other cleaning tasks throughout the restaurant like mopping floors, cleaning floor drains, and tending to guest restrooms. Many cleaning tasks fall to dishwashers out of health code concerns. Dishwashers are the only restaurant staff that do not typically handle uncooked food. So they can tackle sanitation issues and handle caustic cleaning supplies without fear of cross-contaminating customers' food.
Cross-Training and Promotion: Strong dishwashers can quickly move up the staff roster in either from FOH or BOH. In the BOH, a dishwasher can cross-train as a prep cook. Dishwashers can also enter the FOH team as bussers.
Typical Hours: Dishwashers work schedules depend on the restaurant's operating hours. They may include early mornings, late nights, weekends, and holidays. Most dishwashers work less than 40 hours per week.
Average pay-rate: Hourly wages for dishwashers range from around $8 to $15, with most earning about $11.50. Annually, most dishwashers take home $23,970 in wages.
Prep Cooks
Prep cooks are the cooks who prepare raw ingredients and base recipes for a restaurant kitchen. Their function is to do basic cooking tasks before the restaurant is busy so that the restaurant can turn out complete dishes as customers order them.
Also called: Commis Chef
House Side: BOH
Common Duties: Prep cooks need excellent knife skills and must be able to safely operate cooking equipment like blenders, mixers, meat slicers, and meat grinders. Most of a prep cook's daily tasks involve chopping vegetables, cutting, slicing, or grinding meat, weighing and mixing ingredients, storing, and properly labeling food. Prep cooks may work under the guidance of a specific line cook, or they may support more general preparatory tasks and report directly to a sous chef or kitchen manager.
Cross-Training and Promotion: Prep cooks pretty much invariably plan to work up the line to a line cook position. Occasionally prep cooks will leave the BOH for the FOH, where they can be great bussers, food runners, expos, and eventually servers.
Typical Hours: Prep cooks work long hours, but late nights are rare. Weekends and holidays are standard, however. Prep cooks are hourly employees, but can easily get to full-time hours in a busy restaurant.
Average pay-rate: Prep cooks earn an average of $12.41 per hour. It is rare for prep cooks to receive tips, so their earnings come entirely on hourly wages and the number of hours they can work.
Line cooks
Line cooks are specialists in a restaurant kitchen. They focus on one cooking station at a time—grill, fryer, fish, sauces—and are frequently called by their station name (fryer cook, grill cook, etc.). Some line cooks have a culinary degree, but this is not required. With or without a culinary degree, most line cooks learn their skills through on-the-job training and work experience.
Also called: Chef de Partie
House Side: BOH
Common Duties: Line cooks are mid-level in the kitchen hierarchy, reporting to the sous-chefs, and ultimately the chef. A line cook oversees a single kitchen workstation and prepares dishes from that station during restaurant service. Line cooks work with the prep cook team to ensure that all the necessary ingredients for his or her station are ready before the restaurant opens for service. Line cooks may make base sauces, prepare stocks, and break down bulk ingredients into single-serving portions. Like all cooks, they must be able to operate commercial kitchen equipment safely. For a complete picture, see our full line cook job description.
Cross-Training and Promotion: Line cooks cross-train on every station in the kitchen before moving up to a Sous Chef position. Some cooks, however, wish to remain, line cooks, rather than take on supervisory positions.
Typical Hours: Line cooks typically work full-time hours, often a mix of early mornings, late nights, holidays, and weekends.
Average pay-rate: A Line cook's pay range depends on a restaurant's style and location. Line cooks in New York can earn more than $47,000 annually, while the average wages in a smaller market like Omaha are closer to $38,000.
Sous Chef
Sous Chefs—pronounced "sue" chef—are a restaurant kitchen's second-in-command. In addition to running a workstation themselves, sous chefs supervise the line cooks, prep cooks, and dishwashers; they also prepare meals and report results to the head chefs. In the absence of the head chef, sous chefs run the kitchen.
Also called: Second chef, Under Chef, Assistant Chef
House Side: BOH
Common Duties: Most sous chefs are responsible for administrative tasks like writing employee schedules, placing orders with vendors, and performing regular inventory counts.
Cross-Training and Promotion: Sous Chefs are typically hoping to learn the ropes of kitchen operations so they can ultimately lead their own kitchen as the head chef. Sous chefs may be promoted into the head chef position, or they may choose to open their own restaurant.
Typical Hours: Sous chefs work full time. They work early mornings, late nights, weekends, holidays; whenever the restaurant needs them, the sous chef is there.
Average pay-rate: In most cases, sous chefs are salaried positions. As with other cook positions, sous chefs' compensation varies depending on a restaurant's location and service style. In New York, a sous chef can expect to earn up to $61,000 a year, while in Omaha, the pay taps out closer to $42,000.
Managers & Head Chefs
Restaurants also require a full team of managers at the front and back of the house. The restaurant owner may take on some managerial duties; it is common for an independent restaurant owner to work as either the head chef or general manager. The management roster of a restaurant will depend on the restaurant's hours of operation and service style. Salaries for restaurant managers vary widely depending on a restaurant's location.
Not all restaurants have a head chef as part of their management team, though many full service restaurants do. Sometimes called the executive chef, the head chef is a person who is responsible for managing the kitchen staff and cooking operations. Head chefs generally design the menu and dictate any changes to recipes. In some operations the head chef is slightly subordinate to the general manager, though in others, that reporting structure is reversed.
For a comprehensive view of restaurant managers, see our breakdown of the various restaurant manager roles at the front and back of house. For a rundown of the full spectrum of chefs and their roles, our guide to hiring a chef will be helpful.
Trends in Restaurant Staff
The staff roles listed above have been standard across the food and beverage industry for decades. The roles do shift, and change as restaurant operations shift and change, however. For example, when the minimum wage increased in cities like Seattle, San Francisco, and Los Angeles, many full-service restaurants reduced their bussing staff and assigned the bussing tasks to servers. Many restaurants also shifted hosting duties to floor managers.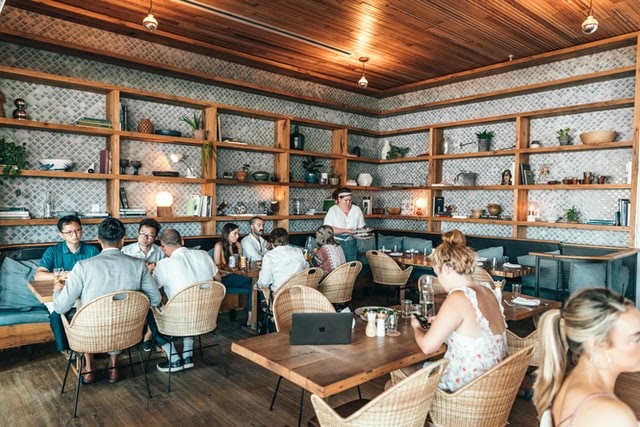 As demand for takeout and delivery increases, full-service restaurants will need to add tasks or staff to maintain a high level of service. Some will add a dedicated server to focus on organizing to-go orders. Others may decrease the number of servers on their team and add more delivery drivers.
Bottom Line
A restaurant's staff is a team of employees that work together to serve customer needs and generate revenue for the restaurant. The makeup of your restaurant staff will depend on the style of restaurant you operate. Limited-service restaurants like fast food joints tend to have staff who can perform many tasks, while full-service restaurants operate with teams of specialists. The best staff for your restaurant is the one that allows you to serve your customers while generating a profit.