Restaurant365 Review and Pricing for 2022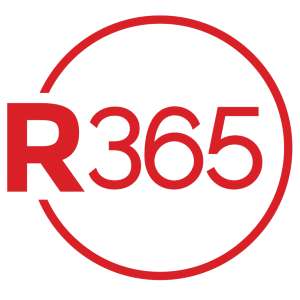 What We Recommend Restaurant365 For
Restaurant365 is an all-in-one back office system for restaurants. It's a single tool that encompasses your accounting, inventory, scheduling, manager logbook, and sales reporting software. It also integrates seamlessly with your POS system.
All of these connections are valuable because they eliminate repetitive tasks for your staff, improve accuracy, and enable a global view of your company. We selected Restaurant365 as our best overall restaurant accounting software because of its combination of restaurant-specific features and bookkeeping capabilities.
Restaurant365 Is Especially Good For
Restaurants with multiple locations: Daily sales and labor data for all locations are transferred seamlessly in real-time, allowing for instant access.
Restaurants that need to calculate the cost of new recipes: Restaurant365 allows you to control your food costs by viewing actual vs planned costs with variance reporting.
Restaurants with seasonal and weekly fluctuations in volume: Restaurant365's forecasting tool allows you to project sales based on history or timing.
Restaurants that want to save time paying bills: All Restaurant365 plans come with R365 AP Automation, which automates the payment of your bills, from scanning the invoice and creating accounting entries to paying the bill.
Restaurant365 Is Not a Good Fit For
QuickBooks users: You can keep using QuickBooks Online or Desktop and upgrade it to a comprehensive restaurant accounting program with the MarginEdge integration.
Caterers that want project tracking: Restaurant365 can't group income and expense by project. This is a task better suited to QuickBooks Online, which allows you to customize reports to determine project profitability.
Food trucks and carts: Food Service Ace provides a set of mobile apps designed with mobile restaurants in mind.
If you think general bookkeeping software might meet your restaurant's needs, check out our review of the best small business accounting software.
Restaurant365 Pros & Cons
PROS

CONS

Multiple location capabilities
Can be difficult to set up and navigate
Forecasting tool
Lacks reservations and waitlist management
Powerful financial reporting
Not able to print checks from within the platform
Robust mobile app
Not the least expensive option
Direct integration with more than 90 POS systems
Recipe costing in Essential and Professional plans
Restaurant365 Pricing
All of the plans below include POS Connect, which integrates with more than 90 of the most popular POS systems and enables you to view a Daily Sales Summary for each day and each restaurant location. Each plan is good for one location only. Billing arrangements are either quarterly or annually. Users can get a 10% discount for annual plans.
Core Operations: $316 per month or $948 per quarter—includes R365 Inventory, R365 Scheduling, and R365 AP Automation
Core Accounting: $316 per month or $948 per quarter—includes R365 Inventory, R365 Accounting, and R365 AP Automation
Essential: $444 per month or $1,332 per quarter—includes the full suite: R365 Inventory, R365 Scheduling, R365 Accounting, and R365 AP Automation, along with POS Connect, Smart Ordering, Smart Prep, Recipe Costing, Smart Labor, and Manager Logbook
Professional: $539 per month or $1,617 per quarter—includes everything in Essential as well as custom financial reports and business analytics
Restaurant365 Features
There are a variety of features that make Restaurant365 the best overall restaurant accounting software, and one of the most crucial is its ability to integrate with your POS system. The platform also offers inventory management, scheduling, vendor integration, and powerful reporting tools that are specific to the restaurant industry. Its mobile app enables you to perform many tasks from the road.
POS Connect
Restaurant365 integrates fully with more than 90 popular POS systems, including Square, Aloha, Toast, Digital Dining, and Revel. It pulls detailed data from your POS system, including sales tickets, payment types, tenders, and hours worked by job and employee. Daily sales and labor accrual journal entries are created for your accounting general ledger automatically. The reports can be configured to run each night or on-demand automatically.
R365 Accounting
The Restaurant365 General Ledger allows you to maintain control over the financial health of your business. You can create one account that's used by multiple locations, allowing you to view everything in one place. With a direct connection to your bank accounts, you can automate bank reconciliations and maintain an updated financial budget. The fixed asset management function allows you to track the lifetime costs of all your fixed assets, including kitchen equipment and furniture.
R365 Inventory
Restaurant365's artificial intelligence (AI) feature allows you to keep track of all of your ingredients with real-time inventory and suggested ordering tools:
R365 Scheduling
Predictive scheduling modules allow you to schedule staff so that you're able to serve customers quickly and maximize profits:
R365 Accounts Payable Automation
R365 AP Automation is a fully integrated feature that streamlines your company's accounts payable (A/P) process. It also has an AP Capture feature that extracts information from bills automatically and reduces manual data entry time. It also records vendor invoice details automatically to inventory and the general ledger. Once the expense passes through your customized approval process, R365 will pay the bill by check, automated clearing house (ACH), or virtual card, depending on your vendor's preferences.
Smart Ordering
Many major food vendors integrate with Restaurant365, meaning you can update food costs automatically and import your invoices or credit memos, saving hours of data entry time.
Workflows
The workflow feature allows you to set up approval workflows and create workflows for journal entries that are based on the user who created the entry. You can also set up multilevel approvals based on location, location category, or dollar amounts.
Reporting
There are a variety of prestyled, customized reports that are designed specifically for the restaurant industry. You can view both consolidated and detailed reports on restaurant financials, inventory, scheduling, and more. The forecasting tool allows you to project sales based on history, timing, or even the weather.
One of the most significant features of Restaurant365 is the ability to track the difference between theoretical and actual food costs. This helps to maximize the efficiency of your inventory management by comparing what your food costs should be for a given time period to the real cost of the food that was used during that time. The difference between the two is called the actual vs theoretical food cost variance, and it provides important information about potential leaks in your profit margin:
Mobile App
Restaurant365's mobile app gives you access to all of its important features while you're on the road. This includes managing your accounts payable by uploading invoices and approving transactions. You can also communicate with staff, modify shifts, approve or deny employee leave requests, keep tabs on your inventory, and access the logbook to track your restaurant's performance. The mobile app is ideal for catering events as it allows you to control workflows and view the catering calendar.
Franchise Management
The Restaurant365 Franchising module allows franchises to track royalties. Programmable billing ensures that you receive precise royalty payments, and you can receive ACH payments directly from franchisee accounts. The module also enables your franchisees to share selected data, which helps them to become more profitable.
Restaurant365 Customer Service
There are a variety of customer support options for all subscription levels, including a support portal, live telephone and chat, an online training academy, ongoing live webinars, and a resources page that provides case studies, videos, guides, and calculators.
Restaurant365's telephone support line is open Monday through Friday between 9 a.m. and 8 p.m. Eastern time and Sundays from 9 a.m. to 6 p.m. ET. If you have a system outage or another emergency after hours, you can still call the support line and someone will get back to you within the hour.
Restaurant365 Ease of Use
There's a bit of a learning curve with Restaurant365, and it may take some time to become familiar with all of its extensive features. Fortunately, it provides a web resource that has a series of training items available by user role―accountant or manager―or the module type.
Restaurant365 Alternatives
| | | |
| --- | --- | --- |
| Best for: QuickBooks users who need a restaurant integration | Best for: Caterers who want project tracking | Best for: Mobile restaurants |
| Cost: $300 per month, per location | Cost: Starting at $85 per month for project tracking | Cost: Quote-based, depending on number of locations and services needed |
Bottom Line
Restaurant365 allows you to be completely connected to one single system while consolidating your reporting and operations in a mobile-friendly platform. It's the ideal solution for franchises or restaurants with multiple locations because it integrates with your POS system, inventory, payroll, and vendors. Because it's cloud-based with a powerful mobile app, you can access all aspects of your business from anywhere.