Retail data analytics is the measuring, tracking, and interpretation of data. For retailers, this data typically includes sales, inventory, employee, and consumer demand information. Retailers can gather this data through their point-of-sale (POS) system and harness it to determine best-selling products, top-spending customers, and highest-performing employees to improve sales and performance.
Many point-of-sale (POS) systems provide automated reports, which makes tracking and utilizing retail data analytics possible for small businesses. POS systems like Lightspeed provides the type of custom data and reporting tools that chain retailers use, but at a price point that is accessible for small businesses. Visit Lightspeed for a free trial.
How to Use Retail Data Analytics
Retail analytics can be a powerful tool for driving sales. In order to use them effectively, you will need to collect, examine, and interpret the analytics methodically. The hardest part about using retail analytics is not just making sure you have the data available, but knowing how to read it and how to turn that data into action.
Here is how retail analytics work in four steps:
1. Choose What to Measure
Before you can use retail analytics to drive sales, the first step is deciding what data points or performance metrics you want to measure. Especially if you are using a POS system, you will have lots of information at your fingertips all at once. However, it is best to focus on a few retail data points at a time and methodically measure a few small changes, instead of trying to track several variables at once.
2. Collect Retail Business Data
Once you have chosen specific metrics, the next step is collecting that data. Data collection is where POS software will become your best friend. Many independent retailers try to track sales and customer transactions with spreadsheets. However, this takes a lot of time and manpower, and never yields as much information as a POS provides.
3. Analyze and Compare Numbers
Having these numbers alone can provide some initial insight into your business' performance. To use these numbers to drive sales, you will want to plug them into one of the specific retail data analytics formulas below to get a more specific and actionable number. Then, create a set schedule for measuring your chosen analytics so you can track performance over time to see if you are improving or not.
4. Use Retail Analytics to Inform Decisions
Once you have determined what you will measure and when, use the information you collect to inform business decisions. For example, if you are collecting data around sales of specific product categories, see which categories are performing best. When it is time to buy merchandise, invest more in the product categories that have higher sales.
Increase Sales With Retail Data Analytics
There are dozens of specific retail analytics that business owners can use to evaluate performance and monitor progress. There are some specific retail data analytics that are especially helpful for driving sales. Many of these metrics can be used for online or brick and mortar businesses, but some are specific to certain sales channels.
Here are the top 10 retail data analytics to drive sales and how to use them:
1. Average Transaction Value
Average transaction value (ATV) is the typical amount a customer spends when they shop with you. This data point is useful for retail stores, online businesses, and even restaurants. Most POS systems can provide the average transaction on a daily, weekly, monthly, or even annual basis.
To calculate your average transaction, divide the total value of all transactions by the number of transactions. For example, if your monthly sales total $50,000 and you had 500 sales, your average sale is $100
Total amount of sales / total number of sales = average transaction value (ATV)
$50,000 / 500 = $100
You can choose whatever time frame you want to measure, it doesn't have to be monthly. You can also measure weekly, quarterly, or even annual sales. Measuring larger time frames will help provide a more accurate ATV number, whereas monitoring daily ATV is good for coaching and encouraging employees in the moment.
How to Use Average Transaction Value to Increase Sales
The only way to increase sales is to increase your number of customers or increase how much they spend. ATV gives you a snapshot of how much your current customers are spending. Once you know how much customers are spending, you can set strategies to increase that number.
Businesses can use ATV to increase sales by:
Identifying top performing employees: Businesses can measure ATV by employee to identify which employees have the highest average transaction, and which employees need additional sales training.
Setting specific ATV goals: Set a specific ATV that you would like employees to meet each shift or each week and consider offering a bonus for employees that meet their goals.
Building customer promotions to boost ATV: Using a gift with purchase (GWP) promotion or discount with a certain dollar spend encourages customers to spend more to qualify for the promotion.
Upselling: Upselling is the process of educating customers of the features and benefits of purchasing a higher-end model of a product they are interested in, and encouraging them to buy the pricier model.
"Average transaction value is an essential metric to help retailers understand what end of the pricing spectrum their customers spend. If items in a retail shop range from $25 to $250 and you find the average transaction from customers is $125 that means that customers are either buying 1-3 items or either they are purchasing items more on the higher end. This helps retailers understand supply and demand and what items to repurchase when stocking and also where they can scale back."

— Tiffany K. Schreane, Marketing and Advertising Expert and Professor, Fashion Institute of Technology and Borough of Manhattan Community College
2. Items Per Purchase
Items per purchase is a similar concept to ATV. Instead of measuring how much customers spend on average, you are measuring how many products they buy on average. Items per purchase, also sometimes called units transaction (UPT), measures the average number of products sold during a customer transaction in a specific time period.
Items per purchase can be calculated by dividing the total number of products sold by the total number of customer transactions for a specific time period. For example, if you have sold 100 items in 50 sales, your average items per purchase is two.
Total number of products sold / total number of transactions = items per purchase
100 items / 50 sales = average of two items per purchase
Like with ATV, you can use any length of time when measuring items per purchase. Monthly or seasonal data on items per purchase can provide a big-picture benchmark for how much people are buying. Daily or weekly UPT measurements can be used to track employee performance.
How to Use Items Per Purchase to Drive Sales
The most common way of increasing items per purchase is to cross-selling, impulse sales, or add-on sales techniques. Cross-selling and add-on sales are similar techniques that encourage customers to purchase additional items that are related to the one they are interested in. Impulse sales involve encouraging customers to make unplanned purchases.
Use cross-selling and add-ons to drive sales by:
Strategically merchandising: Ever notice how during the summer grocery stores will place marshmallows and graham crackers next to the chocolate? Or retailers selling electronic gadgets might place batteries throughout each aisle? Retailers place items that shoppers might not purchase individually next to products with a higher draw to encourage that extra sale.
Training sales staff: Let employees know your current items per transaction, what you would like it to be, and educate them on all products offerings to help them make helpful recommendations to customers.
Increase items per purchase with impulse buys by:
Merchandising your checkout: Think candy at the grocery store checkout; place tempting items like treats, trial or travel sizes of popular products, or inexpensive necessities like cellphone charging cables at checkout so customers can pick up extra items while waiting in line.
Offering seasonal products: Seasonal products can mean anything from selling sunglasses in the summer to special peppermint-flavored items around Christmas; think about products that customers especially need or want during a specific time of the year.
Unless you are severely discounting merchandise, selling more products per customer transaction always equals more sales. By tracking your items per transaction and using cross-selling, add-on sales, or impulse buying strategies to increase the number of products each customer is buying, you can increase sales in your retail business.
3. Sell-through Rate
Sell-through rate is the percentage of an individual product sold during a certain time frame. It looks at how many of a particular item you started with, and how many are left at the end. Sell-through rate is calculated by dividing the number of products sold by the beginning inventory on-hand.
For example, if you bought 100 copies of a specific book to sell in your store and after one month 40 of those books had sold, your sell-through rate would be 40%.
(Products sold / starting number of products) x 100 = sell through rate
(40 books / 100 books) x 100 = 40% book sell through rate
How to Use Sell-through Rate to Drive Sales
Sell-through rate tells you how fast a product is selling. Retailers can use sell-through rate to determine the success of a new product launch. Sell-through rate is also helpful in determining which products are most popular.
Businesses measuring sell-through rate can increase sales by:
Knowing when to purchase products: By knowing how quickly products are selling, you know which ones need to be purchased more frequently, and won't miss out on sales by running out of inventory.
Showcasing best-selling products: Prominently displaying products with the fastest sell-through rates and labeling them as "best-sellers" increases sales by encouraging more shoppers to purchase the product.
Discounting slow-moving merchandise: Decreasing the price of products with slower sell-through rates can increase sales of those products.
Eliminating worst-selling products: Phase out slow-moving products and increase sales by making room for new merchandise or to purchase more best-selling items.
4. Sales Per Square Foot
Sales per square foot is the average revenue your store brings in for every foot of sales space. To calculate your sales per square foot, take your total sales and divide by the number of square feet in your selling area. Selling area consists of the sales floor, merchandise displays, and register area. Don't count your office or stockroom.
For example, if you have sold $500,000 worth of merchandise in a year and the total area of your sales floor is 2,000 square feet, your sales per square foot is $250.
Total sales / square feet of selling space = sales per square foot
$500,000 / 2,000 = $250
As a general rule of thumb, retailers should aim for at least $500 per square foot in annual sales. This can vary depending on the type of merchandise you sell. If you sell bulky, inexpensive products, such as a second hand furniture store or a warehouse store, your sales per square foot would likely be lower than a high-end electronics store or a fashion boutique. However, if your sales per square feet are significantly lower, that could be an indication that your sales are not as high as they should be.
How to Use Sales Per Square Foot to Drive Sales
Sales per square foot serves as a guide or score for your visual merchandising. Visual merchandising is how you design the floor plan and displays in your retail store. An effective retail store layout guides the customer through the store, calls attention to products, and encourages shoppers to purchase items.
Use sales per square foot to increase sales by:
Comparing sales per square foot for different areas of the store: If certain areas of your store have higher sales per square feet, try to replicate those merchandising strategies or product selections in underperforming store areas.
Changing your store layout: If all of your best-selling items are at the front of your store, shoppers might not even be looking at the back half; switch your layout to encourage shoppers to walk around the whole space.
5. Conversion Rate
Retail conversion rate compares the number of people who enter your store or visit your website with the number of people who make a purchase. As a small business owner, bringing people to your business can seem like the hardest part of the job. However, it may surprise you how few people who find your store actually make a purchase. Average brick and mortar conversion rates range between 20% – 30%. That means 70% – 80% of people who walk into your shop leave without buying anything.
For ecommerce sites, the numbers are even more staggering. eCommerce conversion rates are typically 1% – 3%. In other words, a small minority of people who visit your site are actually making a purchase.
To calculate conversion rate, take the total number of people who made a purchase and divide by the total number of visitors you have to your store or website. Conversion rate is presented as a percentage, so then multiply by 100. For example, if 100 people walked into your store and 25 made a purchase, your conversion rate would by 25%.
(Number of visitors who made a purchase / total number of visitors) x 100 = conversion rate
(25 paying customers / 100 total visitors) x 100 = 25%
Conversion rate is more commonly used by online businesses because almost every ecommerce and website platform has a tool to easily see how many people visit or view your site in any given time period. Just as tracking website traffic is important, tracking foot traffic in brick and mortar stores is also important. However, very few small businesses have the technology in place to do this.
How to Use Conversion Rate to Drive Sales
Many POS systems have integrations that connect with foot traffic counters specifically designed for small businesses, such as RetailNext, Springboard, and Dor. Previously, the only way for retailers to track foot traffic was by monitoring with security cameras or manually tallying people as they walked in.
Use conversion rate data to increase sales by:
Adding employees during times of low conversion rates: If your business has high foot traffic but low conversions, it may be a sign that customers are not getting the help or attention they need; adding additional employees can increase sales and conversions.
Testing different product pricing: If many people are showing interest in your products but not purchasing, try testing different pricing promotions or slightly lowering prices to see if that increases conversions.
Placing products on the homepage: If your ecommerce site has lots of visitors, but they are leaving right away, it could be because the product they wanted was too hard to find; make sure all of your promotions and advertisements of particular products bring shoppers to that product page and not your site's homepage.
"Conversion rate is important because there's always a tension between marketing (bringing visitors into your store) and sales (converting these visitors into actual sales) in retail, and measuring conversion rate properly can give some clarity. If the number of traffic is high yet the conversion rate is low, then your marketing team is doing well but not your sales team (including in-store assistant, product display strategy, etc.). The opposite is also true: If your conversion rate is high but the number of traffic is low, you have to fix your marketing."

— Steve Kurniawan, Content Specialist & Growth Strategist, Nine Peaks Media
6. Cart Abandon Rate
Cart abandon rate is the percentage of online shoppers who place items in their shopping cart but leave the site before purchasing, essentially abandoning their virtual cart. When someone walks into a physical store, their intent to purchase is typically high. Online, it is much easier to walk away without completing the purchase.
To calculate cart abandon rate, divide the number of completed transactions by total number of shopping carts that have at least one item in them. Cart abandon rate is typically expressed as a percentage, so then multiply by 100. This number will give you the percent of completed transactions. Subtract this number to get the percent of abandoned transactions.
For example, if in one month you have 50 completed transactions, but 200 total shopping carts created, your completed transaction rate is 25%. So, your cart abandon rate is 75%.
(Completed transactions / total shopping carts) x 100 = % completed transactions
100% – % completed transactions = cart abandon rate
(50 completed transactions / 200 total shopping carts) X 100 = 25% completion rate
100% of total carts – 25% completion rate = 75% cart abandon rate
We already know that online conversion rates are very low. So, it is unsurprising that the average cart abandon rate is around 70%. However, people that place items in the shopping cart are much closer to making a purchase than people who come across your site but leave without considering any items.
How to Use Cart Abandon Rate to Drive Sales
Cart abandon data essentially shows transactions that are almost sales. Targeting potential shoppers by their abandoned cart is extremely effective for increasing sales because you are reaching out to someone who has already expressed an interest in purchasing.
Use cart abandonment data to increase sales with:
Automated follow-up emails: After a shopper abandons their cart, follow up with personalized emails reminding them of what is in their cart.
Discounts or promotions: Consider sending a 15% or 20% coupon to be used on the items in the shopper's abandoned cart.
Trying to follow up on abandoned carts by manually sending out individual emails is just short of impossible because of the sheer amount of time it would take to collect the data, craft a personalized note, and send it. This is where having an ecommerce platform like Shopify really comes in handy. It has features to automatically send personalized emails to target shoppers who have abandoned their cart, so business owners don't have to check the data and write personalized emails every day. Visit Shopify for a free trial.
In addition to targeting specific shoppers, there are strategies you can use to encourage shoppers to purchase right away, and reduce your overall cart abandon rate.
eCommerce sellers can drive sales and reduce cart abandonment by:
Showing total cost of order: Shoppers are often surprised at the total cost of their order after shipping, taxes, and other fees are factored in; prevent this by showing the estimated total with these fees included before shoppers even hit the checkout button.
Reducing shipping costs: Shipping costs in general often prevent shoppers from placing an order; offer free shipping with a minimum purchase so that shipping fees don't eat into your margins but shoppers don't abandon their purchase.
Streamlining checkout: Shoppers abandon carts when there are too many steps to take or information to type during checkout; offer a guest checkout and easy payment options like Apple Pay and PayPal.
Having an agreeable return policy: Some shoppers abandon their cart if they are not sure what the return policy is, or if they are worried they won't be able to return the item if needed.
7. Gross Margin
Gross margin is a retail data analytic point that looks at the percentage of store or product revenue that is profit. Gross margin is calculated by subtracting the cost of goods sold (COGS) from revenue, dividing by revenue, and then multiplying by 100 to get a percentage.
For example, let's say that you have a sweater that you sell for $50 and it costs you $15 to purchase that sweater wholesale. Your gross margin would be 70%, which is pretty good. Margins can vary by industry (grocers and food sellers typically have lower margins), but generally retailers should aim for at least 50% margins.
((Revenue – cost of goods sold) / revenue) x 100 = gross margin percentage
(($50 – $15) – $50) x 100 = 70%
($35 – $50) x 100 = 70%
How to Use Gross Margin to Drive Sales
Gross margin can be calculated for the entire store, per item, or per product category.
This data point is important for driving retail sales because it shows what percentage of your sales are actually profit, versus just making up for the cost of the merchandise. Products that have higher profit margins can be more profitable than other items that have higher total sales, but a lower profit margin.
Retailers can use gross margin to increase sales by:
Increasing prices on low-margin products: If some of your margins are very low (below 40%) try increasing them slightly.
Stocking more high-margin products: High margin products bring in more profit, even if their sales are slower than low-margin products because you make a higher percentage of profit from each sale.
Promoting high-margin products: Change your store display to feature high-margin products in the front or at checkout; feature high-margin products on your website's homepage or in email promotions.
8. Sales Per Category
Sales per category or sales per department examines the total sales a retailer has for each type of product. This information is useful because it shows which types of products are bringing in the most money. With deeper insight, it can also be used to help determine the most popular and most profitable product categories.
What the specific sales categories are will depend on your individual store. Department stores, for example, typically have footwear, home goods, fragrance, jewelry, women's clothing, etc. These categories can be broken down even further into men's footwear, women's footwear, sneakers, children's footwear, sandals, etc.
Luckily, sales per category is one metric that requires very little calculation. It just involves tracking product sales and totaling those numbers based on whatever categories you choose. If you are using any POS system, sales per category are automatically calculated for you. Sales per category is typically a retail data point that POS systems display on the homepage of the dashboard.
Unfortunately, if you are not using a POS system, the ability to track sales per category really comes down to what tools you are using to organize your inventory. If you are using a separate inventory management software, you could track estimated category sales with inventory counts. If you are using a cash register, ideally that has product category buttons. There are also some retailers that track category sales with spreadsheets that they update at the end of each day, although this is probably the most labor-intensive method.
Using Category Data to Increase Retail Sales
Knowing which product categories bring in the most sales is important for driving additional retail sales. Sales per category data allows you to make informed decisions on which products to feature in your store, which products to restock, and which ones are not selling.
Retailers can use category data to increase sales by:
Focusing on what's working: If one or a few categories are consistently outselling others, feature those items more prominently in displays and consider expanding product lines in those categories.
Investing in profitable merchandise: When it comes time to restock products or introduce new merchandise buy more products in the categories that are selling well.
Phasing out slow categories: If there are categories that are selling significantly less than others, consider making them a smaller part of your store, especially if those current products take up a large footprint.
9. Sales Per Employee
Sales per employee is a retail data analytic that examines how much revenue each employee is bringing in. Retailers can look at total sales by employee, but a more accurate method is examining an employee's average retail sales per hour because it fairly compares full time and part time workers.
POS systems automatically show employees' sales per shift or per day. Many systems, like Lightspeed, also let businesses run custom reports on employee sales to see average sales per hour, sales per category, sales per time of day, and more.
To calculate the average sales per employee per hour, first you need to gather the total sales by each employee. Take each employee's individual sales and subtract any commissions they receive from those sales. Finally, divide that number by the number of hours they worked. This will give you their average sales per hour.
How to Drive Sales With Employee Data
Examining employees' average sales per hour provides insight into how much revenue each employee is bringing into your business. At first, this information provides insight into current performance and provides a benchmark for what retailers can expect the average employees to accomplish.
Average sales per employee data can be used to drive sales by:
Informing staffing decisions: If you want to hit a particular revenue goal, this data point will help you determine how many employee hours you will need to hit that goal.
Spot coaching opportunities: If some employees have an average sales per hour that is much lower than others, they may benefit from sales training to help boost their performance.
Identify strengths: If some employees have really high average sales per hour, retailers can monitor those employees and discuss with them to see what they are doing differently that is causing them to perform well, and then share that information with the team.
10. Customer Retention in Retail
Customer retention rate refers to a retailer's ability to hold on to current customers and keep them coming back. High customer retention rates typically indicate strong customer loyalty, and strong customer satisfaction with the retailer's products and customer service.
To calculate customer retention rate divide the total of repeat customers by the number of total customers. Retention rate is typically expressed as a percentage, so then multiply that by 100. For example, if you have 500 total customers one month, and 200 of those are repeat customers, your retention rate is 40%
(Repeat customers / total customers) x 100 = customer retention rate %
(200 repeat customers / 500 total customers) x 100 = 40% customer retention
How Customer Retention Rate Drives Sales
Customer retention rate is important for sales because it focuses on long-term revenue and growth potential. If a business is consistently bringing in new customers, but they only shop once, your sales will remain steady but not grow in a significant way. If a business is bringing in new customers, and those customers keep returning, that business will experience a lot of growth.
Customer retention also leads to higher sales in less concrete ways, including:
More referrals: Loyal or regular customers are more likely to spread positive feedback about your business and recommend your business to friends or family.
Decreased cost of customer acquisition: It costs 25% more to acquire new customers than to retain current ones.
Repeat customers tend to spend more: Customers that return to your store again and again typically have a higher average transaction value than first-time customers.
How to Implement Retail Analytics
Retail analytics are crucial for growth. Some data points, such as sales per category, might seem straightforward. However, the truth is without the hard numbers, you are only guessing as to which products are performing the best. There are other retail data analytics, such as brick and mortar conversion rates, that are more complicated. No matter which metrics you want to use to drive sales, you need to have the right tools in place to make the process accurate, efficient, and realistic.
Technically, it is possible to track some of these retail data analytics on your own with a spreadsheet. However, setting up a POS system would save you hours of labor each week, ensure accuracy, and provide you with more complete information than anyone could ever collect manually.
So, the first step in implementing retail data analytics is to choose a POS system. When choosing a POS system vs cash register, POS systems are absolutely more expensive. Ones that provide detailed retail analytics will typically cost around $100 per month for one register. However, the cost is worth it as you will be able to use the retail data analytics to drive sales.
Lightspeed offers one of the best analytics and reporting tools available to small businesses. It includes over 40 built-in reports. You can also create custom reports using dozens of different criteria and data points. Lightspeed also uses the data to create charts and graphs that make the information easier to digest, and the POS tells you why each of the reports are useful and what to do with the information. Lightspeed provides big data for small businesses at a very competitive price. Visit Lightspeed for a free trial.
Retail Data Analytics Frequently Asked Questions (FAQS)
We covered 10 types of retail data analytics in this article, but there are countless metrics businesses can use to drive sales and track profitability.
What is Big Data in retail?
Big data is taking large quantities of information and analyzing them systematically to spot trends and patterns that would not otherwise be visible. Big data in retail uses technology to provide businesses with a better understanding of shopper habits and to identify areas where profitability can be increased.
Can retailers use data analytics to increase sales?
Retailers can absolutely use data analytics to increase sales. Analytics allow retailers to objectively determine how different areas of the business are performing and what areas need to be improved.
What is the best retail analytics software?
The best retail analytics software is built into the point-of-sale (POS) system or ecommerce platform. Almost every retail software has some analytic capabilities, but some systems provide much more detail than others. Lightspeed has some of the best retail analytics available for small businesses. For ecommerce, Lightspeed, BigCommerce, and Shopify provide great retail analytics.
Why should retailers use analytics?
Analytics provide retailers with objective sales and performance data that allows them to make better informed business decisions instead of relying on gut feelings or anecdotal evidence.
Tips for Using Retail Analytics
There are countless analytics retailers and online businesses can measure, and even more ways to interpret the information. Here are a few tips on what analytics to focus on and what to do with the information you are collecting.
---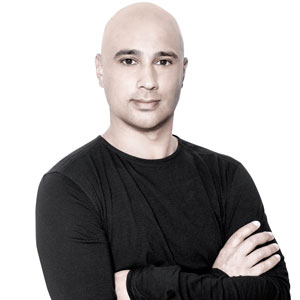 ---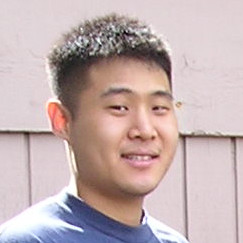 ---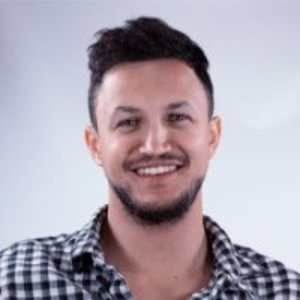 ---
Bottom Line
Retail data analytics provide the information business owners need to increase their sales and profitability. Small business owners know their business better than anyone else. However, without using data, your purchasing, marketing, and staffing decisions rely on guesswork. Analytics provide the information for retailers to make informed decisions that can help them compete with bigger businesses.
Lightspeed is a complete POS system and ecommerce platform with built-in sales tools, payment processing, customer loyalty features, and one of the best retail analytics tools available for small businesses. Lightspeed includes 40 built-in reports and helps businesses create custom reports, all of which can be exported and shared. Visit Lightspeed for a free trial.