6 Best Retail Management Software
Managing a retail business is an enormous task. Retail management software helps businesses track inventory and customer orders across sales channels, manage customer relationships, and coordinate vendor orders. The best retail management software integrates seamlessly with point-of-sale (POS) software and ecommerce platforms, and has starting costs around $100 per month for small businesses.
Top 6 Retail Management Software for 2020
| Retail Management Software | Best For |
| --- | --- |
| | (Best Overall) Retail businesses wanting all-in-one management software for online & multi-location sales |
| | Brick and mortar retailers needing accounting integrations and scheduling services |
| | Specialty shops wanting out-of-the-box solutions including pre-set reports requiring minimum customization or setup |
| | Mobile businesses that want access to phone- or tablet-based retail management tools |
| | Large, established retailers wanting a comprehensive, multichannel data management solution |
| | Growing online and B2B retail businesses processing over $1 million in transactions annually |
How We Evaluated Retail Management System Software
The best retail management software should offer a comprehensive solution. We determined the six best options by weighing several factors including the monthly cost and how easy each software is to learn. We also considered POS software, customer management, and inventory control tools. Additionally, we evaluated integrations with third-party services and how well each can help manage your online presence.
The criteria we used to evaluate the best retail management software include:
Price: Cost is often a determining factor when choosing retail management software so we evaluated how much each service costs per month.
Ease of use: It's important that retail management software be easy to use by business owners and their employees. For that reason, we evaluated how intuitive each software interface is to learn and use.
Inventory management: The ability to input products, modify prices and descriptions, and track how many of each item is in-stock is integral to running a retail business. We evaluated the availability and ease-of-use of inventory management tools for each option.
Point-of-sale (POS) features: POS tools can be considered the heart of a retail business because they enable stores to sell items and take payments. When evaluating retail software options, we looked for tools that are easy to use and relatively glitch-free.
Customer management features: We also considered how well each platform collects information about your customers to help you sell more effectively to them.
Ecommerce features: The ability to sell inventory online may not be a deciding factor for every small business owner but we included these features in our considerations.
Integrations: Integrations with third-party services can be extremely helpful with areas of retail business like accounting and scheduling. To identify the best retail management software, we evaluated the available integrations for each option.
Reporting and analytics: A software's ability to capture data and generate usable, actionable reports is an important aspect of choosing inventory and marketing to clientele.
User reviews: In addition to evaluating various software features, we also read what users have to say about each retail management software on our list.
At the end of our analysis, we chose Lightspeed Retail as our best overall pick. It walks the delicate balance between usability, affordability, and functionality in a way that no other service does.
Lightspeed Retail: Best Overall Retail Management Software for Small Businesses


Lightspeed Retail is a cloud-based retail management solution that you can implement across several locations. It has everything you need to run your retail business. From inventory management and employee scheduling to POS terminals and customer loyalty programs—there's very little your retail store needs that Lightspeed Retail can't help with.
Lightspeed Retail Pricing
Lightspeed Retail has five different plans to choose from that range from $69 – $299 per month for a single register. All plans include Lightspeed Retail POS and built-in payment processing for 2.6% + 10 cents per transaction. Each plan includes different add-on software programs such as ecommerce, accounting, customer loyalty programs, and analytics.
Lightspeed Retail Pricing and Features
| | Basic | Starter | Standard | Advanced | Pro |
| --- | --- | --- | --- | --- | --- |
| Monthly fee* | $69 | $99 | $119 | $169 | $229 |
| Monthly fee per additional register | $29 | $29 | $29 | $29 | $29 |
| Retail POS | ✔ | ✔ | ✔ | ✔ | ✔ |
| Built-in payment processing | ✔ | ✔ | ✔ | ✔ | ✔ |
| Ecommerce | N/A | ✔ | ✔ | ✔ | ✔ |
| Accounting | N/A | N/A | ✔ | ✔ | ✔ |
| Loyalty | N/A | N/A | N/A | ✔ | ✔ |
| Analytics | N/A | N/A | N/A | N/A | ✔ |
*Monthly fee is for annual billing. Monthly billing available at a higher rate.
Lightspeed Retail Features
Lightspeed Retail is an all-in-one solution for your brick and mortar retail store. It manages everything from inventory and employees to merchant services, CRM tools, POS terminals, and ecommerce. So, whether you need to ring something up for a customer, restock your backroom, run special reports, or schedule employee hours, Lightspeed Retail has it all in one place for you.
Lightspeed Retail Inventory Management
Lightspeed's inventory management features are the most comprehensive of any retail management system software we evaluated. Not only can you use it to add new products, manage existing inventory, and order more stock, you can also manage shipping, returns, and transfers. You also have the ability to create customized product tags and sell individual items together as a bundle. The more you drill down in the inventory interface, the more granular and useful it becomes to your store.
In the News: Lightspeed Supplier Network
On January 12, 2021, Lightspeed launched a supplier network that allows retailers greater efficiency and visibility into their supply chains. With the network, retailers can discover products, submit purchase orders, and track shipments from within Lightspeed POS.
Lightspeed Retail POS Features
One of the most convenient things about Lightspeed's POS module is that it's cloud-based, meaning that any internet-connected computer or mobile device will be able to use it. This untethers your employees from a physical cash register and lets them take payments anywhere in the store. It even allows you to take your store on the road and sell your wares wherever you happen to be.
Lightspeed Ecommerce Features
If your retail store has an internet presence, you can use Lightspeed Ecommerce to manage your online storefront. Ecommerce comes with the Starter, Standard, Advanced, and Pro plans. The platform integrates with your physical store's operations perfectly, so you won't have to worry about overselling your inventory. There are plenty of great storefront templates, SEO tools, and other ecommerce features that allow your store to function as well online as it does in the physical world.
Lightspeed Retail Add-ons and Integrations
Lightspeed's service integration list is quite long. At the time of this writing, there are 93 integration options listed on Lightspeed's website. Integration options include payment providers, scheduling software, accounting, loyalty programs, reservations, subscriptions, employee scheduling, marketing, and payroll.
Lightspeed Reporting and Analytics
A program that's this comprehensive generates a lot of data during normal use. Lightspeed Retail allows you to harness the power of that data so you can make more informed business decisions. Plus, the fact that it's cloud-based means the data from all your locations are in once place that you can access from anywhere. You can generate reports for any aspect of your business.
What Lightspeed Retail is Missing
Lightspeed is a comprehensive retail software management solution. However, it can also come with a high price tag. The base POS plan is only $69 per month, but in order to have a true retail management system with advanced reporting and inventory management, you will need the Pro plan, which is $229 per month. If you have several registers or locations, the monthly software fee could easily reach over $300 per month.
Lightspeed Retail Reviews
People who use Lightspeed Retail overwhelmingly approve of its toolset and performance. Lightspeed Retail reviews often cite how easy it is to integrate into their retail store and how simple it is to train employees to use it. Users also heap on the praise for its comprehensive nature from inventory to customer service to shipping—they love that everything is covered. The most common complaint about Lightspeed Retail is that it can get quite expensive if you have a lot of POS terminals.
Vend: Best Brick and Mortar Retail Management Software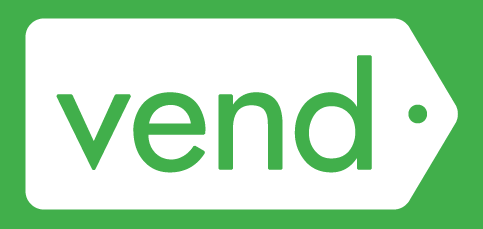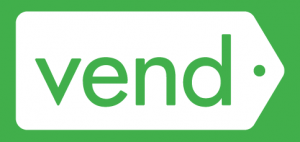 Vend is a retail POS system that lets businesses accept payments, track inventory, generate reports, create customer profiles, design loyalty programs, and connect with your online storefront. These features, combined with Vend's integrations with accounting and scheduling services, make it a nearly complete retail management software that's ideal for brick and mortar retailers.
Vend Pricing
You can try Vend free for 14 days and then choose between three pricing plans: Lite, Pro, and Enterprise. Billed annually, Lite, and Pro are $99 and $129 per month, respectively. For monthly billing, those prices jump to $119 and $159, respectively. Enterprise requires a custom quote for your specific business needs.
Vend Pricing Plans
| | Lite | Pro | Enterprise |
| --- | --- | --- | --- |
| Pricing | $99 per month | $129 per month | Quote-based |
| Locations | 1 | Multi | Multi |
| Monthly turnover limits | $20,000 | Unlimited | Unlimited |
| POS | ✔ | ✔ | ✔ |
| Inventory management | ✔ | ✔ | ✔ |
| Accounting integrations | ✔ | ✔ | ✔ |
| Reporting | Basic | Advanced | Advanced |
| Ecommerce & other add-ons | N/A | ✔ | ✔ |
| Customer support | 24/7 phone & online | 24/7 phone & online | Dedicated account manager |
Vend Features
Vend sells itself as a POS solution, but it really is an all-in-one selling tool. It allows you to sell your products both physically and online, has great inventory management tools as well as reporting tools, customer databases, and loyalty programs. There's little it can't do on the selling end of things, making it a great option for solopreneurs who need an all-in-one option. One of Vend's standout features is that it includes a loyalty program built into the POS—even for the Lite plan. Most systems charge extra for these features.
Vend Inventory Management
Vend's inventory management module is among the most detailed of any POS or retail management software small businesses can buy. The software enables you to easily upload your current product list as a CSV or manually input them one by one. Product pages contain all the information you need about a product to sell it online or in your store—all the way down to taxes and inventory.
Other inventory tools include stock control, which helps you keep your inventory at a sustainable level. Vend also has some supplier management features that give you a central location for information of the vendors you regularly deal with. This all makes for a more integrated solution than most simple POS services provide.
Vend POS Features
The POS terminal is the beating heart of Vend's system. It's a browser-based system, so you can run it on any computer, smartphone, or tablet with an internet connection, making it very easy to accept payments from anywhere you happen to be standing. There's also an iPad app that serves as a mobile POS terminal. The interface of the terminal is quite intuitive so anyone should be able to learn to use it effectively in just a few minutes.
Vend Ecommerce Features
Vend POS has some great tools to help you sell what you have in your online store. While it doesn't have an online store builder itself, it integrates well with ecommerce services like Shopify, BigCommerce, WooCommerce, and Magento. So, if you have a storefront on one of those services, Vend POS will fit right in with your operation.
Other ecommerce features on Vend include what they call omnichannel selling. This means that you're selling everywhere possible, including through your physical store, your online storefront, selling platforms like Amazon and eBay as well as social media sites like Facebook and Instagram. This allows your customers to find your products much easier.
Vend Add-ons and Integrations
In addition to syncing with your digital storefront service, Vend has a healthy selection of partner integrations to streamline your retail experience. Accounting solutions like Xero and QuickBooks are essential to keeping your finances on track. If you have employees you can sign up for Deputy or Timely to manage their schedules and performance. While Vend's integration list isn't exhaustive, it covers all the bases.
Vend Reporting and Analytics
Vend has very detailed reporting options. You can generate reports for nearly any aspect of your business. Some of the reports Vend can generate include sales reports, inventory reports, register summaries and closing reports, gift card reports, store credit details, and tax reports.
What Vend is Missing
Vend is not an all-in-one solution like Lightspeed. It's a POS system with the rest of the retail management tools built on top of it. Vend lacks an online storefront and native accounting tools, however, these are available through integrations with third-party providers. Although it includes a loyalty program, Vend's Lite plan is pricey ($99 per month) considering it has a $20,000 monthly turnover limit and no access to ecommerce integrations.
Vend Reviews
People who use Vend are generally very satisfied. Vend user reviews are usually ranked between 3 and 4 out of 5 stars. Reviewers and critics gave it high marks for easy usability and great loyalty features. Rare negative reviews point out that it's probably overpriced for the features you get.
ShopKeep: Best Retail Management Software for Boutique Businesses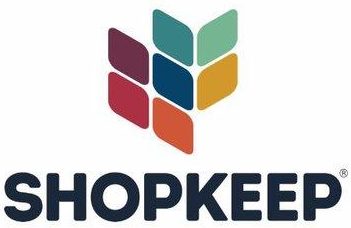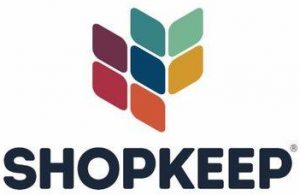 ShopKeep is a cloud-based retail management solution designed with specialty shops in mind. It requires minimal setup or configuration, has lots of preset reports, and a user dashboard so it is intuitive to use. If you own a boutique or sell customized or personalized products, ShopKeep would be a good fit for managing your business.
ShopKeep Pricing
ShopKeep doesn't publicly publish its pricing information. Instead, quotes are created based on your business's specific needs. However, according to information provided by ShopKeep, those quotes are based on three main plans: Basic, Essential, and Advanced, which range in cost from $69 to $199 per month. Contact ShopKeep for a specific quote.
All plans include unlimited basic reporting, unlimited transactions, and an unlimited number of employees. All plans also come with 24/7 support. Higher plans include advanced reporting, priority support, additional marketing features, ecommerce options, and integrations.
ShopKeep Tiered Features
Basic

Essential

Advanced

Monthly fee

$69

per register

$99

per register

$199 for unlimited registers

Unlimited Transactions & Employee Accounts

✔

✔

✔

Customer Support

24/7

24/7

Priority 24/7 phone support

Reporting

Basic

Advanced

Advanced

Mobile Reporting App

N/A

✔

✔

QuickBooks Accounting

N/A

✔

✔

Ecommerce

N/A

✔

✔

Invoices

N/A

✔

✔

Email Marketing

N/A

✔

✔

Gift Cards

N/A

✔

✔

Customer Loyalty

N/A

N/A

✔

Online Business Listings

N/A

N/A

✔
ShopKeep has a pretty exhaustive feature list that covers your whole store from the cash register to the backroom and breakroom. ShopKeep allows you to buy, sell, manage inventory and employees, generate useful reports, and market your brand. Below is a breakdown of the most essential features of each plan.
ShopKeep Inventory Management
ShopKeep surely lives up to its name in the inventory management department. The only other service we evaluated that even comes close to the depth ShopKeep provides was Lightspeed Retail. Not only can you bulk upload products or add them individually to your product sheet, but also add raw goods and create bundles.
Additionally, you have the ability to create a "parent item," meaning that you can spin-off variants of that item in different colors, sizes, and material. The level of granular detail you get with ShopKeep's inventory tools is extremely useful, especially for business owners who are deeply data-driven.
ShopKeep POS Features
ShopKeep's POS features are garden variety, but that doesn't mean they're not good. Its iPad based system with a front-facing interface is easy to learn and use so any employee should grasp it within minutes. The platform's back end counterpart, BackOffice, is equally intuitive and allows you to collect and analyze valuable information about your customers, products, and employees.
ShopKeep Ecommerce Features
While ShopKeep itself cannot launch an online store to sell your wares across the internet, you do have the ability to sync the POS system to a BigCommerce store. BigCommerce is one of the best online storefront services out there, so integrating ShopKeep should be the next natural step in the evolution of your business.
ShopKeep Add-ons and Integrations
Outside of BigCommerce, there are a couple of other big business names you can bring into your ShopKeep operation. QuickBooks is a great accounting solution that you may already be using, integrating that makes keeping the books much easier. You also have the ability to integrate Mailchimp with ShopKeep so you can tailor email marketing campaigns to your best, and potentially best customers.
ShopKeep Reporting and Analytics
The software's reports and analytics are arguably the biggest stars of the ShopKeep show. Not only can you generate reports on nearly every aspect of your business, but you can also drill down into the details that you may never have even considered were important. In addition to giving you information on sales, products, customers, and employees, you also get valuable data about your suppliers, departments, and locations to see who and what is performing best and what needs work.
The one key difference between ShopKeep's reports and Lightspeed Analytics is that ShopKeep only offers preset reports, whereas Lightspeed allows businesses to create custom reports. If you're new to retail reports, ShopKeep's could be easier to navigate and is easier to setup.
What ShopKeep is Missing
ShopKeep is an affordable POS, which means that it is missing some of the features included in other more robust options like Lightspeed. ShopKeep does not have a built-in loyalty program like Vend does, nor does it offer built-in accounting and custom analytics like Lightspeed does. ShopKeep's available integrations are also limited.
ShopKeep Reviews
ShopKeep gets plenty of accolades from both industry reviewers and its user base. Common praises in ShopKeep user reviews include its intuitive interface, excellent inventory controls, and detailed reports. Additionally, the POS system gets high marks for its customizability to your store's unique needs. Unhappy customers often wrote of their frustrations with customer service and technical support.
Square for Retail: Best Mobile Retail Management Software


Square for Retail, a more robust version of Square's free mobile POS, offers detailed inventory management, a free online store, plus access to all of Square's other software. Square for Retail is an iPad POS, plus there are mobile apps to manage your business and view reports, making it the best mobile retail management system software.
Square for Retail Pricing
The Square for Retail is $60 per month per subscription fee, which covers one device at one location. Every additional device will cost you an additional $20 per month. There are also ongoing payment processing costs ranging from 2.5% + 10 cents to 3.5% + 15 cents, depending on the type of transaction.
Square for Retail Processing Fees
Fee

Payment Type

2.5% + 10 cents per transaction

Swiped Magstripe Cards
Swiped/Inserted Chip Cards
Contactless Payments
Gift Cards

3.5% + 15 cents per transaction

Keyed-In Cards
Card on File Transactions
Virtual Terminal Payments

2.9% + 30 cents per transaction
Square for Retail Features
Square for Retail has far more tools than simple payment processing. It's designed with your physical store in mind. It integrates all payment types, not just credit cards. It can span to all of your business locations, track your inventory, help you build customer relationships, and track your employee time cards.
Square for Retail Inventory Management
This retail management software's inventory tracking tools allow you to see how many of an item you have across your business locations. You can also adjust the amount of inventory you have and order items when they get low on stock. Square for Retail has more inventory features than Square, including the ability to link vendors to products and build purchase orders. However, the purchase order process is very manual compared to other programs—Square for Retail can't generate a purchase order list based on your low-stock reports.
Overall, Square for Retail offers basic inventory management features—they are not as detailed as Lightspeed or Vend. However, if you create a free website or online store with Square, customers can place orders for delivery or in-store pickup and Square will automatically deduct those inventory items from on-hand quantities, so you won't oversell stock.
Square for Retail POS Features
The POS terminal is at the very core of Square for retail. It's become so ubiquitous in today's selling environment that everyone will recognize and be able to use the interface with ease. Square for Retail includes functionality to take payment from Apple Pay and Google Pay and stays up-to-date with the latest credit card chip readers and payment processing technology.
Square for Retail Ecommerce Features
If your business doesn't have an online presence yet, you can use Square for Retail to set up an online Square Store that will allow you to sell everything you have on your shelves online. Your Square Online Store will be perfectly synced with all your physical locations, so you'll never oversell an item online then have nothing for your physical customers. Building your Square Online Store is amazingly simple. While it doesn't have the raw power of Shopify or BigCommece, it's a great option to expand your customer base beyond your physical locations.
Square for Retail Add-ons and Integrations
Square has become such a common service in the last few years that there are few business services that don't integrate with it in some way. Square plays nicely with BigCommerce, Shopify, Magento, and WooCommerce online stores, integrates with QuickBooks, and even delivers services like DoorDash and Postmates. If you have an existing retail management software system in place, it's highly likely that Square's army of coders has coded a plug-in for you.
However, one of the biggest benefits of using Square for Retail as your business management software is that you can seamlessly integrate with all of Square's other software and product offerings. Square also has team management, payroll, CRM, marketing, loyalty, and gift card programs. Businesses can add-on any of these features at any time, and manage everything through one centralized dashboard.
Square for Retail Reporting and Analytics
Square for Retail generates a decent number of reports you can use to help better understand your business and increase your profits. You can get reports on the costs of goods sold, projected profits, inventory by category, and a history log. These analytics may not be as comprehensive as what you'll find in Lightspeed Retail, but they are incredibly user-friendly and easy to navigate.
What Square for Retail is Missing
Square is an app-based program and while you can access management and back-end features through a browser, the POS is only accessible through an iPad. Many of the back-end features, like inventory management, are only accessible through the dashboard, not the app. So you will need to use both the app and the browser-based dashboard to access all of Square for Retail's features. Although Square for Retail has more sophisticated inventory tools than the free Square app, they are still pared down when compared to a system like Lightspeed or Vend.
Square for Retail Reviews
Square has been a darling for both users and critics since it was launched almost a decade ago. The reviews we've read for Square for Retail were near-universal in their praise for the software's easy usability, deep feature set, and integrations with other apps and services. What complaints there were focused on niche businesses that need more specialized customizations than Square for Retail offers. Check out our Square reviews page for more details.
Brightpearl: Best Retail Management Software for Large Companies

Brightpearl is a complex retail management software that puts inventory and order management, vendor management, accounting, POS, shipping, and warehouse management all in one place. If you are a large or growing business that sells products in multiple channels, or has complex logistics needs, Brightpearl is the best retail management software.
Brightpearl Pricing
Brightpearl does not publish pricing, so you will need to contact them directly for a quote.
Because Brightpearl isn't just one product or service, predicting what you'll pay for it is impossible. Instead, Brightpearl's suite of products is bundled together based on your particular business needs. Since it doesn't publish its pricing schemes, you'll have to speak to a sales representative to find out the price for your business.
Brightpearl Features
Brightpearl bills itself as an omnichannel retail management solution. This means that it covers anywhere you make a sale, whether it be online, in your physical store, out on location, or over the phone. Brightpearl creates the following products to cater to pretty much any type of retail business.
Brightpearl features include standard features like POS, reporting, payments, and CRM. It also includes more robust features like order management, shipping and fulfillment, warehouse management, purchasing and supplier management, retail accounting, and workflow automation.
Brightpearl Inventory Management
Brightpearl's advanced inventory management system is arguably the most comprehensive of all the retail management software we cover here. It does everything from warehouse management to inventory reconciliation and reporting. Brightpearl's inventory management features include multichannel management, barcoding, warehouse inventory management, features for bundling and kitting products, flexible cycle counting, Amazon FBA inventory reconciliation, and features to manage multiple price lists.
Brightpearl POS Features
Like many of the other retail management solutions we looked at, the POS terminal for Brightpearl is iOS based. For this reason, the tools are simple but you'll have to invest in some Apple hardware, like iPads, to get up and running.
Brightpearl's POS includes standard features like multiple payment options, receipt printing, reports, and user-level permissions. It also has advanced features including an offline mode, the ability to put a transaction on hold to rung up later, endless aisle fulfillment features, and buy online, pickup in-store features (BOPIS).
Brightpearl Ecommerce Features
Brightpearl itself doesn't provide any ecommerce tools but it will integrate well with your current online store and integrate it with your in-person and phone sales. You can use Brightpearl to integrate online sales from several popular ecommerce services, including but not limited to Shopify, Amazon, WooCommerce, BigCommerce, and Magento.
Brightpearl Add-ons and Integrations
It's not just ecommerce services that Brightpearl integrates with. At the time of this writing, there are 53 services on Brightpearl's integration list. They run the gamut including online sales, accounting, payment processing, POS, marketing, and reporting. Big names on the list include Walmart, QuickBooks, Xero, ShipStation, DHL, UPS, FedEx, PayPal, Mailchimp, Stripe, and Authorize.net. These are great options for established trusted brands that give Brightpearl the necessary dexterity to be a truly useful retail management solution.
Brightpearl Reporting and Analytics
One of Brightpearl's most useful products is its "Reporting and Business Intelligence." This module gives you the most complete picture possible of your business's performance. It will help you make the most informed decisions possible when it comes to choosing what to order, who to fire, where to open a location, and how much to charge for products. Some of Brightpearl's key reporting features include financial performance, sales channel performance, and product analytics.
What Brightpearl is Missing
Brightpearl is an extremely complex software meant to handle inventory logistics across multiple locations and order platforms. This means it's also not as easy to use as a system like Square or ShopKeep. If you don't sell in-person and in several places online, or have several warehouses for your inventory, Brightpearl will be full of features you don't need.
Brightpearl Reviews
Brightpearl gets high marks across the internet for its comprehensive, multichannel approach to retail management. In Brightpearl reviews, users and critics alike praised its all-in-one nature, easy integrations, and usability by any manager or employee. Almost every review we looked at was rated 4 or 5 out of 5 stars. Rare 1- and 2-star reviews cited sales tax errors for US businesses and minor imperfections with the interface.
Stitch Labs: Retail Management Software for Large Online & B2B Businesses

Stitch Labs is a multi-channel operations management platform designed for businesses that sell at least $1 million or process over 25,000 orders annually. You can use this software to manage products, logistics, and data. It does not have a built-in POS system making it a good fit for online or B2B retail businesses.
Stitch Labs Pricing
Stitch Labs offers three pricing tiers: Basic, High Growth, and Premium. Depending on your business's needs, expect to pay $799 to $959 per month for annual Basic and High Growth plans, respectively. Premium plans are available for custom prices, which allows your business to grow and acquire the tools it needs along the way.
Stitch Labs Features
Stitch Labs is much like Brightpearl in that it doesn't sell just one product. Instead, it offers a selection of products tailored to your retail business's specific needs. These tools include multi-channel selling, an operations management platform, and inventory management software to help growing businesses.
Stitch Labs Inventory Management
Stitch Labs inventory management software is among the most comprehensive you can buy. It serves as a central hub for all your selling channels so you can get the most out of each and every place you sell your products. One of the best things about the inventory management software is that you can track your inventory at any point during its journey through your business from when you place an order with your vendor to when the product is delivered to a customer. Everything is synced in real time, so you know exactly what you have, where it is, and where it's going.
Stitch Labs POS Features
Stitch Labs does not have a native POS system, so you'll have to bring your own. Unfortunately, there are only two integrations available for POS systems: Shopify POS and Square. This is a big letdown since there are so many other good POS options out there. Even so, Shopify and Square are two massive names that may be the right fit for your business.
Stitch Labs Ecommerce Features
Another letdown is that while you can unify and manage all your selling channels with Stitch Labs, it doesn't have any built-in ecommerce tools. However, you can integrate your current ecommerce solution with Stitch Labs if you use one of several integrated online storefront services. Online storefronts that Stitch Labs integrates with include BigCommerce, Magento, Shopify, ShopifyPlus, WooCommerce, and Zoey.
Stitch Labs Add-ons and Integrations
In addition to POS and ecommerce integrations, Stitch Labs allows you to bring in third-party services for accounting, wholesaling, additional sales channels, payment processors, shipping and fulfillment, third party logistics, and warehouse management. As of the time of this writing, there are 45 possible integrations. This is a short list when compared to some other retail management solutions, but it has all the essentials ready to go.
Stitch Labs Reporting and Analytics
Every interaction with your customers, employees, inventory, and software creates data. Few companies utilize that data in a more comprehensive way than Stitch Labs. You can generate reports for nearly everything you can think of—from sales analytics and inventory performance to balance sheets and customer analytics. Stitch Labs gives you the information you need to make those critical business decisions confidently.
What Stitch Labs is Missing
Stitch Labs does not have a native POS system, which is a major hole if the majority of your sales are in-person. It is also designed for businesses processing over $1 million annually, with no option for small or growing businesses.
Stitch Labs Reviews
Like most of the other retail management software we looked at, Stitch Labs is well-liked among its user base. Many Stitch Labs user reviews pointed to Stitch Labs' user-friendly interface and intuitive inventory management. People also loved its reporting and forecasting capabilities. Criticisms included minor quirks with the software and the inability to generate detailed reports with multiple currencies involved.
Bottom Line
No matter what size retail business you have, management software helps streamline operations in processing orders, tracking inventory, and viewing reports. For small businesses, the best options include user-friendly POS systems, dashboards, and features to connect with online sales channels. As your business grows, you'll need retail management system software that can handle complex retail logistics and manage vendor partnerships and orders.
For most small businesses, Lightspeed Retail is a smart choice for retail management software. Its POS system includes powerful inventory management and ordering features as well as one of the best analytics platforms available to small businesses. Plus, Lightspeed's comprehensive solution also includes retail accounting and ecommerce. No other solution on this list provides all of these features at a price point that is accessible to small businesses. Visit Lightspeed for a free trial.