Retail store operations is the process of keeping a retail business running smoothly. Retail operations includes keeping products in stock, managing employees, and keeping your store secure. As a small retailer, most of your workday likely consists of managing retail store operations.
Large retailers typically hire a retail ops manager, but as a small retailer, you're likely managing it all yourself. Using a point-of-sale (POS) system like ShopKeep that tracks sales and manages inventory automatically saves countless hours that would otherwise be spent performing these tasks manually. Plus, ShopKeep has features to help market to customers and a pocket reporting app to view businesses' information on-the-go. Visit ShopKeep for a free quote.
What Is the Process of Retail Store Operations?
Retail store operations encompasses everything that happens in the day-to-day management of your store. This includes many elements of retail management such as customer service, inventory management, employee management and training, store security, general store maintenance, and operating procedures. When a customer enters the store, everything they experience has been perfectly planned, from the window display they see when they first walk in, down to the conversation they have with the store associate who rings them out.
Big Business Retail Operations vs Small Business Operations
In retail chains, there is typically a corporate division for retail store operations that makes decisions about store layouts, merchandising strategies, product selections, and employee training standards. This information is then delegated down to regional managers and store managers to execute. However, for independent retail stores, the owner and operator typically handles all retail operations as a one-person show.
Elements of Retail Store Operations
Specific store operations look a little bit different for every business. For most small businesses, retail operations consists of managing your store design and product layout, training employees and maintaining a high level of customer service, tracking inventory, and monitoring cash flow. Small business retail store operations also typically include other smaller tasks like coordinating store opening and closing duties and tracking daily cleaning tasks.
Retail Store Design
Designing your retail store is the first step of managing retail operations. Your store layout is important because it sets a strategy for how shoppers will be guided throughout the space. An effective store layout can increase sales by directing shoppers to specific products and by making the space easy to navigate.
There are three basic types of store layouts: grid, loop, and free-flow. The specific one you choose will depend on the type of store you have and on personal preference. Grid layouts are what you would typically find in a grocery store: rigid, predictable rows of products that are easy to navigate. A loop layout is where a retailer has displays along the outside wall and in the center of the store, so customers are guided along the perimeter. A common example of this is the Apple store. Products and accessories are placed around the walls with demo products in the center.
A free-flow or free-form layout is more creative than the other two options and allows for a lot of flexibility. These types of layouts are common in small boutiques. The store layout is typically determined before the store is opened, but any changes or optimization strategies around store layout and design fall under the category of retail operations.
Retail Store Visual Merchandising
Visual merchandising is the practice of displaying products to encourage more sales. This includes arranging product displays and promotional tools in-store. In-store displays change much more frequently than the overall store layout. Creating and managing these displays is one of the main components of retail store operations.
Retail Customer Service Operations
A retail store operations manager is also responsible for the customer experience. A positive and memorable customer experience is important for all retailers, but is especially critical for independent stores. Journal of Consumer Research reports that customers have higher customer service standards for small businesses, and are more tolerant of poor service from larger corporations.
Implement Customer-friendly Policies
One of the easiest ways to improve customer service from an operational perspective is by implementing customer-friendly policies for returns, coupons, etc. Customers inspect return policies before making a purchase. Limited time-frames for returns or limited refund options are a sort of red flag to many consumers. A study in the Journal of Retailing shows that lenient return policies increase sales more than they increase returns.
Proactively Seek Customer Feedback
Another way to proactively improve customer service through retail store operations is by seeking out customer feedback. A majority of customers don't speak up when something is wrong, or they don't have a great experience. Instead, they just do not return. Use a POS system like Vend that has features or integrations to collect customer feedback after every purchase, either by sending a separate survey or adding a feedback tool into the digital receipt.
Retail Store Profitability and Cash Management
Retail store operations also includes managing cash flow. At a very basic, day-to-day level, this includes monitoring cash drawers to make sure there is enough change, and comparing on-hand totals with daily sales to ensure there are no cash overages or shortages. As for measuring store profitability that includes monitoring employee performance and setting and hitting daily, weekly, and monthly sales goals.
Track Retail Performance Measurements
Retail operations managers also monitor key metrics and data points to keep tabs on the store's performance. In addition to straightforward sales totals, commonly used retail analytics include average transaction value, sell-through rate, profit margins, and customer retention. Small businesses gather this data through their POS system and use it to determine best-selling products, top-spending customers, and highest-performing employees to improve sales and performance.
Use a Transparent Payment Processor
Payment processing is a huge aspect of managing a retail business. Of course, you need a reliable processor that does not have unexpected outages or inconsistent fund deposits. Payment processing fees are also a significant part of retail operating costs. Every card payment comes with credit card processing fees.
While paying processing fees is inevitable, the amount you pay can vary dramatically depending on the merchant service provider you choose, which is why it is important to choose a processor that has transparent and affordable fees. Payment Depot is a great payment processing option for most small businesses because it has affordable rates, low monthly fees, and no contract. Visit Payment Depot for a free quote.
Retail Inventory Management
Retail inventory management is another essential element of retail store operations. Inventory management is the practice of keeping in-demand products in-stock without over purchasing. Most retail businesses have a set of procedures that outlines how each inventory-related task is covered and who is responsible for executing it.
For example, in a small retail store, specific employees might be responsible for performing a weekly or daily inventory count, which is then handed off to a manager to put in place purchase orders, which then might be approved by the store owner. Similarly, specific employees might be responsible for receiving orders, checking them against the purchase order, inspecting product quality, and placing the items on the shelves.
Retail inventory management is typically done through these six steps:
Maintain accurate product data: The first step in inventory management is keeping a centralized, updated record of every product including SKUs, pricing, and suppliers.
Track where items are displayed and stored: Knowing where every product is on your shelves and in your stockroom prevents lost goods and the resulting lost profits.
Keep accurate product counts: Ideally, you will have a POS system that automatically adjusts stock counts after every customer transaction, but you also need to manually perform inventory checks on a regular basis to make sure your records match.
Make informed purchasing decisions: Create purchasing procedures based on customer demand, on-hand stock levels, and purchase order fulfillment time so you know when to order specific products.
Receive product orders properly: Always inspect every shipment for any damages, missing products, or other errors.
Handle dead stock: Have procedures in place to handle unsaleable items like customer returns and damaged products so that they do not impact on-hand stock counts or get lumped in with other salable merchandise.
Using a POS system like Vend helps retailers effectively manage inventory by automating product counts, creating custom low-stock alerts, and track inventory profits in real time. Vend automatically adjusts inventory counts with each sale or stock receipt and provides a handy mobile app for scanning products when performing manual product counts. Visit Vend for a free trial.
Retail Employee Management and Training
Chain stores usually have standardized training programs that teach employees about customer service, sales techniques, and store policies. Many stores also have preset cadences for retraining employees every quarter, or when their performance falls to a specific metric. For small businesses, the store owner/retail operations manager is responsible for creating all training programs and maintaining ongoing employee training.
Customer service training for small businesses consists of the following:
Practicing greeting customers upon entering the store
Developing active listening skills
Building conflict resolution skills
Learning sales scripts
Practicing ringing out customers
Role-playing sales and conflict resolution scenarios
Learning about store products and policies
Hiring Retail Employees for Small Businesses
In small stores, the manager or owner is also typically responsible for hiring and on-boarding new employees. If you haven't hired an employee before, navigating the process can be really intimidating. Our New Hire Checklist outlines all of the gritty steps you need to take, such as obtaining an Employer Identification Number (EIN), register for state and local taxes, and so on.
Retail Store Security and Loss Prevention
Every year, inventory shrink costs U.S. retailers $46.8 billion. Inventory shrink is the loss of salable products due to shoplifting, employee theft, or human error. Shoplifting makes up a large portion of inventory loss, so it is important for retail store operations managers to set security systems and procedures in place.
One of the most important steps a small business can take toward loss prevention is installing a security system. Visible cameras can deter many would-be shoplifters. Plus, using a solution like SimpliSafe offers professional 24/7 monitoring with no annual contract and monthly fees that are affordable for small businesses. Visit SimpliSafe to sign up.
Retail Store Standard Operating Procedures
Retail store operations also includes managing the smaller daily tasks like opening and closing the store and making sure all shifts are covered. Typically, all of these tasks are coordinated through written checklists and standard operating procedures that are developed by the store manager.
Tips for Improving Retail Store Operations
Retail operations looks a little different for every business. There are certain guidelines and best practices as outlined above; however, a big part of managing retail operations is figuring out what works best for your individual store.
Here are some tips from retail experts to help get you started:
---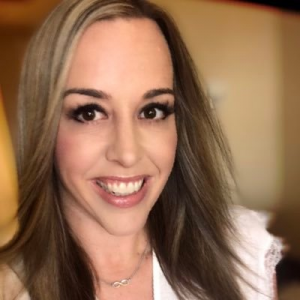 ---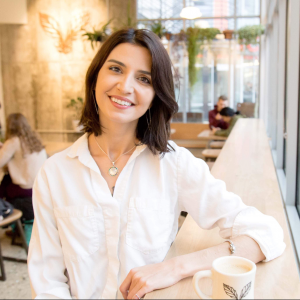 ---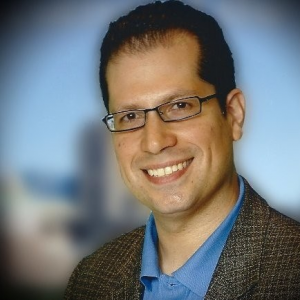 ---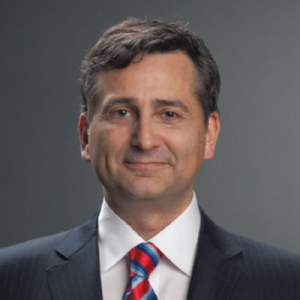 ---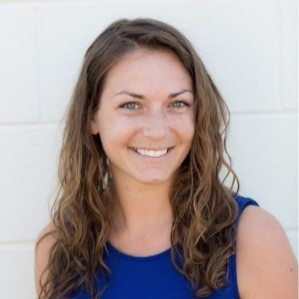 ---
Retail Store Operations Frequently Asked Questions (FAQs)
For small businesses, retail store operations can feel overwhelming, especially when you are managing operations by yourself.
How does a retail store work?
Retail is the process of selling goods to consumers for personal use. A retail store is a physical space that customers can enter to purchase products. Retailers purchase these products in bulk from a supplier or manufacturer at a lower price. Store owners then sell those products at a higher price to make a profit.
What are the responsibilities of a retail operations manager?
A retail operations manager is responsible for making sure stores are accurately staffed with trained employees, and adequately stocked with products. Operations managers are also charged with examining and improving store processes and procedures. For small businesses, the store owner or manager typically takes on operations management duties.
What is a planogram?
A planogram is a picture or diagram that outlines the specific placement of retail products on shelves in order to maximize customer sales. Planograms are typically used by chain stores to ensure merchandising consistency across locations.
How much money should be kept in the cash register?
The amount of money kept in each cash register for the purpose of making change for customers is known as cash float. The ideal amount depends on factors like average product price and whether most of your sales are made with cash or cards. Many retailers keep $200 per register broken into small denominations.
What qualifications should a retail operations manager have?
Retail operations managers typically have experience working in retail, people management or leadership experience, and general business management. Retail operations managers need to be able to analyze inventory numbers, design floor displays, and manage cash flow.
Bottom Line
Retail operations for small businesses consists of nearly every daily task involved in keeping your store up and running. There are many moving parts to retail store operations. There is a lot of operational framework to build out when first opening a retail store. Plus, as your store grows and evolves, you may need to implement new procedures.
If you own and manage a retail business, staying on top of inventory levels, customer service, and employee management on top of physically opening the store each day and interacting with customers can be exhausting. Having the right tools in place makes this process much easier. A POS system like ShopKeep provides detailed inventory tools and reporting. Visit ShopKeep for a free trial.