2018 Best Freelance Sites Reviews & Pricing Guide
A freelance site gives you access to workers who can complete projects, both big and small, quickly. Industries and skill sets vary, so you can find the best freelancers for logo design, videos, copywriting, or even software development. The best freelance sites charge low fees, vet the freelancers, and have top talent.
Freelance Sites Reviews
Whether you're looking for content for your website, logos designed, or you want an app for your product or service, you have plenty of choice in freelance marketplaces. Here are a few freelance sites that are priced fairly, and offer the best talent and innovative platforms with excellent features.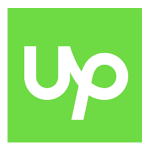 Upwork is a freelance site that allows users to either hire talent or apply for jobs. Monthly fees range from $0 to $499+. View Profile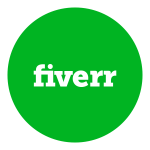 Fiverr is a freelance site for employers looking for freelancers for services like design, content creation, and more. Pricing is customized. View Profile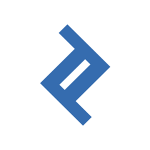 Toptal allows small business owners to hire freelance developers, designers, and finance experts. Prices range at $600-$6,400/week. View Profile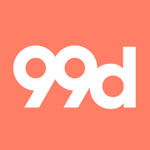 99designs is a freelance site that allows business owners to hire designers online. Pricing ranges from $299 to $1,299/project. View Profile
Freelance Sites Pricing Guide: What to Expect to Pay
Pricing varies wildly between freelancers and freelance websites, so it's difficult to say you will pay X amount for Y job. The estimates we came up with are for the top freelance sites on the market right now, and the pricing is based on what each site claims or our own research from exploring the highest-rated freelancers on each site.
We picked six jobs that you could have done by freelancers from Upwork, Fiverr, Toptal, and 99designs, in order to make it the most fair comparison. Some freelancers could charge as much as $6,400 per week, like a finance expert from Toptal.
Sample of Freelancer Rates
Upwork

Fiverr

Toptal

99designs

Logo design

$35 - $50
(per hour)

$25 - $150
(per project)

$70 - $150
(per hour)

$299 - $1,299
(per project)

Book cover

$20 - $150
(per hour)

$30 - $600
(per project)

$70 - $150
(per hour)

$249 - $699
(per project)

Web design

$45 - $75
(per hour)

$40 - $900
(per project)

$70 - $150
(per hour)

Starts at $599

SEO audit

$45 - $150
(per hour)

$10 to $175

$60 - $95
(per hour)

✕

Accountant

$25 - $180
(per hour)

$25 - $75
(per project)

$125 - $200
(per hour)

✕

Copywriting

$10 - $250
(per hour)

$5 - $150
(per project)

✕

✕
Fees
Freelance marketplaces are in the business of pairing the right freelancer with the right job (or small business owner), but they're also in the business of making money. Each freelance website makes money in different ways, whether it's worked into the rate, shaved off what a freelancer earns, or in the form of a percentage fee charged to you, the client.
Here are a few examples of how some of the top freelance sites earn their money:
Upwork
You'll pay a 2.75% transaction fee on the rate of what the freelancer charges you. If you opt for one of Upwork's premium services, you could end up paying $500, plus a 12.75% fee for the Pro plan, up to $10,000 for the Enterprise plan.
Fiverr
Fiverr keeps things simple for clients. If you order a service or product from a freelancer and it costs $40 or less, you'll pay a $2 fee. Anything about that is subject to a 5% fee of the total.
Toptal
Fees are worked into the rate you're quoted for each freelancer (which is curated from your cost and shaved from the freelancer's hourly rate) at Toptal, and there should be no additional fees.
99designs
At 99designs, clients aren't charged on top of the contest cost, which is a set price, depending on the level of expertise you're seeking. If you hire a freelancer directly, you're subject to a 7.5% support fee and 2.5% payment processing fee of the total.
How to Choose the Right Freelance Site
Your freelance site options are numerous, and how they charge you for offering you a pool of talent from which you can choose varies, too. They all work a little differently, too. A freelance website can act as the middleman by offering an employer and freelancer help in selecting each other, or it can stay out of the way and let you two figure it out.
Follow this guide to help you narrow down your search for the best freelance site for your small business. You can also take a quiz to help you quickly find the right one for you.
Type: Niche or General
If you have a single specific job that needs to be completed by a freelancer, then you'll want to consider a niche freelance website. A freelance site like 99designs gives you access to freelancers who specialize in design, whether it's a logo, website, or product packaging.
Alternatively, you may have several jobs that you need completed, such as copywriting, book cover design, app design, and you need a social media expert. In this case, you should consider a freelance site that features freelancers of all kinds, such as Freelancer.com.
Fees: Subscription or Per Job
Freelance platforms make money in different ways. Giggrabbers is an example of a freelance platform that charges a monthly or annual fee, plus a percentage of job totals to the freelancer, but it's free for employers to post jobs. Most charge fees to both employers and freelancers, though.
If you plan to hire several freelancers and you expect to have new jobs often, then you might want to choose a subscription-based freelance site membership. When you commit to a monthly or annual fee, you're likely exposed to the best freelancers the site has to offer, and you'll know what to budget for freelance fees each month.
A single job here and there won't require you to have an ongoing membership with a freelance platform, so it might be best to choose a site that only charges you per job posting, like craigslist. Other freelance sites might also charge you a percentage of whatever the job cost.
Involvement: Open-ended or Guided
At the very least, a freelance website should allow you to find a temporary worker for you to interview and hire. That may be all you want, and if so, then an open-ended freelance marketplace like craigslist could be what you need. You won't get any help with disputes, vetting of candidates, or anything else, really.
For something that's more akin to having some hiring help from HR, you should consider a freelance marketplace like Upwork. You can browse freelancer profiles, which includes examples of previous work, a resume, sometimes a video showcasing the freelancer's talents or skills, and client ratings. These freelance sites continue to guide you through the process, including payment and disputes, if there are any.
All Freelance Site Reviews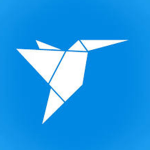 Freelancer.com allows users to post job ads which freelancers can then bid on. For hourly projects, service fee is 3% of the total project cost. View Profile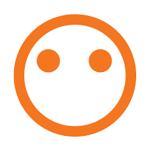 PeoplePerHour allows business owners to post job ads for freelancers. Pricing includes a one-time fee of $265 and at least 5% of every transaction. View Profile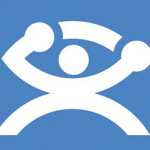 Guru.com is a talent marketplace where users can hire freelancers virtually. Users who hire from the platform are charged 2.5% for every invoice. View Profile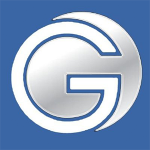 Giggrabbers is a job posting site that lets users hire freelancers or raise funds for their posted projects. Users can create an account at no cost. View Profile
Craigslist is an online marketplace with a platform that allows users to post job ads to find freelancers. Pricing ranges from $0 to $75/job post. View Profile
EngineerBabu allows business owners to hire freelance IT experts. A detailed pricing scheme will be given by the EngineerBabu Team upon request. View Profile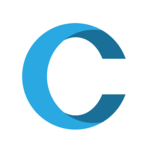 Clockwork Recruiting allows business owners to collaborate with freelancers. Interested users should contact the sales team for a pricing quote. View Profile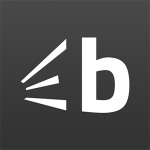 Bark.com allows businesses to connect with local service professionals. Users can purchase Bark Credits for $1.50 per credit. View Profile
Pros: How Hiring Through a Freelance Site Can Help Your Small Business
Freelancers are to full-time employees as SaaS is to licensed software. There's less of a commitment with a freelancer, but you should still get quality work. Plus, any new skills the freelancer acquires are at no cost to you, though their fee may increase slightly when they become more valuable to you.
A freelancer can accomplish small or big goals that your team may not be able to do. For example, perhaps you're a solopreneur who sells a service and you want to offer free content to help drive traffic to your website. A ghostwriter could help populate your site with the blog articles you need.
There are some big pros to hiring a freelancer to take care of the work you need done, but don't have time to do yourself, or doesn't require a full-time hire.
Quick Turnaround
Freelancers are deadline-oriented and their time management skills are usually on point. They have to be quick to keep their pay-per-hour rate high. The quicker turnaround you need, the higher the cost of the job will be, but seasoned freelancers are well-equipped to manage other jobs and make yours a priority – if the price is right.
What You Need, When You Need It
A marketing specialist's salary alone averages $66,959, and that doesn't even factor in the other costs associated with bringing on a full-time employee. Maybe you just need a marketing strategy with tips to help you get the ball rolling, in which case, you could pay a freelance marketing consultant $75 to $100 per hour.
The freelance market has grown to 55 million in 2016 in the United States alone, and globally it's even bigger. Plus, that market is still growing. It's a convenient system that allows you, a small business owner, to get the workforce you need, but only when you need it. And it affords freelancers to use their time as they see fit – working for several companies, and striking a better work-life balance.
Short-term Projects
Freelancers are excellent solutions for short-term projects because you only hire the talent you need for one project, and you don't have to figure out where a full-time worker would fit when that project is completed.
Affordability
Hiring a freelancer can save you money in a variety of areas. There's little to no onboarding or training needed when you hire someone to complete a task or project. Accounting and HR have little to deal with also, as they only need to make sure the proper contracts are signed, taxes are paid, tax forms are sent, and the freelancer gets paid.
Availability
Considering how large the global market of freelancers is, you literally have your pick of the litter. Freelancers come in all levels of expertise. The budget-minded business can choose recent college graduates or self-taught designers. Those just starting their freelance career are likely to charge lower rates to build their portfolios. If you need a top-level expert, you'll have to pay more, but you'll also be getting the best talent that should also be pros at time management and quick delivery.
Cons: Challenges of Working with Freelancers & How to Overcome
The pros outweigh the cons of working with freelancers for many small businesses, but you should understand both sides of the situation, so you can make an informed decision. A freelancer could save you loads of cash, and many of these challenges can be worked through, but it might not be worth it for every business.
A Better Offer Comes Along
Whether you have a full-time employee, contract employee, or a freelancer, there's always the chance that another offer comes along that a worker cannot refuse. The difference is that the freelancer has less tying them to the job with you.
To ensure that your freelancer sticks with you to the end of the job and beyond, offer fair compensation, and if you enjoy working with a particular freelancer and want to continue working with them, offer incentives to keep them on with you. You could increase pay, make sure they know there's more work coming, or come up with other perks for working for you.
It's also a good idea to draw up a contract if you want to make sure that the job is completed and you get what you pay for, especially if you work outside of a freelance website. Most freelance websites offer dispute resolution or mediation, if anything goes wrong. Using a freelancer marketplace can also protect your "purchase" by allowing you to set up milestones, which is a sort of escrow service, like on Upwork. You deposit money into the escrow account, and once a freelancer meets a milestone, they're paid for a portion of the work. You can continue setting up new milestones.
Onboarding & Communication
One reason small business owners often prefer going with freelancers to complete quick jobs is that there's little to no downtime for onboarding. However, if you have proprietary processes or a particular voice you need a worker to adopt, it could take a while to get them up to speed.
Additionally, communication can be a challenge with freelancers. Typically, if you choose a freelancer site, communication may only be through that third party, and you have no guarantee that your freelancer will check in with you often. Alternatively, you could consider an online app to increase communication with your freelancer.
Questionable Quality
You may have certain expectations and standards for yourself and your employees, but there's no guarantee that a freelancer will live up to those. Be clear with what you need and how a freelancer should present their work to you. If you need documentation of code, proof of sources for an article, or even a plagiarism check, don't be afraid to ask.
Commitment to Your Company
When you hire a freelancer, you're asking for temporary commitment to a project, not to your company. A freelancer only has loyalty to the job and getting paid. Most freelancers will do the best work they can to secure more work in the future, but they don't have a vested interest in your small business.
You can sweeten the deal by making it clear that a good job begets more work from you, which could gain you a bit more loyalty. However, a full-time employee is likely to be more committed to their work and to your company because of the other perks that come with a stable position.
When to Hire a Freelancer
Deciding between a full-time employee and freelancer can be a tough decision for any small business owner. It helps to know what the scope of the job is to determine whether you'll need someone short- or long-term. Another helpful consideration is knowing the industries that are most common for businesses that choose freelancers.
Information Technology
Whether you need an app designed or product packaging designed, you can find a freelancer for that. According to a study by Intuit that tracks trends, 40 percent of Americans will be free agents by 2020. The top of the list of freelancers is those who work in IT, so you can find software developers and website designers on nearly every freelance site out there.
Administrative
From data entry to virtual assistants, you can find plenty of people who are available to take care of menial tasks for you temporarily. These remote workers can help get your day-to-day tasks organized or manage them for you. Project managers are more common in this growing freelance sector.
Finance
If you want to save on the cost of hiring a Chief Financial Officer, you could look to specialized freelance websites, such as Toptal, where they only have the best finance professionals for hire. Whether you need accounting help, or it's tax season, you can find someone to temporarily get your finances into shape.
Customer Service
Outsourcing customer service is nothing new, but you may only need some short-term help with support, conducting phone surveys, or an assistant to place outgoing calls. Often these temporary positions are used while you get a full system in place.
Software Development
Whether you're looking for cyber security support or a remote software developer to help with the initial build of a system, there are plenty of options in freelancer markets. Many small business owners just need an app built and already have a team in place for continued support, or the team needs a little extra help to finish a project in time for deployment.
Health & Medical
Once upon a time, medical transcriptionists worked full-time for agencies and medical offices, but the job was one of the first to move to free agent status. Typically, it's a job done remotely and there can be an end in sight, meaning it's ideal for freelancers.
Project Management
Organizing a business' processes and projects can be done remotely with excellent communication, so hiring a freelance project manager is viable. It's a good option for the short-term if you're still searching for the perfect person for the role at your office, or it could be a long-term freelance position.
Research
As a small business owner, you may not have time to devote to market research, and that's why a freelancer could be an ideal choice. Plus, this is not typically a position that you would need a full-time employee for.
Content / Advertising
Unless you're in the business of content and advertising, you may not need a full-timer to create content for your business. You can find plenty of options when it comes to content creators on a temporary basis, whether that's a writer, video producer, or marketing specialist.
Education
This industry is probably the least considered when it comes to freelance, but the field is growing. A temporary tutor might be the first job that comes to mind, but there are other opportunities. Translators and counselors could be useful to some businesses.
How to Choose the Right Freelancer for the Job
Once you're sure you want to go with a freelancer for the job you have available, there are a few steps you should take to ensure you get the right person for the position. Set your freelancer up for success to guarantee your own.
Create a Clear Job Description
The post you create for a freelance website should be as clear as possible. You don't want to ask for a software developer without making it obvious that you need someone who can code in the languages you require.
Decide whether you're going to pay per project or per hour, and then create (or ask for) a timetable. You should have deadlines or milestones, so you get your project delivered to you and you can pay the freelancer in a timely manner.
Interview
One of the best practices for hiring a freelancer is to interview your potential hires by phone or video chat. You'll communicate through email or the freelance website in the beginning, so you'll be able to gauge how well the two of you communicate through text. It's important to make sure you can communicate verbally, too. Plus, this helps combat the issue of scam artists that seem to plague many freelancer marketplaces.
When you conduct the interview, treat it as you would an interview with any potential employee. Here are a few questions you might want to ask:
How did you handle a client who was dissatisfied with your work?
If an interviewee bad-mouths the client, blame-shifts, or is otherwise negative, it could indicate you'll have issues in the future with this freelancer.
What's a project you're proud of?
This question will allow the freelancer to gush about something they worked on, which should reveal where their passion lies. Hire a freelancer who takes pride in their work, and you'll have a better chance of getting excellent work from them.
How much time could you devote to this project per week?
Ask for a realistic estimate. This will let you know whether your project will be a priority or not, and it can help you scale the timing of the project.
Tell me about some projects you've worked on similar to this one.
A freelancer may have passed the freelance website's skill tests and listed the programs or languages they know. Asking for details about similar projects, though, can help you assess whether they exaggerated their knowledge or if they're the perfect fit for your needs.
Get Samples
Any seasoned freelancer should have examples of previous work, and you should ask to see what they've done. It may be difficult to verify that a ghostwriter's work is really theirs, but that leads to the next tip.
Test Them
You should be able to come up with a test project for any freelancer before you hire them for a big project. Ask them if they would be willing to do a small test article, coding project, or other task before you agree to hire them. Offer to pay for this sample of work, of course.
Questions You Should Ask Yourself Before Hiring a Freelancer
You might be eager to post your job on a freelancer site, but it's probably best to take a step back and be sure you're choosing the best route for the project and your company. Ask yourself these questions:
What's my goal?
Freelancers are usually best for one-off jobs or short-term work. Many freelancers have chosen the free agent path because they don't want to work for a single company. Analyze the job you need done and ensure it's a project that has an ending.
What can I afford?
This question isn't just about the dollar cost of the project. If you have a small budget, then a freelancer could be the best solution for your job. However, if you go too low with your budget, you might get shoddy work, which you probably can't afford either. Do the research necessary to make sure you're paying a fair price for the job. Hiring a freelancer is affordable, but not if you have to have the work redone.
What is my timeline?
If you need a project completed quickly, a freelancer could be the perfect option for you. Be realistic, though, and don't demand a project be done in 24 hours, unless it's doable.
Will I need to train a freelancer in my proprietary methods, software, etc.?
Onboarding is a time-consuming process, but it could be necessary in your business' case. If you need a freelancer to adopt your processes or use certain software, make sure you're able to provide the necessary training and time for that, and be sure to include that time and effort in the offer you make.
Would a full-time employee be a better fit?
Alternatively, a full-time employee could be a better solution to a freelance expert, especially if you need ongoing work. Hiring someone full time may be costly in training, vacation hours, taxes, and overhead, but it could be cost-effective compared to paying higher freelance rates for that ongoing work.
The Bottom Line
A freelance website can help with more than finding you a freelance worker for your small business projects. It can act as a go-between as a communication platform, payment processor, and it can help with any disputes. When you need a specific freelance expert, you can go to a niche freelance website to find exactly what you need, rather than sift through pages upon pages of freelancer posts or websites where there's no vetting. Finally, reading freelance website reviews is a good start in finding the best freelance sites for your small business.