2018 Online Legal Services Reviews & Guide
Small business owners who don't want to hire a lawyer, but need help with legal forms and advice should consider online legal services. Start with online legal advice and documents to help with incorporation, promissory notes, or nondisclosure agreements (NDA), for example. Online lawyer services can also pair you with an attorney in your area.
Online Legal Services Reviews
Most online lawyer services offer you access to forms and even lawyers when you need to set up your small business. We picked out five popular choices for different situations. The most affordable legal services don't skimp on features, others give you direct access and help from lawyers, and some offer you access to finding a lawyer in your area at a discount.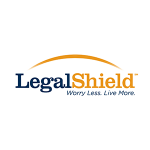 LegalShield is an online resource for do-it-yourself legal documents. Their prices start at $20. View Profile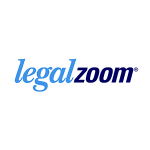 LegalZoom files and processes documents for business formation. Their prices start at $149. View Profile
Rocket Lawyer offers free legal information and documents, as well as affordable representation by attorneys in each state. Price ranges from $39.... View Profile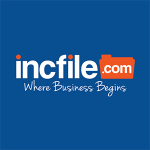 IncFile focuses on document filing for businesses who want to form their own LLCs. Their prices start at $49. View Profile
UpCounsel is a matching service for people looking for lawyers. Their prices start at $125/hour. They also have fixed rate pricing. View Profile
Disclaimer: These online legal services and networks are not law firms. They can provide access to lawyers, law firms, documents, and even file paperwork for you in your state, but they cannot legally represent you, give you legal advice, or can be held liable when you use their services (as stated in lengthy disclaimers on the services' websites).
How to Choose the Right Online Lawyer Services for Your Small Business
Choosing the right online legal service for you as a small business owner comes down to several factors. If you simply need access to documents and you plan to take care of everything on your own, you could opt for a low-cost subscription like what LegalZoom provides and pay less than $10 per month for access.
Online Legal Services Pricing Guide
Not long after nailing down your business plan, it will be time to create a corporation for your small business. The cost and complexities of navigating this legal field can be confusing and pricey, especially if you retain a lawyer or law firm the old-fashioned way. Online legal services not only make it easier to go through the process, they're also more affordable.
Comparing the cost of affordable legal services can be tricky, too, as not every legal service offers the same features or types of plans. This chart shows you about what you can expect to pay for common legal documents, services, or legal advice.
| | Pricing | Definition |
| --- | --- | --- |
| Price range (monthly) | $39 - $349 | Typically includes LLC formation, and filing. |
| Doing Business As (DBA) Filing | 99 | You usually get name search, DBA filing, and publication. |
| Federal Employer Identification Number (EIN) | $70 - $79 | Includes filing of your employer tax ID (EIN). |
| Trademark Registration | $199 - $800 | Search for conflicts with your trademark, registration of your trademark, and more. |
| Ask a Lawyer | $31.25 - $59.99 | Consult with a lawyer on a legal matter. |
| Non-Disclosure Agreement (NDA) | $7.50 - $39.99 | Pay per legal document or get a subscription for access to all legal forms, but filing is typically handled by you. |
| Patent | $39.99 - $299 | Some services search for patent conflicts, offer patent documents, and file for you. |
*State filing fees are separate
Lawyer or Legal Service? When to Choose Each One
Whether you're starting a business for the first time, or you're looking for ongoing legal help, there are times when an online legal service will suffice and other times when you definitely need a lawyer. This isn't legal advice so much as it is information to help you decide when an online provider of legal documents might be enough.
When You Should Choose an Online Legal Service
An online legal service like LegalShield can provide you access to the documents you need to fill and file for registering a patent, trademark, business, and even lots of personal business documentation.
You can even communicate with a lawyer when you subscribe to the membership plans, and get documents reviewed by lawyers, have letters or phone calls written or made by lawyers on your behalf. Some online lawyer services can sign and file documents for you, and receive mail on your behalf if you opt for registered agent service, as well.
Choosing an online legal service is easy and efficient, but it may not be the best choice in your situation, especially if you have a complex matter.
When You Should Choose a Lawyer
The most obvious moment in which you would need to hire a lawyer for your small business is if you ever need to appear in court. An online lawyer service cannot represent you in court, but typically you can find a lawyer through one of the services we feature. Often, you can find a lawyer through one of the services at a discount, too.
Although you can get documents reviewed by a lawyer from some online legal services, you may want to hire an attorney to help you understand exactly what's in a contract before you sign it. Finally, if you have a business organization with several entities or a complicated tax situation, you would be better off hiring a lawyer.
Online Legal Services Features
There are a few different types of online legal services. The most common type of online legal help charges you a monthly fee for unlimited access to legal documents and limited access to actual lawyers to offer advice. Another type of online legal aid service only offers you documentation and help with filing. Finally, there are online lawyer services that serve as lawyer marketplaces in which you can post a legal issue and be paired with a lawyer in your area.
Whichever type of online legal service you choose, you're likely to have to do a bit of the research or form-filling yourself. The most common features of these legal helpers are explained below.
Business Creation
A lot goes into creating a business and making it legal. Whether you opt to form a Limited Liability Company (LLC), S corporation, or other entity, sole proprietorship, or a nonprofit organization, you can do all of that with the help of an online legal service.
LLC Incorporation
At the top of the list for online legal services for small business is an LLC incorporation. It's one of the easiest paths to take to ensure your personal liability is separate from your business' liability. Although registering an LLC is relatively affordable, you will need to make sure you fill out the right forms with the proper information, file with your state, and then wait for approval.
S Corporation
An S corporation is similar to a C corporation, but it differs in taxation rules and restrictions. In a way, it operates a bit like a sole proprietorship because you only pay taxes on your dividend as the small business owner, rather than being taxed twice (once as a corporation and again for personal tax, as in a C corp). However, you cannot have more than 100 shareholders, or be owned by another corporation. Online legal services can help you get clearance for your corporation's name, file paperwork, and even create an official corporate seal with higher-priced plans.
Sole Proprietorship
Although operating as a sole proprietorship doesn't require you to incorporate, you still may need online legal services for a DBA, tax advice, and you are likely to require business licenses, at least local or state permits. When you choose an online lawyer service to help, you can get access to the required documents, advice from tax professionals, and filing help.
Nonprofit Organization
A nonprofit outfit is required by law to register a nonprofit corporation name and articles of incorporation. You can do all those things through affordable legal services. Plus, if you choose a high-tier plan, you could get expedited filing of forms and your Federal EIN.
Ask a Lawyer
As a small business owner, you may have questions about various legal issues that face you and your business from inception to ongoing operation. Many online lawyer services offer consultations with a local lawyer specializing in business law either free with your monthly subscription, or at a low cost. If it's included in the plan you choose, you may even have the opportunity to obtain advice from a lawyer multiple times, as long as each question is a new legal issue.
Optional Registrations
Aside from filing for an LLC or other corporation, a small business owner must also register for a Federal EIN for tax purposes. Plenty of other forms and registrations are recommended for small businesses, as well, including Internal Revenue Service (IRS) tax forms, operating agreements, NDAs, and more. Most of the online legal services available guide you through filling out and filing these forms.
Many of the online legal services make the process even easier by providing you the documents you need that you can fill out electronically, they'll guide you through it, and even let you sign online. Some online legal services will act as a registered agent, so it can send and receive mail on your behalf.
All Legal Service Reviews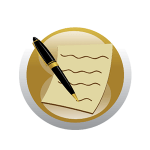 LawDepot is a legal document repository that offers files for different fields of law. Their prices start at $7.50. View Profile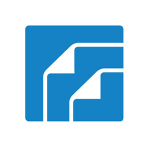 BizFilings' primary goal is to empower businesses to register using their tools, guides, and agents. Their prices start at $99. View Profile
Incorporate.com offers several packages for different business sizes. Their prices start at $99. View Profile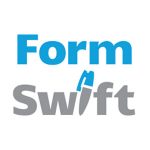 FormSwift is a legal service platform with tools for creating and editing legal documents. Pricing ranges from $59/document to $95.40/year. View Profile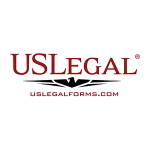 US Legal Forms offers legal document packages for several fields of law. Their prices start at $199. View Profile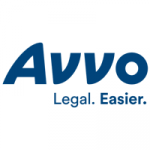 Avvo matches you with lawyers you can call for legal advice. Their prices start at $39. View Profile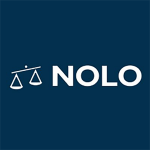 Nolo is an online resource for do-it-yourself legal documents. Their prices start at $20. View Profile
Why You Need Online Legal Advice
Paying for an online legal service is not the same as hiring a lawyer, so it's important to keep in mind that you aren't getting a business lawyer at a low cost. What you are getting are services, documents, guidance in the processes, and access to a lawyer for advice.
Lawyers are Expensive
Retaining a business lawyer could cost a small business owner $500 to $10,000. The cost depends on your legal needs, location, and the expertise of the lawyer. And that's just for starting a business. If you need anything else after incorporating, you're looking at paying another hefty fee.
Generally, you can find online legal services for less than the cost of retaining the lowest-priced attorney, which makes it a smart business move. The additional cost is your time when you go the do-it-yourself route with the help of affordable legal services online. Rather than paying a lawyer to fill out your forms, you'll need to do it yourself.
A La Carte Legal Services
Following incorporation, a small business owner still needs to register for a Federal EIN, and may have additional legal needs. Most online legal services give you the option to pay for single legal services, in which you fill out the forms online, much like the LLC formation. Many of these online legal services offer registered agent service, which allows the company to accept your legal correspondence on your behalf.
Ease of Use
In some cases, an online legal service may offer documents that you can fill out online, and then print and sign for filing with your state. Others allow you to fill out, sign, and store the documents online with the service. Others still will go beyond assistance and will sign the documents and file on your behalf (if you choose a registered agent service). All of the online legal services offer guidance to help you understand what's needed for you to incorporate and register to ensure you're operating a business legally.
Ask These Questions Before You Pick Online Legal Services
You're not likely to predict exactly all your legal needs for your small business, but there are a few questions you should ask yourself before you choose an online legal service. Your answers will help guide you to the right one for you.
Do I have time to fill out paperwork?
If you can afford more time than money, as most first-time business owners, you should consider a legal service online. Those with extra capital may want to retain the services of a lawyer for all their legal needs.
Is client-attorney privilege an important factor?
Not all online legal services can guarantee your correspondence is protected by this rule that lawyers must obey. Be sure you read the fine print of online lawyer services, as they are third parties and not necessarily subject to this law. Of course, online legal aid services are going to do what is reasonably necessary to keep your data safe and secure, but there are no guarantees. If you want surety, you may want to hire a lawyer independently.
What can I afford?
Without a doubt, using online legal services is the most cost-effective choice when it comes to small business legal options. You could save thousands of dollars by filing paperwork yourself. Pay a little extra to order an a la carte service through an online legal service to have a lawyer double-check your documents for peace of mind before you file.
All Online Legal Service Options
As long as you're willing to do a bit of the work yourself, you can save a lot of money on incorporating your small business with the help of an affordable legal service. To get an idea of how others like you perceive these third-party options, read our user-rated online legal service reviews.