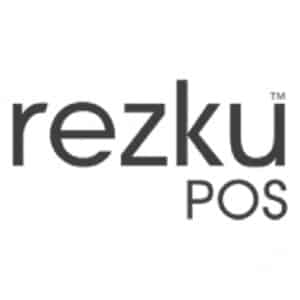 What We Recommend Rezku For
Rezku is a great entry-level POS for small restaurants. It is also a perfect fit for food and beverage businesses that want to expand into online ordering and customer loyalty without breaking the bank.
In particular, we recommend Rezku for:
Wineries: Rezku offers excellent support for wineries that want to process orders for pick up, local delivery, or shipping. Included inventory features keep stock tidy, making this system an excellent choice for a winery POS software.
Small restaurants converting from a cash register: Rezku's all-in-one, user-friendly POS offers a feature-rich yet simple interface for restaurants that are ready to upgrade from a cash register.
Food trucks: Rezku is focused on being a mobile solution and has excellent offline functionality. Combined with the rich customer engagement features, this makes Rezku one of our top-ranking food truck POS systems.
When Rezku Would Not Be a Good Fit
Analytics-heavy restaurants: If locking yourself in the back office and drilling into reports is your favorite pastime, you'll find Rezku's reporting functions limiting. Instead, consider Toast or Upserve by Lightspeed.
Multilocation restaurants: This is still a young system. Even with lots of positive reviews for customer support, it might be too soon to build a restaurant empire on it. Revel Systems is a popular, tried and true POS that has been on the market since 2010.
Restaurants with a preferred payment processor: Rezku's subscriptions require the use of its native payment processing software. If you have a preferred payment processor, then you may be better served with a POS system that allows it. Revel Systems and Lavu both offer options for integrating third-party payment processors.
Not seeing what you need? Check out our guide to the best POS systems for small businesses to find the tool that's right for you.
Rezku POS Overview
PROS

CONS

Online ordering, CRM, and loyalty functions are included in the baseline system
Reporting has limitations
Customer service is friendly and responsive
Add-ons and integrations can get pricey
POS and reporting interfaces are extremely user friendly
Newer system may still have bugs to work out
The system is very cost-effective
Vendor management requires a third-party integration
Rezku Pricing
Competitive subscription plans: $49 per month, per terminal rate. Each plan includes software for POS, remote back office and software training, and implementation
Custom quote: Option to build a custom POS bundle.
All-in-one POS: Subscriptions include software, hardware, and payments processing bundle. Loyalty, online ordering, and gift cards are included in the basic POS.
Available add-ons: Built-in modules for Reservations and Waitlist Management are available. Integrations for accounting, third-party delivery platforms, pour measuring, vendor management, and more are available.
Two-year contract: Rezku's software licensing agreements run on two-year terms.
Rezku has recently updated its pricing model. Whereas the POS previously had several pricing plans, there is now one simplified Premium plan that costs $49 per month per terminal. This plan includes all features – even online ordering, employee management, and kitchen display software. This pricing puts Rezku in line with cost-effective competitors like TouchBistro. You will also be required to sign up for its payment processing platform.
As for value, Rezku offers a lot of functionality for your money. Loyalty, online ordering, ingredient-level inventory, and gift cards are included in the baseline POS. The system also features excellent reporting, timekeeping, table management, tab, and check management. Initial service agreements run on a two-year term but shift to month-to-month after your first term is completed.
While Rezku has one flat price for its POS, you can build a custom hardware bundle for a more thorough estimate through the Rezku website. I recommend scheduling a product demo and working with a representative to get a complete quote. As almost every restaurant POS company has gone this route in recent years, there really is no way out of the demo. On the plus side, however, a demo lets you ask questions to ensure that the system has the tools you need and that you don't pay for what you won't use.
Rezku Payments Processing
End-to-end (E2E) encryption: PCI-compliant encryption keeps your payment secure.
Built-in payments: Payment processing is built into the Rezku POS.
Chargeback protections: Rezku's card readers are EMV-compliant, and the system allows you to set limits on offline payments, reducing the probability of chargebacks or declined payments.
Mobile payments: NFC payments, Apple Pay, and Google Pay Send are all supported. Mobile card readers support line busting or curbside payments.
Vaulted off-site: Cardholder information is encrypted and locked and can only be accessed by the payment processor.
Affordable hardware: Rezku uses durable and affordable MagTek card readers.
Rezku Payments is built into the Rezku system. Rezku offers two options for payment processing. The first option is a traditional flat rate, exchange-plus processing rate that is custom quoted based on your sales volume and a credit application. The second option is a bit more daring, and Rezku calls this its "Cash Discount" option. With it, Rezku passes the transaction fees directly to your customers when they opt to pay their tabs with a credit or debit card. The discount comes in because your customers that choose to pay with cash aren't charged the transaction fees, so they experience this as a discount.
The transaction fees for the Cash Discount run from 3.99% to 4.99% for in person versus online payments. This is substantially higher than typical interchange-plus processing fees. Restaurants that pay tips to their staff would need to pay processing fees on credit card tips (though some states allow employers to pass a portion of these fees on to employees). Rezku waives monthly software fees for restaurants that qualify for the Cash Discount payment plan. So, it can be a cost-effective option for businesses that want to shift from a cash-only model to accepting credit and debit card payments.
Rezku Hardware
Affordable tools: Rezku is designed to operate on iPads alongside the most affordable printers and card-readers.
Pre-built configurations: Rezku offers pre-built hardware packages starting at $440 plus iPad.
Mobile-friendly: Mobile tablets have the same screen layout as stationary tablets, so you retain full functionality, even tableside.
Customizable peripherals: Integrated bar code scanners, scales, mobile card readers, customer-facing display, and a kitchen display system (KDS) extend the system's functionality.
Rezku was designed to operate on iPads, which keeps the system flexible and affordable. You can bring your own compatible iPads (generation 6 or later) or purchase them through Rezku. Printers are the industry standard Epson M30 series, and card readers are MagTek. If you previously used another iPad POS, you can likely use at least some of your preexisting hardware; though if you need a complete system, Rezku does have financing options available.
There are different hardware setups available:
Hardware Options
Rezku Simplicity

Cost: $428

Adjustable angle iPad stand
Countertop EMV card reader with swipe, chip and contactless payment
iPad not included

Rezku Stationary POS

Cost: $572

Sturdy rugged 10.2 iPad case with heavy base
Integrated EMV card reader with swipe chip and contactless payment
Bluetooth/LAN Epson thermal printer
iPad not included
Rezku Ready for iPad/iPad mini
Cost: $691/$711 (mini)

Stationary and mobile use
Rugged case for 10.2 iPad
Charging stand base
Integrated EMV Card reader
Adjustable hand strap
iPad not included

Rezku Mobile iPad/iPad mini
Cost: $542/$562 (mini)

For mobile use
Rugged case for iPad mini gen 4/5
Integrated EMV Card reader
Battery backup included
Adjustable hand strap
iPad not included
Accessories
Customer Facing POS ($653): Includes an all-metal 10.2 iPad case with heavy base, countertop EMV reader, and integrated CFD stand. Does not include an iPad. Only for Premium plan subscription.
Automatic Cash Drawer ($99): 16"x16", all steel construction, automatic open (printer required)
EPSON Thermal Printer ($225): Bluetooth connectivity, LAN network connection, thermal (inkless) technology
Kitchen Printer ($265): LAN wired (Cat5) printer designed for the kitchen environment, auto-cut with Black and Red Ribbon (included)
Sticky Printer ($445): LAN wired (Cat5) printer designed for the kitchen environment, auto-cut thermal label printer
Smart KDS Large Screen ($749): Large 22" screen, touch-screen control, Android-based, displays over 100 products on screen. (KDS license costs $25/month.)
Rezku also offers several hardware-only bundles. These are pre-built hardware configurations that include iPad stands, receipt printers, kitchen printers, and card readers. Pricing for the entry level "Budget" configuration starts at $495, without an iPad. Hardware for a metal stationary terminal with receipt printer, card reader, and optional cash drawer and kitchen printer rings in at $1,193, plus iPad. Explore Rezku's POS hardware builder.
Rezku POS Features
Table management: Floorplans are customizable and support multiple dining room configurations.
Check and tab management: Rezku supports credit card pre-authorization and easily transfers tabs to tables. You can split checks by seat or item and accept several forms of payment on a single check.
Menu management: Attach recipes and item descriptions to POS buttons so that your staff can easily answer customer questions about ingredients and allergies.
Baseline package: Rezku includes many functions that other POS systems charge extra for, including gift cards, ingredient-level inventory, and online ordering with delivery management.
Available add-ons: Built-in reservations and waitlist management are available at a custom quoted price.
Integrations: Rezku supports several integrations with third-party delivery platforms, accounting software, employee scheduling, and inventory management tools to expand the system's functionality.
Open API: This allows you to add integrations where you need them easily.
Rezku's floor plan layouts are expansive and vivid; you can make your POS floor plan look identical to your restaurant—complete with plants, walls, and other furnishings, like pianos or stages. Create floor plans with simple drag-and-drop in the POS or from the back office dashboard. The system allows your team to toggle quickly between several dining rooms for restaurants that feature multiple seating areas and create unlimited floor plans for special events like Valentine's Day.
You can start checks at tables or as free-standing tabs. Bar tabs have credit card pre-authorization functions so you don't need to hold customer's credit cards (and fill your office safe with the cards left behind). Assigning dishes to seat numbers and courses is easy if you need those functions. Transferring tabs to tables or transferring tables between servers only requires a simple click. Check splitting functions are incredibly flexible and easy to backtrack if you make a mistake. The payment screen itself is one of the most intuitive interfaces I've seen, ensuring all those split checks are closed without errors.
Rezku's ingredient level inventory functions similarly to TouchBistro. It is included in the baseline POS and tracks ingredients as they are sold or poured. If you want to add vendor management that auto generates orders from low stock, or create physical count worksheets that correspond to the storage location for your supplies, you'll need to add an integration with YellowDog.
Workforce management functions are basic in Rezku. The system automatically acts as a time clock to track your staff's hours. The system has a unique feature that uses the iPad's front-facing camera to take a picture when a staff member clocks in, preventing staff from clocking in for others. For scheduling that syncs with the system, however, you'll need to add an integration with 7shifts.
Click through to learn more about Rezku's features in detail:
Rezku Inventory
Included in the baseline system: Inventory is built into the entry-level POS.
Ingredient level: Tie raw ingredients to individual recipes to calculate food cost and track supply levels as dishes are ordered in-house or online.
Low stock alerts: When supplies get low, your Rezku system will send you an email alert.
Integrations expand functionality: YellowDog Inventory works with Rezku to create a comprehensive vendor management and physical inventory count tool.
Rezku developed this POS system to offer affordable software to independent restaurants, so it makes sense that ingredient-level inventory is included in the basic system. You can tie ingredients to recipes to keep track of your supplies in real time as orders are placed. The system will send you an email when supplies are low so you don't forget to place orders. If you want to place orders with vendors directly through the POS, you'll need to add a third-party integration with YellowDog.
Without additional integrations, Rezku's inventory functions similarly to TouchBistro, which requires a regular amount of manual data entry as new orders arrive. This won't overwhelm small restaurants or those with streamlined menus, but larger restaurants with multiple revenue streams or frequently changing menus will want to upgrade with integrations.
---
Rezku Reporting
Pre-built reports: Over 60 built-in reports track sales, costs, labor, and inventory.
Auto-email: Select reports to automatically email your management team so that everyone stays on the same page.
Choose your export: Download reports as XLS, CSV, or PDF files.
Reporting is another area where Rezku reminds me of TouchBistro—and that's not a bad thing. Both systems support a wide range of built-in reports that show your restaurant's performance with vivid charts. Rezku's report interface gets extra points for being slightly easier to navigate than TouchBistro. However, the report ecosystem itself reminds me a lot more of Lightspeed Restaurant. For restaurant groups that want to customize reports and drill down for nitty-gritty data to analyze, Rezku's reporting will feel limited. But for most small and midsize restaurant operations, its reporting will be enough.
---
Rezku Reservations and Waitlist
Syncs with CRM functions: Centralized guest book logs, customer contact information, purchase history, and preferences.
Auto-generate wait times: Always quote an accurate wait time when your customers check in.
Traffic control: Waitlist functions and occupancy settings allow you to control your seating schedule.
SMS text messaging: Confirm reservations or accept cancellations via text message directly from the reservation console.
Custom permissions: Prevent errors by customizing employee roles. Ensure that only front desk staff or managers can enter large parties.
Automate seat rotation: Prevent double and triple seating with automated seat rotations.
Rezku POS grew out of parent company Guest Innovations' reservation software. The name Rezku, in fact, is a play on the term "reservations queue" ("res-queue," get it?). So, it makes sense that this POS has excellent reservation and waitlist tools. Rezku Reservations and Rezku Waitlist are both available with month-to-month or annual software subscriptions. Annual subscribers get a break on the price.
| Software Add-on | Month-to-month Subscription Price | Annual Subscription Price |
| --- | --- | --- |
| | $89 ($1,068 annually) | $948 ($79 per month) |
| | $79 ($948 annually) | $828 ($69 per month) |
Rezku offers Rezku Reservation—a fully integrated reservation system, which is offered as an additional module—to organize table seating and generate guest records for full-service restaurants. Meanwhile, Rezku Waitlist allows quick-service restaurants (QSRs) to add walk-in guests' names, quote wait times, and improve seating efficiency.
Auto-rotation alerts ensure that your front desk team doesn't double or triple seat servers. Customizable booking limits help you control the number of guests who arrive at a certain time, whether you hope to maintain limited occupancy guidelines or simply avoid overwhelming your kitchen. The guest profiles created in the reservation system provide a valuable foundation for the customer relationship management (CRM) tools, logging your customer preferences alongside their contact information.
---
Rezku Online Ordering
Included in the baseline system: Online ordering tools have no additional cost.
No web-hosting fees: A custom online ordering URL is included with your Rezku system.
Streamlined orders: Online orders from your website feed directly to your POS and print in your kitchen.
Delivery management: Google Maps integration makes managing your own drivers a breeze.
Third-party options: Rezku integrates directly with popular third-party platforms or with middle-man aggregators like ItsaCheckmate.
Rezku's online ordering is the real killer app in the system. With it, your restaurant's menu is posted online, allowing customers to place orders for pick up or delivery. Your custom online ordering URL is included in your Rezku subscription; there are no additional web hosting fees to pay. Online payments are secure and accept gift cards alongside credit and debit cards. If a customer calls your restaurant to place an order, caller ID integration shows you their information before you answer.
---
Rezku Delivery Management
Third-party delivery integration: Manage all your online ordering platforms directly from your POS system.
Google Maps Integration: This integration helps you to set delivery zones and ensure your drivers are taking the fastest delivery route.
Order Mapping: You can map orders by location and automatically calculate delivery fees based on your customers' proximity.
Driver Management: Customize your ticket with driver instructions and delivery notes
Restaurants that have a roster of in-house drivers can use the Google Maps integration to direct drivers and provide detailed delivery instructions. You can set delivery zones with custom delivery fees as well. Once orders are approved in your POS, they print in your kitchen or on your KDS, creating an efficient order stream without juggling extra tablets or creating duplicate tickets.
---
Rezku Loyalty and CRM
Points-based rewards: Reward points can be redeemed as a dollar or percentage discount.
Multilocation functions: Track and apply rewards for multiple locations.
Customization options: Support an unlimited number of custom discounts. Allow customers to use points for online purchases as well as in person.
No extra fees: Loyalty is included in the baseline subscription.
Analyze as you go: Create custom promotions and track their impact on your restaurant performance.
Keep an eye on your team: Track which staff member is applying discounts to prevent mishandling.
Unlike many other restaurant POSes, Rezku includes loyalty functions in its baseline POS. Choose to track loyal customers by their phone numbers or design and distribute custom-branded, swipeable rewards cards. You can run unlimited coupons and create promotions. The system logs which staff member processes each discount or coupon to ensure that none of your staff are over-discounting.
The custom promotions and discounts are really robust for such an affordable restaurant POS. If you are a small independent restaurant that needs to create customer incentives to drive business, Rezku is an excellent option.
---
Rezku Ease of Use
Familiar tools: iPad terminals, a KDS, and customer-facing screens provide a recognizable ecosystem for servers, cooks, and managers.
US-based customer service: Highly responsive customer service team is available by phone, email, and webchat.
Visual navigation: Upload photos to menu items so that staff and customers easily see what they want.
Color categories: Create custom colors for various menu categories for easier navigation between revenue centers.
Staff learn the Rezku system easily. The order screens are streamlined and rely on instinctual swipes, taps, and expand and collapse gestures. You can add menu images to order buttons, or use provided stock images to provide visual variety. Keep your servers from running back to the kitchen by adding recipe information to order buttons so your staff has allergy information at their fingertips. Rezku's online order screens, customer-facing displays, and self-service kiosks are as intuitive and streamlined as the restaurant interface.
Rezku's Kitchen Display Systems are as streamlined as the order screens. Cooks can tap dishes as they complete them so that the whole kitchen can see what items are holding up the ticket. The interface is as intuitive in the back of the house as the front. But, if I can nitpick for a moment, the monochromatic color scheme of the KDS screens is not my favorite. In a busy kitchen, I'd prefer a wider range of colors for alerts to make it easier to see modifications and special orders at a glance.
The cloud-based manager dashboard is straightforward for owners and managers to navigate. A sidebar menu also allows you to move between different built-in reports. The reports themselves have all the information you need, but they are not as customizable as other restaurant POS systems. Depending on your operational style, you may still need to cobble together information from several reports to create your best-fitting end-of-day manager snapshot.
You can access the manager dashboard directly through the POS terminals for flash reports on sales and labor, as well as to print end-of-shift and end-of-day reports. Reports can be exported from the dashboard in XLS, CSV, and PDF files. This is pretty granular, but I really like the way Rezku allows you to customize restaurant floor plans from the cloud dashboard. I hate having to wait for off-hours or arm-wrestle my serving staff during service to use a POS terminal.
Rezku Restaurant Software Alternatives
Rezku covers a lot of ground for an affordable, iPad restaurant POS. This system's streamlined tools easily support most small and midsize independent restaurants, but there are instances where you might find a better fit in a different system.
| If you need: | Check out: |
| --- | --- |
| In-depth, customizable reporting | |
| Vendor management without adding a third-party integration | |
| Built-in scheduling and workforce management | |
| A free restaurant POS | |
What Users Think of Rezku POS
Rezku is still a young POS, so there are not a lot of user reviews online. The ones that are available, though, rate the system positively. Users give the customer service team exceptionally high marks for their response time and friendliness.
Software Advice: Rezku earns a rating of 4.5 out of 5 based on 18 reviews.
POS USA: Rezku is its No. 5 overall restaurant POS system, and it awards the system a rating of 9 out of 10.
Finances Online: Rezku earned Great User Experience and a Rising Star award for 2018. The system earned a rating of 8 out of 10.
| Users Like: | Users Don't Like: |
| --- | --- |
| Ease of use | Reporting has some limitations |
| Responsive customer service | Add-ons can get pricey |
| Competitive price | Few pre-built integrations |
| Robust offline mode | |
There is a lot to like in this young POS system, though the biggest drawback to it may be its very newness. I wouldn't recommend a multilocation restaurant switch its entire system over just yet, as there may be hidden bugs to work out of the system.
Bottom Line
Rezku is a streamlined, cost-effective bar and restaurant POS. Its built-in reporting, strong offline functionality, and mobile terminals make it an excellent fit for food trucks as well. With online ordering, loyalty, and inventory built into the baseline software subscription, Rezku is great for small restaurants that want to expand their operations. To get a more in-depth look at its full functions, contact Rezku for a full demo.